Kiribati: Opposition calls for answers to judicial crisis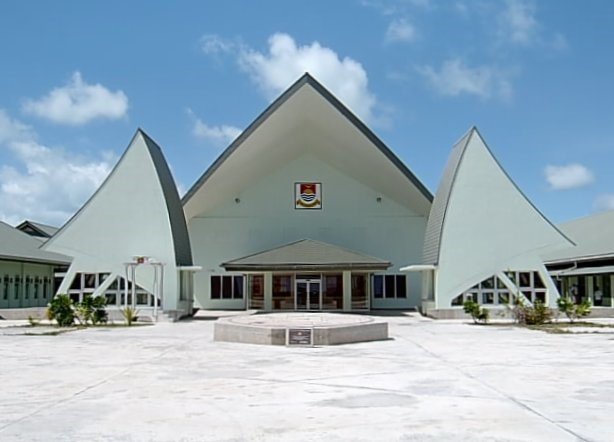 In January 2023, Kiribati announced it would return to the Pacific Islands Forum (PIF), ending a dramatic rupture in the region's peak diplomatic body. Kiribati announced it would be withdrawing from the PIF in July 2022. The move, which Kiribati's opposition leader said was driven by pressure from China, dealt a devastating blow to the unity of the PIF.
In March 2023, Freedom House published its new report for 2023 and ranked Kiribati's status as 'free' with a score of 91 out of 100.
Association
In April 2023, the opposition in Kiribati called for answers from the government about the ongoing crisis in the country's judiciary. Opposition MP and the country's first president Sir Ieremia Tabai said the public remains unaware of how the government has treated the judges.
Kiribati journalist Rimon Rimon said there is a mounting number of court cases, with only Justice Semilota hearing cases, aided by a court commissioner. "While the tug of war goes on between the executive and judicial arm of government, the people are suffering with mounting cases because the court is not functioning," Rimon said.
As previously documented, in May 2022, the President of Kiribati suspended Australian Judge Lambourne from the High Court and appointed a tribunal to investigate unspecified allegations of misconduct against the senior judge. In June 2022, when Lambourne's appeal against his suspension came up in court, the government suspended the Chief Justice William Hastings who was to hear the case. He resigned in late 2022.
In August 2022, officials attempted to deport Lambourne for visa violations, without success. He is married to Tessie Lambourne, the leader of the opposition party. He is believed to have been targeted because the government was trying to force his wife out of politics. In September 2022, the government suspended the country's three remaining High Court judges, an apparent retribution for their rejecting the government's bid to deport Judge Lambourne.
The UN expert on the independence of judges and lawyers and international legal bodies condemned the shock suspension of the three remaining court of appeals judges.
In November 2022, the crisis escalated when the country's attorney general, Tetiro Semilota, was appointed as acting chief justice. Her appointment raises a conflict of interest in all criminal cases, given her involvement in signing indictments as attorney general, and that most pending civil cases are against her government.
The New Zealand Law Society said the appointment of the attorney general to such a post challenges the independence of the judiciary and that "as a high ranking member of the government executive this move makes the government judge in its own cause in litigation involving the government."