Killings and fabricated charges against activists persist as ICC investigation moves forward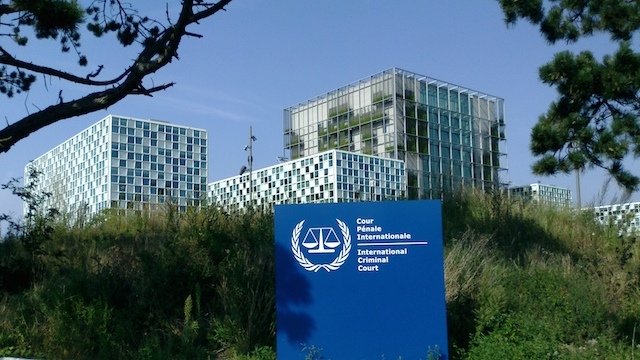 Civil society groups in the Philippines have been demanding justice and accountability for the killings of tens of thousands of civilians in President Duterte's 'war on drugs' as well as attacks against activists, journalists and other critics.
In a step closer to this, on 14th June 2021, the International Criminal Court (ICC) Prosecutor Fatou Bensouda asked the court's judges to approve her investigation into crimes committed in the Philippines from 1st November 2011 - the date the Philippines became an ICC member - until 16th March 2019. Bensouda said there is a reasonable basis to believe that the crime against humanity of murder has been committed in the context of the government of the Philippines 'war on drugs' and that available information indicates that members of the Philippine national police, and others acting in concert with them, have unlawfully killed between several thousand and tens of thousands of civilians during the period under investigation. The findings were welcomed by human rights groups and families of the victims.
Previously in March 2021, a report by Investigate PH - an international coalition of civil, political and legal organisations - found, among other things, that the human rights situation in the Philippines has deteriorated since the UN Office of the High Commissioner for Human Rights first flagged brazen abuses in the country in a June 2020 report.
These abuses, they said, were compounded by the police and military being themselves the perpetrators of grave violations, and the government's counterinsurgency task force orchestrating "political repression and militarising governance." Even the few investigations that do exist are neither "impartial nor independent," the report said, as state forces collude to obstruct justice.
In recent months, the killing of activists and fabricating of changes against them have persisted. Reports also showed the killing of lawyers has escalated under the Duterte administration since 2016. After nine sittings in nearly four months, the Supreme Court in May 2021 wrapped up the oral arguments on the petitions by civil society against the draconian anti-terror law. Human rights defenders also urged the Supreme Court and Department of Justice to review the rules on issuance which has been routinely used to judicially harass and arbitrarily detain activists. Concerns continue to be raised about the freezing of bank accounts of civil society groups for allegedly being 'terrorist fronts'.
Association
Extrajudicial killings of activists
The CIVICUS Monitor has previously documented the extrajudicial killing of human rights defenders and other activists by security forces as well as non-state actors. In only a few cases have the perpetrators been brought to justice.
Leaders lost: The 9 activists killed by Duterte gov't on 'Bloody Sunday'

Report by @ramboreports and @jairojourno. https://t.co/r7RVhBshyB

— Jodesz Gavilan (@jodeszgavilan) March 8, 2021
On 7th March 2021, members of the Philippine National Police (PNP) and the military killed nine community-based activists in coordinated raids across four provinces in the Calabarzon region.  Know as the 'Bloody Sunday' killings, it highlighted the continuous attacks against the government's critics. Two days prior to this incident, Duterte had issued a shoot-to-kill order targeting communist rebels, saying, "If the enemy is holding a gun, kill them. Kill them right away". He further noted "Ignore human rights. That is my order".
The police claimed the operations were meant to arrest alleged communist New People's Army rebels identified in search warrants issued by two Manila courts. The Philippine security forces have a long history of unlawful killings, enforced disappearances and arbitrary arrests of leftist activists, human rights defenders and others.
Ariel Evangelista was a human rights defender and leader of the progressive group for fisherfolk, People's Solidarity Against Environmental and Land Destruction, UMALPAS KA) a community organisation that monitors the impact of eco-tourism projects in Batangas. His partner, Anna Mariz Lemita-Evangelista, was a staunch supporter of coastal protection in Batangas, and an educator and community organiser in Cavite. Police shot dead both human rights defenders during a raid on their house in Barangay Calayo, Nasugbu, Batangas.

Emmanuel Asuncion, a labour organiser and the coordinator of the Cavite chapter of BAYAN, a left-wing group, was shot dead by policemen in the office of the Workers' Assistance Centre (WAC) in Dasmariñas, Cavite.

Melvin Dasigao and Mark Bacasno were human rights defenders, youth organisers and members of SIKKAD K3, a group working for the rights of the urban poor, who were killed in Rodriguez.

Puroy Dela Cruz and Randy Dela Cruz of the indigenous Dumagat tribe were shot dead by police in Sitio Mina, Barangay Sta. Inez, Tanay, Rizal.

Urban poor activists Abner Esto and Edward Esto were killed by police in sitio Macaingalan, Barangay Puray, Rodriguez, Rizal.
On 9th March 2021, the UN High Commission for Human Rights (OHCHR) said that it was "appalled" by the arbitrary killings. The body added: "We are deeply worried that these latest killings indicate an escalation in violence, intimidation, harassment and 'red-tagging' of human rights defenders", noting a history of human rights advocates being "red-tagged" – or accused of fronting for the armed wing of the Communist Party. The Department of Justice-led task force on politically motivated extrajudicial killings, AO 35, are investigating the killings.
Another bloody Sunday in the Philippines: Labor leader shot dead. https://t.co/vUhq9PSqUl

Dandy Miguel's murder occurred 3 weeks after police killed 9 activists in a region south of Manila.https://t.co/wrfSWJzW25 pic.twitter.com/Yy6hyfupD7

— Carlos H. Conde 🇵🇭 (@condeHRW) March 28, 2021
Trade union leader Dandy Miguel was killed in Calamba city on 28th March 2021, after taking cases of extrajudicial killings to the Commission for Human Rights. Dandy Miguel was shot eight times by unknown assassins while riding home from his workplace on a motorcycle. Miguel, 35, was the vice chairperson of Pagkakaisa ng Manggagawa sa Timog Katagalugan (PAMANTIK-KMU), an almost 4-decades-old labour rights center based in Southern Tagalog. 
Members of PAMANTIK-KMU have been constantly tagged as communist rebels, Miguel told news outlet Rappler in an interview in March 2021. As of 29th March, at least 54 workers in the public and private sectors, many of them unionists, have been killed under the Duterte administration, according to rights group Karapatan.
ACTIVIST SHOT IN BROAD DAYLIGHT

Urban poor leader Jesus Passon Jr. was shot in Negros Occidental last April 15. He is the 11th activist to be killed since March 2021.https://t.co/fNdqxQScsV

— AKSIS PSHS-MC (@aksis_pisay) April 17, 2021
Urban poor leader Jesus Passon Jr was shot dead in Negros Occidental on 15th April 2021. He was shot dead in broad daylight in Zone 4, Sitio Basurahan, Barangay Mambulac, Silay City, according to Silay City police. The 33-year-old Passon was a member of Pasil Homeowners Association, and Kadamay Negros – an urban poor group which fights for the rights of the marginalised for better housing and other social needs.
Rustico Tan, a former priest and peace negotiator for the National Democratic Front (NDF), a coalition of left-wing groups, was killed by unidentified men in his home in in Cebu province, on the evening of 28th May 2021. NDF peace consultant Reynaldo Bocala and aide Welly Arguelles Epago were killed in a police raid in a house in Pavia, Iloilo on the same day.
Fabricated charges filed against human rights defenders
Human rights defenders have been 'red-tagged', arrested and are facing trumped up charges by the Duterte administration.
🇵🇭#Philippines: 63-year-old human rights defender Teresita Naul has now spent 400 days in pre-trial detention, when she shouldn't even have been jailed for a day. The authorities must drop the fabricated charges against her & release her immediately! #StandAsMyWitness pic.twitter.com/W0JPgF7CDR

— CIVICUS (@CIVICUSalliance) April 19, 2021
Human rights defender Teresita Naul has been in detention in Agusan del Sur Provincial jail since March 2020 on fabricated charges of "kidnapping", "destructive arson" and "serious illegal detention". Police claim she is a member of the New People's Army (NPA), an armed Communist rebel group responsible for an attack on the military in Agusan del Sur in December 2018, although there is evidence proving that she was in another part of the country on that day. 
An enquiry carried out by the Philippines Commission on Human Rights (CHR) on 28th December 2020 found that Teresita had been wrongfully 'red-tagged', that is, branded as a Communist. The CHR stated that Teresita Naul and many other defendants had been accused "without any substantial evidence".
🇵🇭#Philippines: The persecution of human rights defenders is ongoing.@karapatan members Elisa "Tita" Lubi and Jayvee "Jay" Apiag are facing trumped-up charges of attempted murder.
📢We call for the end of the judicial harassment against them & all #HRD

👉https://t.co/tmomGyi9vV pic.twitter.com/DWDJSakUH2

— The Observatory (@OBS_defenders) April 8, 2021
The chairperson of human rights group Karapatan, Elisa "Tita" Lubi, and Karapatan – Southern Mindanao Region Secretary General Jayvee Apiag are facing attempted murder charges which CHR believe have been fabricated. The charges were filed by Corporal Elvin Jay Claud in relation to an alleged 20th May 2018 armed encounter between elements of the New People's Army and the Philippine Army's 89th Infantry Battalion and 10th Infantry Division in Sitio Balite, Brgy. Salapawan, Paquibato District, Davao City. The case was only filed on 3rd June 2020 — two years after the alleged encounter.
Jayvee Apiag has testified that at the time of the incident he was at Barangay Madaum, in Tagum City, to conduct a fact-finding mission on the extrajudicial murder of Ariel Maquiran, a banana plantation worker.Elisa "Tita" Lubi has also shared evidence with the courts confirming her presence in Metro Manila preceding, during and following the alleged incident. In addition to exculpatory evidence, it is also implausible that Lubi was engaged in armed combat as she is 76 and is suffering from hypertension and arthritis.
Lawyer Jose Begil said activist Renalyn Tejero, 25, never received a subpoena, and was neither summoned for a preliminary investigation. https://t.co/KnkPZTff3z

— Rappler (@rapplerdotcom) March 22, 2021
In a separate incident, on the morning of 21st March 2021, Karapatan human rights worker Renalyn Tejero was detained after a raid on her apartment in Cagayan de Oro City by the Philippine National Police and Philippine Army. She was shown a warrant and was only able to read the words "homicide" and "RTC 34, Cabadbaran." She was also interrogated without a lawyer, despite requesting one.
Tejero is now facing murder and attempted murder charges which CHR believe to be fabricated. She has been accused by four soldiers of the 12th Scout Ranger Company of the 4th Scout Ranger Battalion of the Philippine Army in the alleged murder of Corporal Marion Suson, in an encounter with supposed New People's Army members on 9th November 2019. Previously, in November 2020, she was red-tagged by a group named "Movement against Terrorism" along with 32 other individuals from various progressive organisations in the Caraga region.
We condemn the recent police raids in Bicol at early morning yesterday, resulting in the arbitrary arrests of United Church of Christ of the Philippines Pastor Dan Balucio, and youth leader Maria Jesusa "Sasah" Sta. Rosa.

READ: https://t.co/kDnb5lv1AU pic.twitter.com/TWXslXrWTP

— Karapatan (@karapatan) May 3, 2021
On 2nd May 2021, human rights defender Dan Balucio and youth human rights defender Maria Jesusa "Sasah" Sta. Rosa were arrested in coordinated raids led by the police and military in the region of Bicol. 
According to Frontline Defenders, Dan Balucio is a human rights defender and pastor of the United Church of Christ of the Philippines. He is also the spokesperson for Bagong Alyansang Makabayan, an umbrella organisation of workers' unions, peasant associations, youth, women and indigenous peoples, committed to advocating for social rights. 
Maria Jesusa is a youth human rights defender and the spokesperson of Jovenes Anakbayan, a regional chapter of Anakbaya, a Filipino youth organisation that works to peacefully advocate for the upholding of human rights and democracy
Church leader twice arrested over 'false charges'

Read the report from @bulatlat: https://t.co/t0uZ1GD6TO

— AlterMidya (@altermidya) June 13, 2021
According to human rights group Karapatan, Pastor Benjie Gomez, a minister of the United Church of Christ in the Philippines (UCCP) in the district of Northern Zamboanga, was arrested on 6th June 2021 on a trumped-up murder charge. Gomez is currently detained in the Leon Postigo Municipal Police Station in Bacungan, Zamboanga del Norte. 
Gomez is the administrative pastor of UCCP Mutia, Zamboanga del Norte and a staunch advocate of the rights of the Subanen tribe. In 2014 he was arrested and faced similar trumped-up charges of murder and frustrated murder, which were later dismissed due to lack of evidence.
Record number of lawyers killed
An investigative report, which included data from the Supreme Court, found that at least 61 lawyers, judges and prosecutors have been killed under the Duterte administration since 2016. In a study done by FLAG, half of the lawyers killed under Duterte's term were attacked because of their work.
In one case, on 3rd March 2021, Philippine human rights lawyer Angelo Karlo Guillen was stabbed multiple times in the head and neck with a screwdriver as he walked from his car towards his boarding house. He was chased by two unknown and masked perpetrators who attacked him. Guillen had been threatened and so-called 'red-tagged' many times. Cases that Guillen handles included those against activists arrested during police raids in Bacolod City in 2019, as well as the Tumandok community members arrested in Panay in December 2020 during a raid that killed nine people.
There have been no convictions so far in any of the deadly attacks recorded since 2016, and the National Union of People's Lawyers (NUPL) called on the UN special rapporteur on the independence of judges and lawyers, Diego Garcia-Sayan, to "undertake more aggressive and concrete measures" to help investigate and prosecute the perpetrators.
According to Amnesty International, on 23rd March, the Supreme Court of the Philippines issued a statement against these attacks and described them as an "assault on the judiciary".The Supreme Court also pledged to take action, including issuing a call to lower courts and law enforcement officials for information on incidents of threats and killings over the past 10 years. On 24th March, the Senate adopted a resolution also condemning the brazen attacks against judges and lawyers.
Activists challenge use of anti-terror law
Various civil society groups have filed petitions filed against the controversial Anti-Terrorism Act of 2020, as previously documented. The law includes a worryingly overbroad definition of terrorism. It will also grant Philippine police and military personnel the power to detain suspects without a warrant or charge for up to 24 days for investigation, and relaxes accountability for law enforcement agents who violate the rights of suspects, particularly those in detention.
Further, the broad role of the Anti-Terrorism Council under the new law places people's liberty rights at considerable risk. The council can now designate individuals and organisations as terrorists without any hearing, as long as it sees "probable cause" that they commit, attempt to commit or are part of a conspiracy to commit acts defined and penalised as terrorism under Sections 4 to 12 of the law.
After nine sittings in nearly four months, the Supreme Court on 17th May wrapped up the oral arguments on the 37 consolidated petitions against the law.
Outside of the challenge, on 14th May, the Anti-Terrorism Council Vice Chairman and National Security Adviser Hermogenes Esperon Jr, designated 19 alleged "Central Committee members" of the Communist Party of the Philippines as terrorists. They include peace consultants and three of them — namely Rey Claro Casambre, Vicente Ladlad and Adelberto Silva — are currently in jail on charges their families claim are fabricated.
According to Karapatan, The Joint Agreement on Safety and Immunity Guarantees (JASIG) states that peace consultants and peace panel members should be spared from arrests, detention and harassment despite the suspension of formal peace negotiations between the Philippine government and the National Democratic Front of the Philippines.
The Public Interest Law Center asserted that the Anti-Terrorism Council's move is "baseless and dangerous" and has pointed out that the government's move only boosted petitioners' case against the ATA.
Civil society calls for review of search warrant issuance and implementation
On 7th June 2021, more than 100 groups of human rights defenders from across the globe urged the Supreme Court and Department of Justice to review the rules on issuance and service of warrants that, they claimed, "appears to be routinely used to judicially harass and arbitrarily detain" rights workers.
103 civil society, religious organizations and individuals wrote an open letter to Chief Justice Alexander Gesmundo and Justice Secretary Menardo Guevarra expressing concern over the "recent extrajudicial killings, judicial harassment, arbitrary arrests and detention and threats through red-tagging against human rights defenders."
In their open letter, the groups cited the bloody Calabarzon raids in March 20201 where nine activitsts were killed, the harassment of petitioners' lawyers in the legal fight against Anti-Terrorism Act of 2020, filing of charges - which they claim are spurious - against rights workers and trade unionists, and rampant red-tagging.
They pointed out that in the implementation of search warrants police and military used the "nanlaban" (violent resistance) narrative to explain the deaths. The same reasons given by the Philippine National Police in the conduct of drug war operations which saw thousands killed.
Authorities freeze account of civil society groups
Peasant women's group decry AMLC's freezing of its bank accounts https://t.co/Vcvtz5yaik

— AMIHAN Peasant Women (@peasant_women) June 10, 2021
On 12th June 2021, Karapatan reported that the Anti-Money Laundering Council (AMLC) has frozen the bank accounts of an organisation allegedly linked to communist rebels. Karapatan secretary general Cristina Palabay said the order to freeze the accounts of Amihan, an organisation of peasant women, was part of a "deplorable and orchestrated scheme to vilify" the group and other organisations as "terrorist fronts" in order to curtail their access to funds.
"That the government is clearly planning to replicate this scheme of restricting the resources and funding of organisations under the guise of counterterrorism is a threat to civil society," Palabay said in a statement.
Amihan said it was notified by its bank that AMLC had issued a resolution to freeze its accounts. It also received a Court of Appeals resolution that extended the freeze order by six months. Bank accounts of eight other nongovernmental organisations and civil society groups based in Mindanao were also covered by the order.
Previously, on 7th February 2020, the government froze several bank accounts of the Rural Missionaries of the Philippines (RMP), a Catholic church group, on suspicions of "terrorism financing." The RMP, who work with the rural poor, has been previously tagged as a "communist front" because of their activism and their criticism of the Duterte government.
Earlier in 2021, the bank accounts of United Church of Christ in the Philippines-Haran Centre in Davao City also were frozen after an AMLC investigation reportedly showed that the group's assets were allegedly used to finance terrorism. TheSandugo – Movement of Moro and Indigenous Peoples for Self-Determination has refuted the allegations saying the centre has been extending help to indigenous peoples who felt threatened by the presence of state forces and paramilitary groups in their communities.