State increases pressure on civil society organisations in Kenya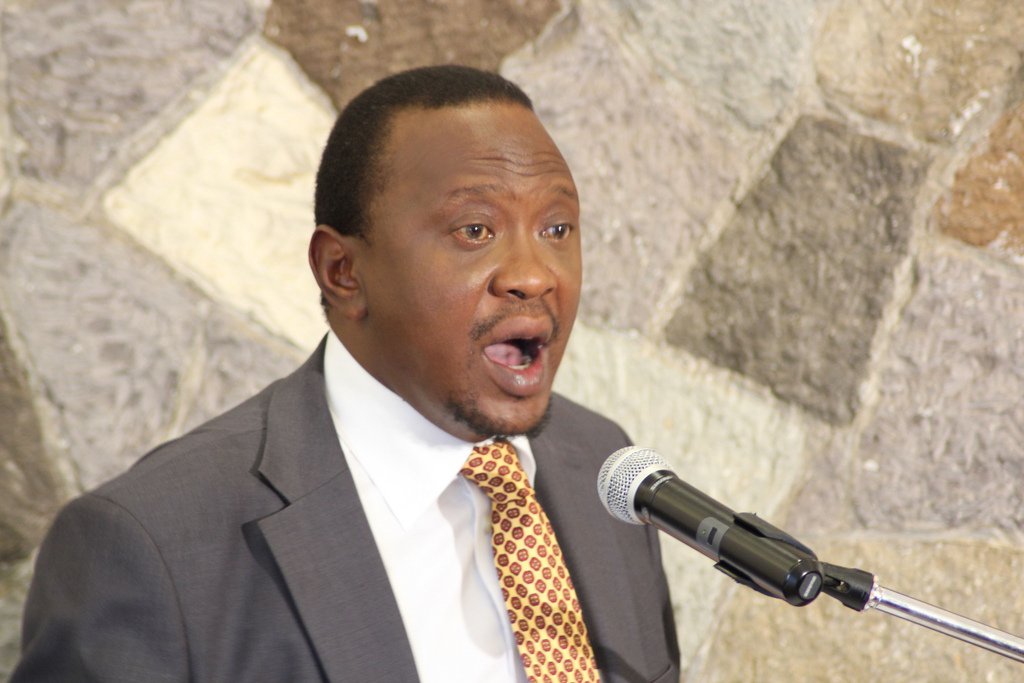 Association
Conditions are worsening for Kenya's civil society organisations as the government takes steps to curtail their ability to operate freely. In mid-December, President Uhuru Kenyatta moved responsibility for the coordination of the NGO sector from the Ministry of Devolution and National Planning to the Ministry of Interior, a decision that was criticised by Kenyan civil society. Following the move, Mwana Kiunjuri from the Ministry of Devolution and National Planning informed NGOs that he no longer had the mandate to set the date of entry into force of the Public Benefit Organisation Act, as had been directed by the courts. The PBO Act guarantees the independence and protection of the non-profit sector including NGOs. Civil society organisations claim this move is illegal. Head of the National Civil Society Congress Suba Churchill said:
'Practically, NGOs are not a security issue. Unless the Jubilee government is saying that as far as they are concerned NGO constitute a serious security threat.'

@IntlCrimCourt What are you doing about direct threats to @Gladwellotieno by Kenyan delegation? #ASP15

— Rein (@Asamoh_) November 24, 2016
In a separate development, senior advisor to president Kenyatta Jasper Mbuiki threatened Gladwell Otieno, founder and director of African Centre for Open Governance for alleging that Kenya's civil society organisations were repeatedly intimidated by President Kenyatta's administration. During a session on the need to protect human rights defenders on the sidelines of an ICC meeting in the Netherlands, Mbuiki pointed his finger at Otieno and said 'She must apologise. She chose to take that route, so be prepared to take the consequences.' Otieno admitted to being worried by the threats but said these are common occurences under Kenya's currrent government:
'This is reflective of the way government treats human rights defenders in Kenya. They insult us, defame us, malign us… because we have a higher profile, there is more international attention on us, we are in a somewhat better position. But there are lots of young men in the slums who are no longer living or who are regularly brutalised by police.'
A few weeks earlier, on 31st October eight members of civic group Building Africa were arrested while attending a public meeting on land grabbing and corruption in Taveta, Kenya. They were charged with 'participation in an unlawful assembly', an action which was allegedly motivated by their condemnation of corruption and irregular distribution of land in Taveta. They remain in custody after failing to pay three hundred thousand Kenya Shillings as bond set by the authorities.
Expression
According to a new report by the Bloggers Association of Kenya (BAKE), more than sixty bloggers have been arrested this year. BAKE Chairman Kennedy Kachwanya said that Kenyan authorities are constantly looking for ways to legally intimidate bloggers. The report also highlights the use of FinFisher spy software by the government to specifically target activists and journalists writing online. Mr Kachwanya also warned of the possibility of a wider clampdown on online expression in Kenya:
'..to either shut down the Internet during the 2017 General Election in whole or in part remains a glaring possibility.'

On 9th December, British journalist and Africa Correspondent with the British Times Jerome Starkey was held overnight at Jommo Kenyatta International Airport. He was given no explanation for his detention and denied access to a lawyer. He was later deported. Officers told Starkey that 'a security block' had been placed on his passport by the authorities. An interior ministry spokesperson later said that Starkey had been questioned by the police's anti-terrorism unit and intelligence services, and that he had been deported for 'security reasons'.
Peaceful assembly
Kenyans continue to be met with excessive force when protesting. On 3rd November, police used tear gas and batons to disperse peaceful protestors who were demonstrating against corruption and the abuse of funds in the public healthcare system. The following month on 5th December, police again used tear gas to disperse hundreds of doctors and nurses who were demonstrating on the streets of Nairobi. They were demanding the government implement a pay package conforming to an agreement signed by the Kenya Medical Practitioners Pharmacists and Dentists' Union and the Government in 2013.