Journalists targeted in PNG amid the COVID-19 pandemic while nurses strike over lack of protection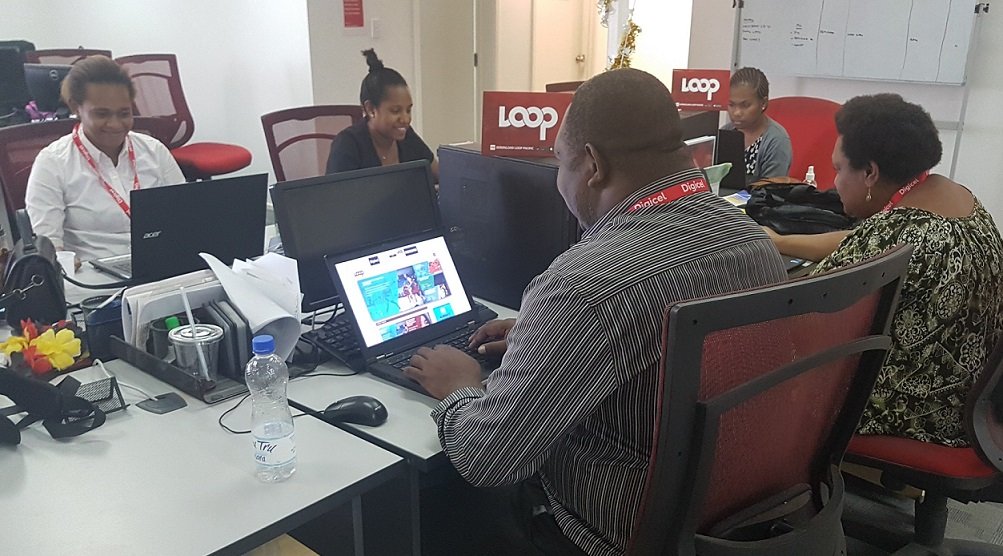 Two global human rights reports issued by Amnesty International and Human Rights Watch in early 2020 highlighted a number of human rights violations that occurred in 2019, including the lack of accountability for police violence which persisted in Papua New Guinea (PNG) and which has fostered a culture of impunity and lawlessness. Further, human right defenders in the country continue to face various risks for undertaking their work.
In January 2020, Justice Minister and Attorney-General Davis Steven said that PNG was preparing to establish a national Human Rights Commission. In February 2020, parliament voted in support of the 2020 Whistle Blowers Bill. A bill to establish an Independent Commission Against Corruption was also tabled in parliament.
On 23rd March 2020, PNG declared a state of emergency after the first coronavirus (COVID-19) case was reported. On 3rd April, the authorities extended the country's state of emergency for another two months.
In recent months, two journalists were targeted for their reporting related to COVID-19 while those spreading misinformation have been threatened with criminal sanctions. Further, nurses went on strike because of the lack of measures and equipment to protect them from the virus. There are also concerns about the situation of refugees on PNG.
Expression
Minister calls for sacking of journalists for their COVID-19 reporting
There have been growing concerns that some governments in the Pacific region are using tough emergency or lockdown rules to silence criticism.
In April 2020, Papua New Guinea police minister Bryan Kramer reportedly attacked two experienced journalists, saying they "can't be trusted" and ought to be sacked. Kramer used his Facebook page to accuse Loop PNG political and business editor Freddy Mou and senior PNG Post-Courier journalist Gorethy Kenneth of misrepresenting a financial report by Treasurer Ian Ling-Stuckey.
Based on an interview with Ling-Stuckey, Mou's story alleged that the "bulk" of a 23 million kina (USD 6,457) budget for COVID-19 operations was being used to hire cars and media consultants. Kenneth supported Mou by posting the interview video on social media. Loop PNG replied that it "stands by the key facts" of the story and defended its editorial integrity and independence.
Reporters Without Borders (RSF) condemned the call for the dismissal of the two journalists who have "simply served the public interest by providing helpful coverage of the measures it is taking in response to the COVID-19 pandemic".
Daniel Bastard, the head of RSF's Asia-Pacific desk said:
"This constitutes an unacceptable meddling in the media's necessary work. We call on police minister Bryan Kramer to immediately withdraw his accusations against Freddy Mou and Gorethy Kenneth, who simply provided public interest reporting that was particularly helpful during the pandemic."
The CIVICUS Monitor has documented reprisals against journalists for reporting on critical issues. In August 2019, the EMTV newsroom staff terminated news manager Neville Choi, a well-respected and leading Pacific journalist, for his coverage of the 2018 APEC summit, including the purchase of a fleet of luxury Maserati cars by the government. He was subsequently reinstated. In November 2018, senior EMTV journalist Scott Waide was suspended by the state-owned company board, for 'negative coverage' of the PNG government during the APEC meeting. PNG's ranking in the 2020 World Press Freedom Index dropped eight places to 46 in its most recent report.
PNG police chief threatens criminal sanctions for spreading false information
PNG controller warns against spreading of false infohttps://t.co/iLrfc7uMAb

— Steven Siaguru (@SSiaguru) April 6, 2020
On 6th April 2020, Papua New Guinea's police chief warned that anyone spreading false information during the COVID-19 State of Emergency would be arrested and charged. David Manning issued his warning following social media allegations that the Health Ministry awarded a USD 14 million contract to Borneo Pacific Pharmaceuticals for COVID-19 response-related supplies.
Manning described the allegations as "very damaging", saying they were aimed at discrediting the government and derailing its efforts to fight COVID-19 as a united force. He said the allegations were false and no such contract was awarded to Borneo. The controversial company had earlier won government contracts despite a history of supplying below-standard or counterfeit drugs to PNG.
UN experts and international human rights groups have called on states to replace approaches to misinformation on the pandemic that rely on censorship and criminal sanctions with those emphasising transparency and media freedom.
Peaceful Assembly
Nurses strike due to lack of protection against COVID-19
Papua New Guinea nurses strike over lack of protection against COVID-19 https://t.co/j08r2bCscE via @mongster #PPEshortage #ppe #PPESupplies #png #PapuaNewGuinea #Australasia #Oceania #Pacific

— Caribbean Cooking (@CaribCookSchool) March 31, 2020
On 26th March 2020, the PNG Nurses Association organised a sit-in protest against the lack of measures and equipment to protect them against COVID-19. At least 600 people took part in the protest.
According to a report by Global Voices, the PNG Nurses Association raised concerns on 6th March that most hospitals do not have isolation units for handling COVID-19 patients and bemoaned the inadequate public health measures aimed at controlling the spread of the disease. The body also reiterated its concern about the absence of proper training and mechanisms at community level to deal with the disease.
The group petitioned the government to provide nurses with personal protective equipment (PPE), risk and travel allowances, food rations and insurance. After a breakdown in negotiations the group called a strike at Port Moresby General Hospital, National Capital District Health Authority, and Laloki Public Psychiatric Hospital outside the capital city of Port Moresby.
Association
Activist calls on UN to address situation of refugees
Abdul Aziz Muhamat, a refugee and human rights defender, addressed the United Nations in Geneva in March 2020 to call out the Australian government's continued cruel treatment of people still held in Papua New Guinea.
"The Australian Government must not be allowed to detain people indefinitely. Because now other countries are copying the human rights abuses of Australia," said Muhamat who spoke on behalf of the Human Rights Law Centre.
As previously documented by the CIVICUS Monitor, Australia's policy of detaining and processing refugees on Manus Island has resulted in the systematic violation of the rights of hundreds of individuals. About 1,300 people were originally sent to the Manus detention centre. In 2016, PNG's Supreme Court ruled that Australia's detention of asylum seekers on Manus was illegal and the centre was closed the following year. About 220 refugees remain in PNG, and the overwhelming majority have been moved to Port Moresby in order to bring an end to asylum-seeker processing on Manus.
With the pandemic, there have been calls by civil society to move the refugees to Australia where health infrastructure is better equipped.