Journalists and others killed and arbitrarily detained for exercising their right to freedom of expr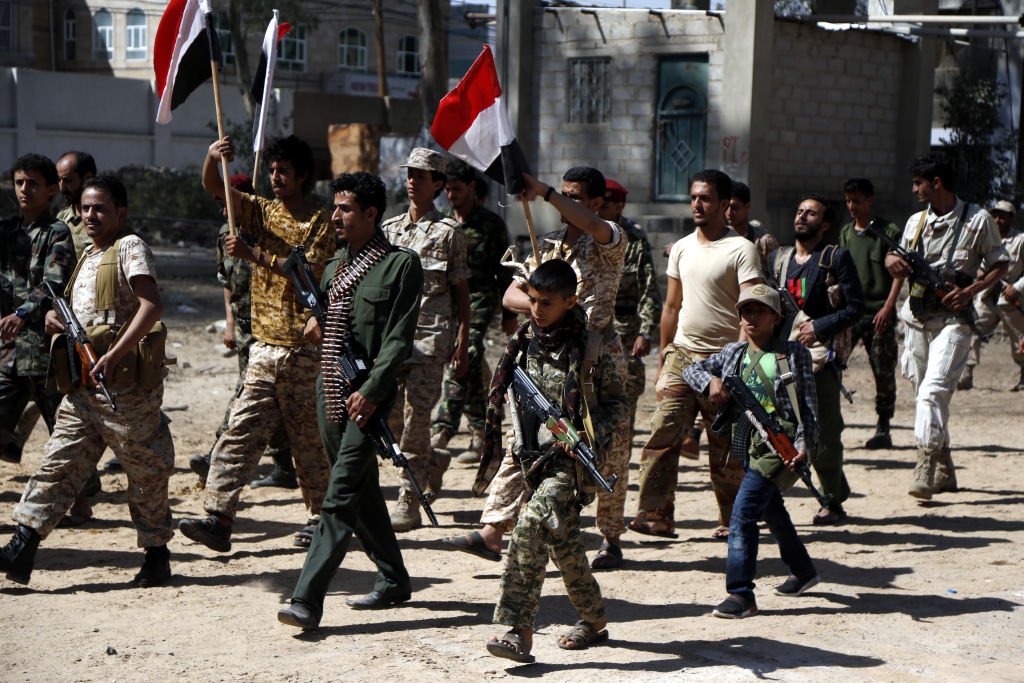 #Yemen: IPI calls for an immediate investigation into the killing of photojournalist Fawaz al-Wafi. Authorities must take swift action to guarantee the #safetyofjournalists in Yemen. @GulfCentre4HR

Statement: https://t.co/qh7QIZgaJ5 pic.twitter.com/FS3UxqP2Rx

— IPI - Marking #WorldPressFreedomDay 2022 (@globalfreemedia) March 25, 2022
Expression
On 23rd March 2022, photojournalist Fawaz Al-Wafi was found dead in his car in the Wadi Al-Qadi area of the southwestern city of Taiz. According to local sources, he had sustained numerous fatal stab wounds to his chest by unknown assailants. Al-Wafi regularly posted his personal opinions on current affairs, policy and the daily suffering of his fellow citizens on his Facebook page. Al-Wadi's killing is yet another sharp reminder of the extremely dangerous conditions in which journalists and other media professional work in Yemen. Many of them face death, imprisonment, harassment and torture by all parties to the current conflict for peacefully exercising their right to freedom of expression.
On 4th February 2022, Amnesty International issued an appeal calling on the UK Government to do more to secure the release of a British man who has been detained without charge in Yemen for almost five years. On 4th April 2017, Luke Symons, 29, from Cardiff, was arrested by the Houthi authorities at a security checkpoint in Taiz. According to Symons' relatives, he was arrested and accused of spying simply because he held a UK passport. He was reportedly subjected to torture during the early days of his detention in attempts to extract a forced confession that he was in fact a British spy. Symons is currently held in solitary confinement in a prison in Sana'a and, in a recent phone call with his family, stated that his detention conditions were having a detrimental impact on his physical and mental health.
On 4th January 2022, journalist Hala Fouad Badawi was transferred from the Military Intelligence Prison to the Central Prison in Mukalla, the capital of Hadhramaut Governorate, following her arrest on 30th December 2021. Her transfer came just one day after her family organised a solidarity sit-in on the morning of 3rd January 2022, in which dozens of journalists, lawyers, civil society activists and citizens participated. The protesters issued a statement saying:
"We appeal to all people of conscience, and we single out the Attorney General and the Minister of Interior to intervene urgently to release this media freedom activist, and to resort to the rule of law."
Badawi's arrest was almost certainly in retaliation for her peaceful online activities, including the use of her Facebook page to highlight social and political issues, such as corruption in her governorate. According to a Facebook post published by Badawi on the day of her arrest, security forces affiliated with the Military Intelligence Department in Mukalla confiscated her mobile phone and handbag before taking her to the Military Intelligence Prison.
In January 2022, the Gulf Centre for Human Rights (GCHR) received reliable local reports that the imprisoned actress and model, Intisar Abdulrahman Al-Hammadi, has been subjected to severe mistreatment including solitary confinement, the shaving of her head, beatings, harassment, threats and racist slurs in the Central Prison of Sana'a where she is serving a five-year sentence on spurious charges. On 8th November 2021, the West Capital Municipality Court of First Instance in Sana'a, presided over by Judge Osama Abdulaziz Al-Junaid, handed down a five-year prison sentence to Al-Hammadi after convicting her on charges including prostitution and drug use. She was among four women sentenced to prison in violation of their rights. The others are Yousra Ahmed Al-Nashiri, Mahaliah Abdulwahab Al-Baadani and Ruqaiya Ahmed Al-Sawadi. Although the initial verdict was issued against Al-Hammadi and her colleagues in November 2021, the case file has not been handed over to the defence team, nor has Judge Al-Junaid submitted his ruling in writing for the court records.