Journalist killed while reporting in Yemen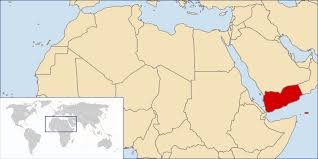 Expression
As the conflict in Yemen continues to rage, freedom of expression is being seriously violated by all sides. On 5th August, journalist, reporter and president of the Nabaa Media Foundation Mubarak Al-Abadi was killed while reporting on fighting between government-allied forces and other groups. His death brings the total number of journalists murdered to seven since the beginning of 2016. 
In September, the Gulf Centre for Human Rights released a report entitled "Risking Their Lives: Ongoing Attacks Against Journalists in Bahrain, Iraq, Syria and Yemen", which documents serious abuses by all sides to the conflict against journalists and media workers in Yemen. As of July 2016, fifteen journalists had been kidnapped in Yemen, fourteen by Houthi forces and one by Al-Qaeda.
Ordinary citizens have also had their right to freedom of expression curtailed, with social media platforms blocked, preventing families from communicating with each other and preventing information from being disseminated across society. According to Global Voices, since 5th October tens of thousands of WhatsApp users in Yemen have faced an almost total interruption of the instant messaging application. Mobile service provider MTN's response to users' inquiries, stated that the interruption is due to "technical" issues at YemenNet. According to Global Voices, this is not a new phenomenon:
For years, authorities from various political backgrounds have censored the internet for one reason or another. Websites of political opposition groups, websites containing specific religious content, and pornography have all been subject to strict censorship by the main service provider and sole provider of DSL internet connections in the country, YemenNet, which is affiliated with the Ministry of Telecommunication.
Peaceful Assembly 
On 20th August, it was reported that over 100,000 citizens gathered in support of Houthi rebel forces in Sanaa. Demonstrators organised to protest against Saudi-led airstrikes and to back a new governing council announced by the rebels. Shortly afterwards, bombs were reportedly dropped nearby by the Saudi-led coalition which backs the internationally-recognised government.
On Sunday 9th October, thousands of Yemeni citizens gathered outside the UN headquarters in Sanaa to protest after an airstrike killed more than 150 people and injured hundreds at a funeral the previous day. The protestors called for an independent investigation into the airstrike.