Journalist killed in a targeted car bomb attack, WHRDs targeted and citizens executed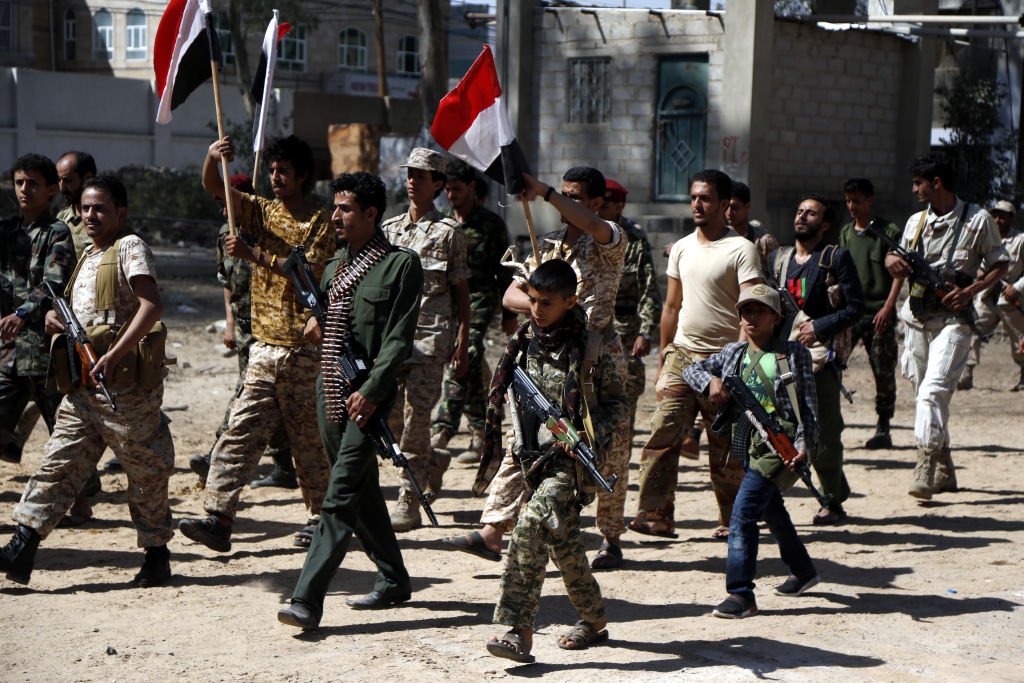 General information
On 18th September 2021, the de facto government in Sana'a, the Houthi group, executed nine citizens in Al-Tahrir Square in the capital, Sana'a. The nine executed citizens were Mohammed Ibrahim Ali Al-Quzi; Abdulmalik Ahmed Mohammed Hamid; Mohammed Yahya Mohammed Noah; Mohammed Khaled Haig Al-Omar; Moaz Abdulrahman Abdullah Abbas; Ibrahim Mohammed Abdullah Aqel; Abdulaziz Ali Mohammed Al-Aswad; Mohammed Mohammed Ali Al-Mashkhari; and Ali Ali Ibrahim Al-Quzi. All had been convicted of involvement in the killing of the head of the de facto government's political council, Saleh Al-Samad, along with six other companions, on 20th April 2018, in an air strike in the city of Hodeidah, western Yemen. The human rights lawyer who defended the accused, Abdulmajeed Sabra, confirmed in press statements that, "the conditions of integrity are completely absent in this case, as the defendants were treated as convicts from the moment of their arrest, and evidence of this is their enforced disappearance for more than six months and the physical and psychological torture to which they were subjected."
#Yemen: CPJ condemns killing of Rasha Abdullah al-Harazi in car bomb attack. https://t.co/SRlsitk0mc

— CPJ MENA (@CPJMENA) November 10, 2021
Expression
On 9th November 2021, 27-year-old journalist Rasha Abdullah Al-Harazi, who was nine months pregnant, was killed by a car bomb as she made her way to the hospital to give birth. The explosive device planted in the car driven by her husband and fellow-journalist Mahmoud Al-Atmi, killed Al-Harazi and her unborn child and seriously injured Al-Atmi, who remains in a critical condition in intensive care. Al-Harazi worked as a reporter with Al-Sharq Media Channel, while Al-Atmi works with a number of Malian and Arab media outlets. Aden is under the control of the Southern Transitional Council, which is backed by the United Arab Emirates. However, at the time of writing, the perpetrator responsible for the explosion has not yet been identified. In a recent report published on 2nd November 2021, the occasion of the International Day to End Impunity, the Gulf Centre for Human Rights (GCHR) documented the murders of Yemeni journalists and other journalists in the Middle East and North Africa who have been killed with impunity.
In separate developments, on 8th November 2021, the West Capital Municipality Court of First Instance in Sana'a sentenced a model and actress, Entisar Abdulrahman Al-Hammadi, to five years in prison after convicting her of prostitution and drug use. Her colleagues, Yousra Ahmed Al-Nashiri, Mahaliah Abdulwahab Al-Baadani and Ruqaiya Ahmed Al-Sawadi, were also convicted of various charges, including adultery. Al-Nashiri was sentenced to five years in prison, Al-Baadani to three years in prison, and Al-Sawadi to a one-year suspended prison sentence. The defence team has registered its intention to appeal the convictions and full particulars will be filed with the court in due course. According to Al-Hammadi's lawyer, Khaled Al-Kamal, "These rulings are political par excellence, as they are in violation of the constitution and the law and are based on confessions that were taken by force, coercion and pressure while they were blindfolded." Al-Hammadi was arrested on 20th February 2021 by plainclothes security forces at a checkpoint in Sana'a as she was on her way to a photoshoot. She was interrogated while blindfolded, physically and verbally abused, subjected to racist insults and forced to "confess" to several offences, including drug possession and prostitution. On 28th June 2021, she attempted to take her own life after learning of the decision of the Central Prison administration to transfer her to the prison's prostitution section.
#Yemen : Calls for release of activist Amatullah al-Hammadi who was arrested in #Marib 2 days ago #أمة_الله_الحمادي #مَأْرِب #ٱلْيَمَن pic.twitter.com/IfEJE2nNBZ

— sebastian usher (@sebusher) September 16, 2021
Association
On 13th September 2021, security forces stormed the home of a human rights defender, Amatullah Al-Hammadi, in the city of Marib and arrested her. According to local reports, she has been targeted in retaliation for her peaceful human rights work and is being held in a prison under the control of the Political Security Agency in Marib Governorate, which is affiliated with the government of President Abd Rabbo Mansour Hadi. Al-Hammadi uses her Facebook page, which has more than 8,000 followers, to publish posts in defence of the human rights of women and children.
Also on 13th September 2021, the security authorities arrested a human rights lawyer, Saleem Allaw, in the city of Marib. Similarly to Al-Hammadi, he is also being held in a Political Security Agency prison in Marib governorate.