Journalist assaulted; hundreds protest rising cost of living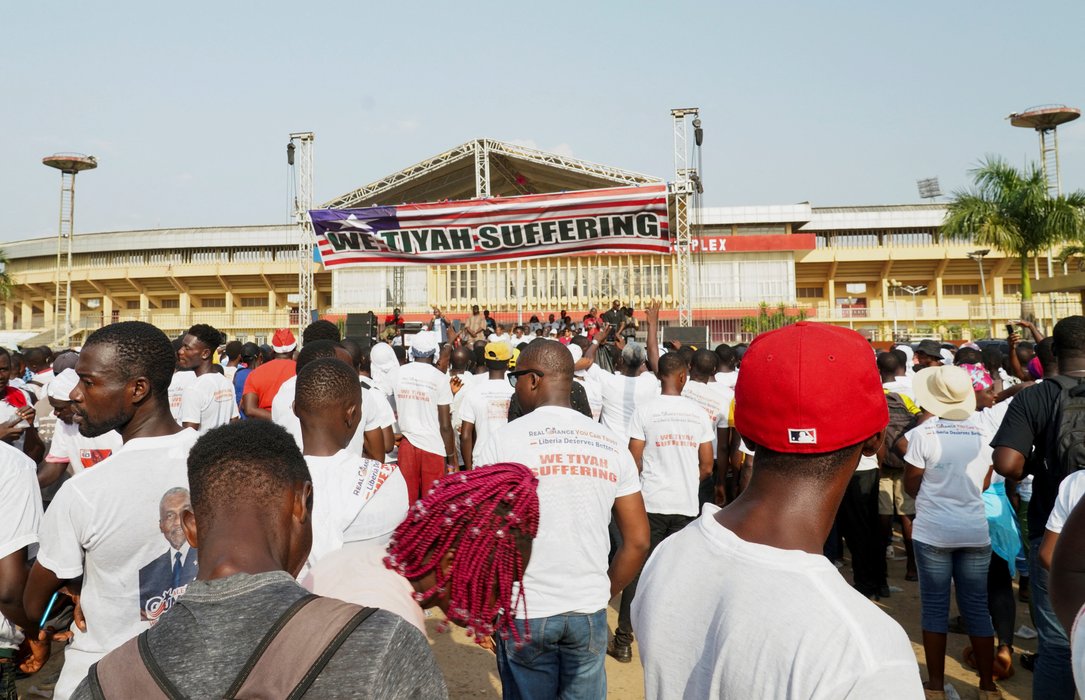 General
Ahead of Liberia's presidential and legislative elections, set to take place on 10th October 2023, leaders from 27 (out of 31) political parties signed the Farmington River Declaration, pledging their commitment to a peaceful, non-violent electoral process. The Declaration built on the 2017 Farmington River Declaration.
Expression
Journalist assaulted, threatened by court officers
On 6th April 2023, a group of bailiffs reportedly assaulted and threatened journalist Richard Watson, who works for media outlet OK FM, at the Temple of Justice, the seat of Liberia's Judiciary, in Monrovia. According to media reports, Bailiff Nathaniel Green started assaulting the journalist for not having reported an incident at the Temple of Justice, where a mentally ill person assaulted bailiffs. Green, who is accused of having been under the influence of alcohol at the time of the assault, reportedly insulted journalists, interrogated them over their job as reporters and started to physically assault Watson. In self-defence, the journalist slapped the bailiff and walked away, prompting other bailiffs to beat the reporter while uttering threats, including death threats.
"Everything is expensive, there are no jobs and the government is not doing anything about it."

Liberians protest living costs as President George Weah returns from 48-day trip https://t.co/dD9Q5EtJ9W pic.twitter.com/KfVBa4esHm

— Al Jazeera English (@AJEnglish) December 18, 2022
Peaceful Assembly
Opposition protest over economic hardship, rising cost of living
On 17th December 2022, hundreds of people participated in a protest over the economic hardship experienced by citizens, caused by increasing fuel and food prices. The protest, which took place in the district of Paynesville in Monrovia, was initially organised by a coalition of four opposition parties, although all but one, the Alternative National Congress (ANC), pulled out as a result of internal disputes. Protesters also lamented the absence of President Weah, who had been out of the country for almost 50 days.
Although no incidents were reported during the protest, news reports indicate that Lewis Brown, one of the protest organisers, was attacked prior to the protest, on 5th December 2022, after he appeared at radio station Voice of Liberia, to speak about the protests. Four individuals were apprehended and charged for the attack.
Additionally, in a move criticised by civil society, chief of the Liberian army, Major-General Prince C. Johnson III threatened that security agencies would execute their constitutional duties "if they can't control your actions and/or is overwhelmed". Election observation civil society coalition Elections Coordinating Committee (ECC) commented that the statement was inappropriate and "an example of the military meddling in civil affairs by intimidating and instilling fear in the hearts of people who wanted to exercise their constitutional right to assembly, which is protected by Article 17 of the Liberian Constitution".