Internet activists subjected to retrial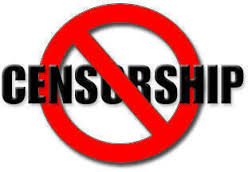 Expression
The Gulf Centre for Human Rights (GCHR) and the Omani Association for Human Rights (OAHR) report that four Internet activists have been ordered back to court in Oman for a retrial in the case known as "Ghaith spaces".
On 21st August 2023, the Sohar Court of Appeal held its first hearing in the trial of four Internet activists, Ali bin Marhoon Abdullah Al-Ghafri, Maryam bint Youssef bin Ali Al-Nuaimi, Ghaith Matar Hamad Al-Shibli and Abdullah Hassan Jaber Al-Muqbali. The hearing was adjourned until 25th September 2023.
This appeal comes after the Court of First Instance in Sohar sentenced the four Internet activists to three years in prison after convicting them of "using the Internet and information technology means to produce what would prejudice religious values and public order" and "inviting [people] to participate in a meeting for the sake of opposing the Islamic religion and defaming the foundations on which it is based."
The ruling of the Court of First Instance included the possibility of reducing this sentence if the four Internet activists purchased the book "The Death of Atheism" by its author, the Grand Mufti Ahmed Al-Khalili, who blatantly interfered with the course of justice.
OCHR calls for the government to stop using its power to prosecute people for their beliefs, and repealing Article 269, in addition to dropping charges against all detainees because of their beliefs, including Maryam Al-Nuaimi and Ali Al-Ghafri, who have been on trial since June.

— The Omani Centre for Human Rights (@ochromanorg) August 22, 2022
GCHR and OAHR have previously documented that on 7th June 2022, the Sohar Court of Appeal sentenced Ali Al-Ghafri to five years in prison after convicting him of "insulting and offending God" and sentenced Maryam Al-Nuaimi to three years in prison after convicting her of insulting religions. The court decided to confiscate their phones and close their Twitter accounts. The court also decided to release on bail two other Internet activists, Ghaith Al-Shibli and Abdullah Al-Muqbali.
Ali Al-Ghafri remains in prison serving his sentence. Maryam Al-Nuaimi received a pardon from the Sultan and was released on 30th April 2023.
Reliable local sources confirmed that Maryam Al-Nuaimi was imprisoned in retaliation for a comment she wrote in a WhatsApp group several years ago. During the interrogations to which she was subjected by the security authorities, she was forced to give access to exchanges between members of a WhatsApp group. Al-Nuaimi was previously arrested and held in solitary confinement. Although she was released on bail at the time, her mental and physical health suffered and she lost work.
The issue of "Ghaith spaces" is related to the peaceful activity of Ghaith Al-Shibli, who created this free space on Twitter that he devoted to various intellectual discussions, which were joined by Internet activist Abdullah Al-Muqbali, Ali Al-Ghafri and Maryam Al-Nuaimi.