International Cooperation bill threatens to further reduce civic space in Venezuela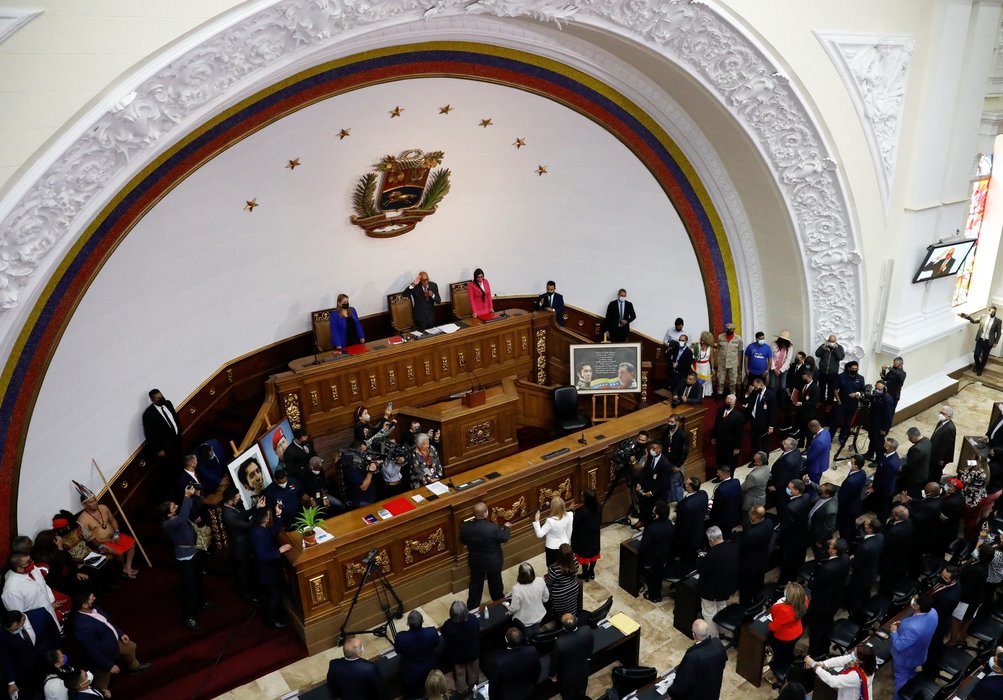 Association
International Cooperation Bill prompts concern
500 civil society organizations and 250 activists reject anti-solidarity bill that closes international cooperation in Venezuela.@HeartsOnVzlahttps://t.co/rrxy1JWRiJ

— PROMEDEHUM (@promedehum) May 19, 2022
In May 2022, a new bill on International Cooperation under discussion in the National Assembly prompted concern by civil society organisations. If approved, the bill would repeal the current legislation on the topic and replace it with a more restrictive law, excluding human rights from modalities of international cooperation.
The new law would mandate the establishment of a new registry for CSOs, requiring them to provide detailed information about their activities and funding sources. In addition, a new fund would be created to manage international cooperation resources "from other governments, international organisations, cooperating sources and public and private institutions, whether national or foreign." The bill also enables the suspension, banning and closure of organisations that directly or indirectly promote "unilateral coercive measures" on Venezuela.
Over 500 national and international civil society organisations signed a statement rejecting the bill, which they said would have a devastating effect on vulnerable populations in Venezuela. The groups warned that this re-interpretation of "international cooperation" could be used to further reduce civic space, restricting organisations' operations and funding.
On 8th June 2022, the Inter-American Commission on Human Rights (IACHR) urged Venezuela's legislature to refrain from approving the bill, arguing that its implementation would lead to arbitrary restrictions on the work of human rights organisations. The IACHR said that ambiguous language used in the bill could give rise to a subjective interpretation by the authorities and lead to arbitrary cancellations of organisations' legal status.
Human rights defenders prosecuted
ATENCIÓN | Rafael Lacava, Gobernador de Carabobo, demanda por "difamación" al Coord. Legal de PROVEA, Marino Alvarado, y al Padre Alfredo Infante Sj (@centrogumilla); tras exigir investigación hacia Lacava por presunta responsabilidad en denuncias de ejecuciones extrajudiciales. pic.twitter.com/5fG8sff4RN

— PROVEA (@_Provea) May 16, 2022
On 16th May 2022, human rights defenders Marino Alvarado and Alfredo Infante were notified of a criminal defamation lawsuit filed against them by the governor of Carabobo state, Rafael Lacava. The lawsuit refers to a report published earlier in 2022 by the organisations where the two defenders work, Provea and Gumilla Centre respectively, which exposed police violence in Carabobo. The report, "Lupa por la Vida," documented 132 cases of alleged extrajudicial executions by the Carabobo security forces which affected 221 victims in 2021. When presenting the report, Alvarado and Infante recommended an investigation into the chain of command responsible for these alleged human rights violations in Carabobo.
Expression
#ResumenEP | El acoso y hostigamiento de funcionarios e instituciones públicas a periodistas y personas defensoras de #DDHH continuó en el mes de mayo, el cual culminó con el cierre de dos emisoras de radio #6jun https://t.co/SU7hBy7doq

— Espacio Público 🗣️ (@espaciopublico) June 6, 2022
On 5th May 2022, a member of ruling party PSUV physically advanced on journalist Leonor Argüelles as she filmed an intervention at a public debate. The incident took place during a discussion in the Maracaibo Municipal Chamber on a local award for communicators. Councillor José Sierra advanced on Argüelles after she presented her views, yelling at her to be quiet. City Council officials reacted and prevented Sierra from physically assaulting Argüelles. The incident led the Chamber to suspend the public debate.
On 20th May 2022, radio station Topacio 101.9 FM, based in Cruz Peredes, Barinas state, was closed down by the National Telecommunications Commission (Conatel). The radio broadcaster was the only media outlet in Cruz Paredes, and reportedly was often the only communication and entertainment alternative for local residents because of telecom failures in the area. According to civil society organisation Espacio Público, residents sometimes relied on the station to send messages to family members in other municipalities. Conatel agents also attempted to confiscate the station's equipment but the raid was suspended as residents protested the station's closure.
La Policía Nacional Bolivariana detuvo a un ciudadano en el estado #Apure por publicar un video en la red TikTok en el que criticaba a funcionarios de ese organismo mientras revisaban a una mujer que iba por la calle con un coche #23jun https://t.co/NGd3BcmbPq

— Espacio Público 🗣️ (@espaciopublico) June 23, 2022
In June 2022, two people were detained by the security forces after criticising them over social media. On 4th June 2022, Yohn Alejandro Noguera was arrested at his home in Aragua de Barcelona, Anzoátegui, after publishing messages on WhatsApp questioning the actions of the municipality and security forces. He had said on the messaging system's Status that the National Bolivarian Guard was closing down local businesses. Noguera was charged with inciting hatred, after being accused of "vilifying and insulting" the security forces and State institutions. In a separate incident, on 22nd June 2022 Luis Colina was detained in Apure for publishing a video on TikTok criticising the police. He was also accused of inciting hatred and had his mobile phone seized.
In another incident, on 11th June 2022 lawyer and activist María Oropeza was detained and threatened after recording a video of police officers in a scuffle in Guanare, Portuguesa state. An officer approached her and demanded that she hand over her mobile phone. When she refused, they seized the phone and took her to the offices of the Scientific, Criminal and Criminalistic Investigations Corps (Cicpc). Oropeza said officers threatened her and forced her to delete her recording of the incident before releasing her.