International community turns a blind eye as Saudi Arabia increases oppression of HRDs and civil society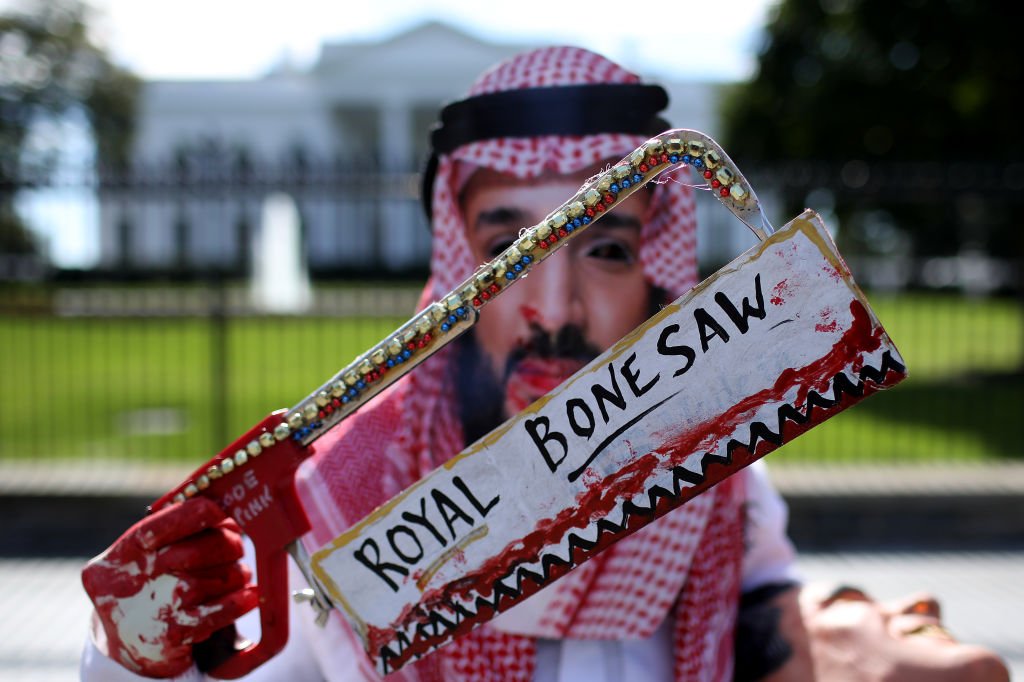 Expression
On 7th December 2022, the BBC reported that UK Foreign Office minister David Rutley had been accused of making a "spineless" U-turn after telling MPs that Saudi Arabia had "clearly" tortured a man on death row. Days later, Rutley requested that the parliamentary record be amended on the basis that he "spoke in error" when describing the treatment of Hussein Abo Al-Kheir. Specifically, he asked for the record to be corrected to say that in Mr Al-Kheir's case "torture has been alleged". The reference to Saudi Arabia's treatment being "abhorrent" was withdrawn entirely. Commenting on the minister's significant backtracking, Director of Reprieve Maya Foa stated:
"At the very least, going back on the minister's principled declaration looks spineless. At worst, it raises extremely troubling questions about Saudi influence at the highest levels of UK government."
In another concerning sign that governments are increasingly in thrall to Saudi Arabia despite its extremely poor human rights record, on 21st November 2022, Human Rights Watch accused the US of failing to seek justice for the murder of Jamal Khashoggi. The human rights organisation criticised the US State Department's position that Saudi Prime Minister Mohammed bin Salman cannot be sued while head of government.
On 17th November 2022, the State Department filed a statement of interest that "recognizes and allows the immunity of Prime Minister Mohammed bin Salman as a sitting head of government of a foreign state." The statement was submitted in acivil case filed in October 2020 by both Hatice Cengiz, Khashoggi's fiancée, and Democracy for the Arab World Now (DAWN), against bin Salman and more than 20 other alleged co-conspirators, seeking to hold them liable for Khashoggi's murder.
This runs entirely contrary to President Biden's pledge during his election campaign that he would make Saudi Arabia a "pariah". Furthermore, according to Human Rights Watch, President Biden's trip to Saudi Arabia in July 2022, where he fist bumped bin Salman, was followed by an increase in serious violationsof human rights by Saudi authorities. On 9th June 2022, over a dozen human rights organisations called on President Biden to set firm preconditions for his meeting with Crown Prince Mohammed bin Salman, including the immediate release of political prisoners, lifting arbitrary travel bans on human rights defenders, and ending the practice of unlawful surveillance and state hostage-taking.
Almost 40 NGOs expressed their disappointment about the trip in a joint action led by the Gulf Centre for Human Rights (GCHR). They wrote;
"Human rights were not adequately addressed during his trip, neither publicly nor from behind the scenes, according to trusted local sources. President Biden went to the region and returned empty-handed in terms of securing the freedom of human rights defenders and other prisoners of conscience."
The letter noted that several women human rights defenders received decade-long sentences right after Biden's trip, including a 34-year prison sentence handed down on 9th August to Saudi woman human rights defender Salma Al-Shehab and a 45-year sentence handed to Nourah bint Saeed Al-Qahtani for their online activities.
On 14th November 2022, 12 organisations sent a joint letter to the US Congress, calling for a re-evaluation and recalibration of US-Saudi relations. They urged Congress to "reset the fundamentals of the US-Saudi relationship by rolling back military support to the Saudi government, protecting Saudi dissidents and accelerating a renewable-energy transition that will make the US and global economy less dependent on both climate crisis-inducing fossil fuels and the political whims of oil-rich despots."
On 9th November 2022, UN Special Rapporteur on human rights defenders Mary Lawlor issued a statement expressing her increasing concern for the health and life of Mohammad Al-Qahtani, a founding member of the Saudi Civil and Political Rights Association. He was sentenced to a decade in prison in 2013 for allegedly providing false information to outside sources, including UN human rights mechanisms. Lawlor expressed her concerns at reports that his family has lost communication with Mohammad Al-Qahtani since 23rd October 2022, after filing a complaint about attacks on him by other inmates. Al-Qahtani has repeatedly protested against ill treatment at Al-Ha'ir Reformatory Prison in the capital, Riyadh, where he is serving his sentence.
Lawlor's concerns are echoedby GCHR who called on all relevant United Nations Special Rapporteurs and governments with influence in the Kingdom to take action to ensure that the Saudi authorities inform his family of his current whereabouts, and release him immediately and unconditionally.