Intelligence agency coordinated with energy companies to spy on groups engaged in peaceful advocacy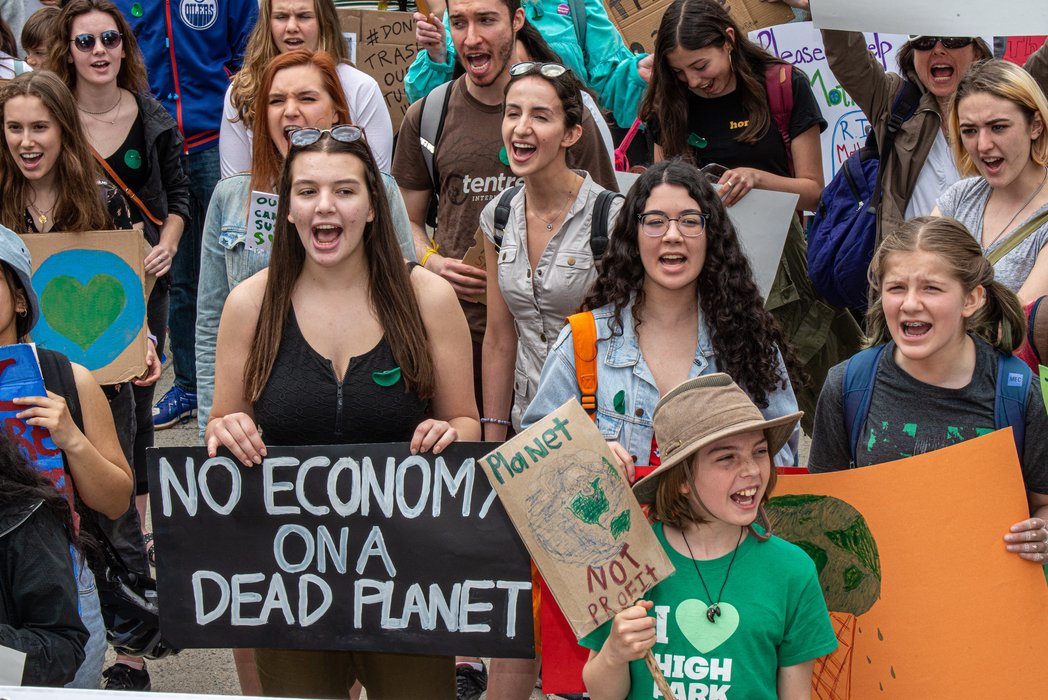 Today, we are releasing a trove of heavily-redacted documents that suggest CSIS kept tabs on community groups and protestors opposed to the Enbridge Gateway Pipeline project.

The Protest Papers are live! Read them here: https://t.co/FR1M9mSPnb #cdnpoli #protestpapers #spying

— BC Civil Liberties (@bccla) July 8, 2019
Association
In early July 2019, the B.C. Civil Liberties Association (BCCLA) released a trove of documents, known as the Protest Papers, indicating that Canada's intelligence apparatus coordinated with energy companies to spy on several groups engaged in peaceful advocacy and protest. According to the BCCLA, the Protest Papers "suggest the spy agency illegally spied on the peaceful protest and organizing activities of Indigenous groups and environmentalists who were opposed to the Enbridge Northern Gateway pipeline project". Describing the intelligence agency's behavior as "a shocking betrayal" of people's trust in their government, the spokeswoman for environmental non-profit Dogwood BC said, "Our tax dollars are being used to spy on Canadians to benefit the fossil fuel industry." The documents were obtained by BCCLA through a court order in connection with a complaint filed in 2014 against the Canadian Security Intelligence Service (CSIS) and the Royal Canadian Mounted Police (RCMP). 
The CSIS spokesperson stated that the Security Intelligence Review Committee (SIRC) dismissed the original complaint in 2017, finding that CSIS had not acted outside of its mandate. BCCLA is challenging this dismissal in court. "These findings show that the issue at hand is bigger than this one case. This is about government accountability, and about our right to question those in power," the BCCLA said.
In another development, on the 6th June 2019, in Quebec, CSO ENvironnement JEUnesse filed a class action lawsuit on behalf of the province's youth saying they are "being deprived of a right to a healthy environment and will suffer the effects of global warming more than older generations". The CSO joins dozens of youth movements using strategic litigation to demand action on climate from their governments.
Peaceful assembly
In the period covered by this update, several protests have taken place in defense of environmental causes, LGBTQ and religious rights, and in solidarity with Hong Kong demonstrations:

Environmental protests across Canada

Opponents of the Kinder Morgan pipeline expansion protest in kayaks https://t.co/3HjTIWr6md #TransMountain #StopPipelines

— Sierra Club (@SierraClub) July 16, 2018
Canada's Climate Strikes chapter registered over 95 demonstrations on the 3rd May 2019, with young people demanding commitments from the Canadian government to climate justice and action.

In the weeks before the national government was set to decide whether to expand the Trans Mountain pipeline project, students, indigenous communities and other activists held events and demonstrations to highlight the environmental emergency and to speak out against the pipeline. As previously reported by the Monitor, the expansion of the Kinder Morgan pipeline project has been an ongoing battle for environmental defenders and First Nations in Canada for years. In Vancouver on 9th June 2019, about 500 people participated in a rally that was organized by at least six environmental groups, including Coast Protectors and the Wilderness Committee. On 18th June 2019 the government decided for the expansion of the pipeline project and several groups have vowed to continue to protest against its completion.

On 11th July 2019, several Ontario teachers held a silent protest on behalf of a local community affected by contaminated drinking water during an event organised by the Canadian Teachers' Federation, where Prime Minster Justin Trudeau was speaking. According to media reports, "about eight teachers held up pages with the letters that spelled out the name" Attawapiskat, a First Nation community whose drinking water has been found to contain dangerous levels of chemical contamination. Trudeau did not acknowledge the protest and it was unclear whether he was aware of the demonstrators.
Solidarity with Hong Kong protests
Show of Solidarity: At least 200 people are outside the Chinese Consulate in support of Hong Kongers and against the proposed law that would allow HK to extradite to Mainland China. Echoes of covering the umbrella movement when I lived in HK @CTVVancouver pic.twitter.com/SEOvYn20Uy

— David Molko (@molkoreports) June 9, 2019
On 9th June 2019, hundreds of people gathered outside of China's embassy in Vancouver in solidarity with the massive protests taking place in Hong Kong. On the 17th August 2019, several Hong Kong solidarity rallies were met with counter-protests by pro-Beijing demonstrators, resulting in clashes and police intervention. In Toronto, pro-Beijing protesters blocked a Hong Kong solidarity march. While brief clashes were reported, the Toronto police has stated that no one was physically injured. In Calgary, the police intervened when "shouting and shoving" began between demonstrators on rival groups. In Vancouver, pro-Hong Kong and pro-China demonstrators faced off for two days in a row, on the 17th and 18th August 2019. On the 18th, the police had to escort worshippers out of a church where a prayer meeting for Hong Kong was being held. Some 80 people found the building surrounded by pro-China protesters when trying to leave - one person attending the service commented: "They were obviously here trying to intimidate us (...) This is bullying and intimidation. It tramples on freedom of religion, freedom of religious assembly, freedom of expression. In the future, are we going to organise any more public prayer meetings for Hong Kong, if this is what's going to happen?"
Violent incidents at local Pride
On 16th June 2019, several incidents of violence ocurred during a peaceful Pride event in Hamilton, a city in the province of Ontario, when a group of 'organized protestors led by religious leaders from the United States and Canada' allegedly attacked people participating in the Pride. According to media sources, the group of protesters was initially prevented from disrupting the event by Pride participants, but eventually the two sides clashed with reports of "punching, grabbing and choking" from both sides. The police, who were reportedly late to intervene, said there were no serious injuries and no arrests had been made. Member of Parliament Randy Boissonnault, Prime Minister Justin Trudeau's special adviser on LGBTQ issues, condemned the incident as "distressing and unacceptable" in a tweet.
Contentious 'Bill 8' sparks LGBTQ protests
Today, people came in droves to the Alberta Legislature grounds to rally against the proposed #BillH8. Bill 8, of passed will threaten to harm students in GSA/QSA's in Alberta schools.#KillBillH8 @abndpcaucus pic.twitter.com/Q6lbqQz0JA

— Shania Christensen (@NDPShania) June 20, 2019
In the province of Alberta, a bill that would remove protections for students in student-led gay-straight alliances (GSA) sparked protests in multiple cities. Critics argue that the proposed Bill 8 makes changes to the Education Act that fail to include provisions which make it illegal for teachers to tell a parent if their child has joined a GSA. In Edmonton, on 19th June 2019, hundreds of people gathered outside of the legislature to voice their disapproval of the bill. "These kids have a voice. They don't have a vote," one protestor said. In Calgary, demonstrators met near City Hall on 22nd July 2019 to stage a drag show and rally against Bill 8. After a 40-hour debate, on 5th July 2019, the Alberta legislature passed the controversial bill.
Activists protest Quebec's ban on public employees wearing religious symbols
A recently passed bill that bans government workers in Quebec from wearing religious symbols and clothing continued to be met with protest and challenged legally. Protests have been taking place since May 2019, as previously reported on the Monitor. In June 2019, activists organised a hunger strike outside the Premier of Quebec's office in Montreal, and the online petition "Hands Off My Hijab" collected about 33,000 signatures against the new law. Within hours of the law coming into effect, the National Council of Canadian Muslims and the Canadian Civil Liberties Association (CCLA) filed a motion at the Supreme Court challenging its constitutionality. Proponents argue that Bill 21 promotes the state's duty of religious neutrality and protects 'freedom of consciousness'. Civil rights advocates, however, say the law, which would also require citizens receiving public services to uncover their faces for identification or security reasons, will disproportionately impact Muslims who wear the hijab or niqab, Jews who wear the kippah and Sikhs who wear turbans. CCLA also argues that the bill constraints people's right to express their religious beliefs.
Expression
After four years of legal challenges in a case to keep a journalist's sources confidential, Vice Media agreed, on 4th July 2019, to hand over background materials of jounalist Ben Makuch to the police. The Royal Canadian Mounted Police had sought the materials since 2015 as part of an anti-terror investigation. In 2018, a coalition of 19 media and civil liberties organisations opposed the original court ruling against Makuch, which ordered him to hand over all communications with his source. At the time, Margaux Ewen, Reporters Without Borders director for North America, said:
"If the appeal court's ruling is allowed to stand, it will be easier for Canadian police to obtain notes and recordings from journalists, which is why we have chosen to intervene in this Supreme Court case. As one of the world's strongest democracies, Canada must set a positive example of protecting journalists' sources, not a negative one, by ensuring that journalists operate without government interference in their reporting."
In the final appeal in April 2019, Vice Media argued that the original ruling against Makuch was no longer valid because the subject of the police investigation, Farah Shirdon, had been killed in an airstrike in 2015. But an Ontario Superior Court judge dismissed their application, arguing that RCMP had not received enough evidence to confirm his death. "Throughout this four-year saga, the RCMP has treated me as a criminal rather than as a journalist," Makuch said on Twitter. "This unfair treatment at their hands has been deeply troubling for me personally, and should be for all journalists in Canada."
Anti-abortion film sparks protests and debate on freedom of expression

Pro-choice activists gathered outside of movie theatres to condemn the release of the anti-abortion movie Unplanned. According to media sources, "a handful of pro-choice protestors wearing Handmaid's Tale costumes" stood outside of a movie theatre in Edmonton, Alberta province, showing the film about a former Planned Parenthood employee who becomes an anti-abortion advocate.
Cineplex, a company screening the film in 14 theatres, issued a statement defending its decision to show the movie based on freedom of expression. The statement was criticised by the Abortion Rights Coalition of Canada, saying the movie theatres have "made a decision based on money, not freedom of speech" by choosing to screen the film.