Indian authorities continue to stifle dissent and persecute activists despite pandemic surge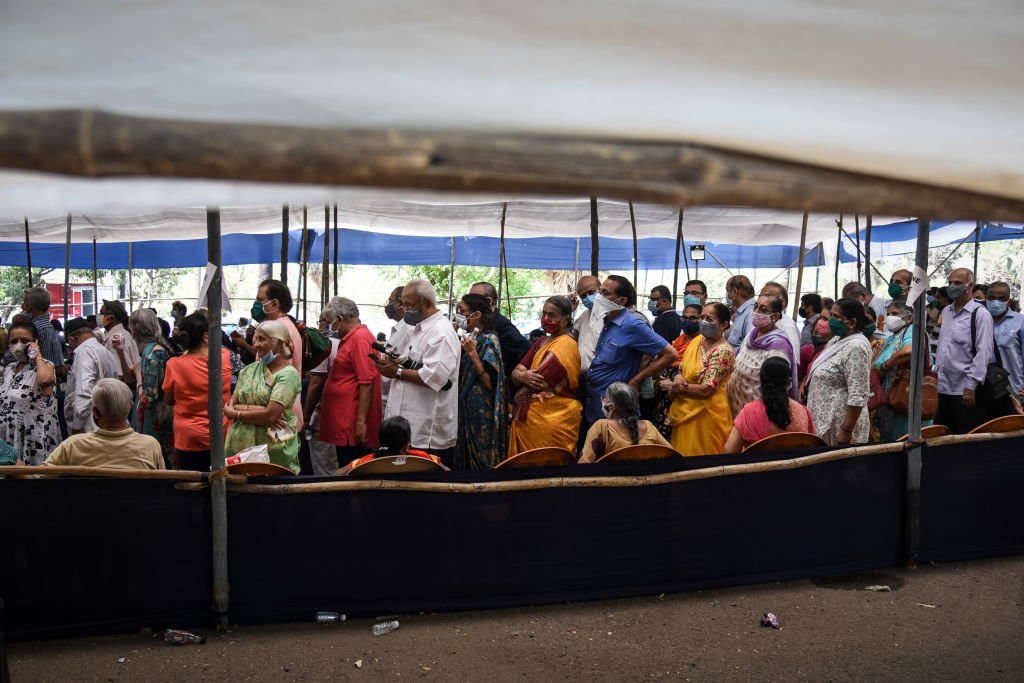 Indian has been battered by a severe COVID-19 second wave. On 3rd May 2021, India reported more than 300,000 new coronavirus cases for a 12th straight day to take its overall caseload to just shy of 20 million. India's total infections stand at 19.93 million, while total fatalities rose to 218,959 according to health ministry data. Hospitals have run out of beds and states have run out of oxygen cylinders, Remdesivir, ventilators and vaccines.
The pandemic has also had a devasting impact on workers, children and other groups. In Mumbai, the capital city of Maharashtra, 40 civil society organisations wrote to Chief Minister Uddhav Thackeray on 7th April 2021, seeking that restrictions be implemented only as required to avoid an economic crisis affecting migrant labourers and others. The organisations also called for a 24-hour helpline to be set up. On housing, the groups suggested that rent moratoriums be reapplied while government-run shelters should be provided to workers, the homeless and the poor.
The Housing and Land Rights Network (HLRN), in its letter to the National Commission for Protection of Child Rights (NCPCR) on 14th April, urged the Commission to protect the rights of homeless children during the pandemic. In its letter, HLRN also brought attention to the adverse effects that school closures and the shift to online education has had on the already exacerbated homeless children situation, saying that in the absence of access to smart devices and the internet, the overwhelming majority of homeless children have lost access to education for the last academic year and continue to be deprived of their fundamental right to education.
More than 100 individuals and groups including academia, social activists, educationists and the teachers' union, wrote to the Union Finance Minister Nirmala Sitharaman on 21st March around the reduction in the allocation for education in the Union Budget 2021-22. The letter was sent by The Right To Education (RTE) Forum, endorsed by Wada Na Todo Abhiyan, National Coalition for Education (NCE) India, Oxfam India, Save the Children India and the Center for Social Equity.
As the coronavirus pandemic rages in India, claiming thousands of lives, the authorities have continued to stifle civic freedoms. The authorities are formulating a new policy to regulate civil society that has raised concerns. Activists and critics continue to be persecuted and silenced with the use of restrictive laws. New internet regulations imposed in February 2021 allow greater governmental control over online content. Twitter and Facebook have been forced to take down or block political content critical of the government. Farmers are continuing their protests against new laws.
In April 2021, members of the foreign affairs committee of the European Parliament "expressed concern over the deteriorating human rights situation in India, echoing comments by the UN High Commissioner for Human Rights and several UN Special Rapporteurs". The concerns were about the "lack of safe working environment" for human rights defenders and journalists. It also mentioned the closure of Amnesty International's India offices over the alleged violation of the Foreign Contribution Regulation Act (FCRA), which the report pointed out was a law that three UN Special rapporteurs "have asked to be amended".
Association
New policy to regulate civil society raises concern
A NITI Aayog group is working on a national policy to regulate civil society organisations following directions from the Prime Minister's Office.https://t.co/jzQirnifzJ

— The Indian Express (@IndianExpress) March 24, 2021
There are concerns that a new national policy may further restrict civil society. While rising COVID-19 cases in Maharashtra were grabbing national headlines in March 2021, the Prime Minister's Office instructed the Niti Aayog, the premier policy 'think tank' of the government, to formulate a national policy to regulate civil society organisations to ensure 'a healthy partnership' between the government and CSOs.
Acting on these orders, the Niti Aayog is currently revising recommendations on a 2007 National Policy on the Voluntary Sector which includes the proposition of "an independent, national level, self-regulatory agency for the voluntary sector" — while also explicitly articulating the need "to bolster public confidence in the voluntary sector by opening it up to greater public scrutiny".
Civil society have come under increasing restrictions under the Modi government. The BJP government has used the draconian Foreign Contribution (Regulation) Amendment 2020 (FCRA) to stop foreign funding and investigate organisations that are critical of the government, as part of its ongoing hostility towards human rights groups. As previously reported, in September 2020, new amendments were adopted which impose further arbitrary and extraordinary obstacles on the capacity of human rights defenders and other civil society actors to carry out their important work.
Detention, threats or attacks against activists and critics
The crackdown on activists and their continued persecution have persisted during the pandemic. Some have been in pre-trial detention for nearly three years.
A second report contains further proof that the case against the Bhima Koregaon 16 was concocted by the state.

Release them immediately!

"There Is No Case. Release the Bhima Koregaon 16 and Compensate Them" by @jigneshmevani80 and @meenakandasamy.https://t.co/jMOWGwtWoi

— The POLIS PROJECT (@project_polis) April 22, 2021
A group 16 activists, lawyers and academics who have been arrested on alleged charges of 'Maoist' links in relation to the Bhima Koregaon violence case, continue to be persecuted. 15 remain in prison despite risks due to the pandemic, under the repressive Unlawful Activities (Prevention) Act (UAPA). Some of them have been detained since June 2018. They include Sudha Bhardwaj, Vernon Gonsalves, Gautam Navlakha, Arun Ferreira, Sudhir Dhawale, Rona Wilson, Shoma Sen, Anand Teltumbde, Mahesh Raut, Surendra Gadling, Hany Babu, Sagar Ghogare, Ramesh Gaichor, Jyoti Jagtap and Father Stan Swamy. Their bail applications have systematically been rejected. 81-year-old activist Varavara Rao was finally granted conditional bail in February 2021. He had been detained since August 2018.
Concerns continue to be highlighted on the evidence being used to prosecute the 16 activists. Two detailed reports released by Arsenal, a US-based independent digital forensics firm, found that ten files were placed remotely into detained activist Rona Wilson's hard-disk. These files were in a separate folder which Rona Wilson himself had never created, opened, modified or viewed. A second report released on 21st April 2021, by Arsenal contains more damning evidence of how the intrusion took place and shows that 22 more files were planted. Their latest report includes data showing the hacker-attacker typing commands to deliver documents to a hidden folder on Rona Wilson's computer.
Dalit labour activist Nodeep Kaur was released from prison on 26th February 2021, after she was granted bail by the Punjab and Haryana High Court. As previously documented, she was arrested on 12th January 2021 for her involvement with a union fighting over unpaid dues, exploitation of women workers and harassment of workers.
In Modi's India, comedians can now be jailed for 'intent' to tell a joke – as Munawar Faruqi found out https://t.co/CgI0eGjEUo

— SCMP News (@SCMPNews) March 7, 2021
A Muslim comedian, Munawar Faruqui, spent 38 days in jail in Madhya Pradesh after a Hindu nationalist and the son of Indore's mayor accused him of 'intending' to outrage religious sentiments. The comedian was eventually granted bail on 28th February 2021 following a Supreme Court intervention, but not before the Madhya Pradesh high court rejected three bail applications by the comedian saying, "such people should not be spared". The 30-year-old Faruqui was arrested on 1st January 2021, just before he was about to start his performance at a cafe in the popular 56 Dukan locality of Indore.
The People's Union for Democratic Rights strongly condemned his incarceration and said this case is "symbolic of the flagrant disregard for fundamental freedoms and the failure of the judiciary in upholding these freedoms". They further noted that the denial of bail on the grounds that it may cause 'law and order' problems calls into serious question the role of the police and the judiciary in pandering to the Hindu vigilante groups who have been active on social media and otherwise targeting journalists and comedians. 
RTI activist Sarbeswar Behuria suffered serious injuries after miscreants hurled bombs at him in Odisha's Jajpur district on Saturday night: Police. (PTI) pic.twitter.com/yJ7Tmor9zG

— Janta Ka Reporter (@JantaKaReporter) March 28, 2021
In March 2021, a Right-to-Information (RTI) activist suffered serious injuries after two unknown persons on motorbikes hurled bombs at him while he was driving home in Odisha's Jajpur district. Sarbeswar Behuria was admitted to Dharmasala CHC for treatment after the attack near Imam Nagar, but was later moved to SCB College and Hospital in Cuttack as his condition deteriorated. Prior to the attack, Sarbeswar Behuria had filed a complaint that a road embankment had been blown up at the instance of a politician, Pranab Balabantra and an engineer to suppress the construction of an irrigation embankment. In another case, in the same month, in Kendrapara, RTI activist Amitabh Chand was threatened after exposing a case where fake caste certificates were being used to secure government jobs.
To date, more than 450 attacks on citizens who used the RTI Act have been reported in the media – at least 89 of whom were killed, according to the Commonwealth Human Rights Initiative (CHRI), a prominent NGO in New Delhi.
Expression
New regulations to control the internet
India's digital rules trigger fears of curbs on free speech, media freedom https://t.co/kBRvATPXtk

— 9DASHLINE (@9DashLine) March 18, 2021
On 25th February 2021, the Indian government announced new regulations under the Information Technology Act targeting internet intermediaries, including social media services, digital news services and curated video streaming sites. The government says the rules are aimed at curbing misuse of social media, including the spread of "fake news." The rules allow greater governmental control over online content, threaten to weaken encryption and would seriously undermine rights to privacy and freedom of expression online.
The rules impose a three-tier regulatory mechanism, requiring a grievance officer to resolve complaints and a government panel to have broad oversight. The most senior government official in the Information and Broadcasting Ministry will also have emergency powers to order that content be blocked.
Media representatives fear such oversight could lead to censorship of content seen as critical of Prime Minister Narendra Modi's Hindu nationalist government. Three digital news outlets have already filed legal challenges to the new regulations.
Apar Gupta, executive director of the Internet Freedom Foundation, told DW that "these rules are a clear illustration of a desire of the government to control the online conversation. And this is coming at the cost of increasing political control, chilling our voices online and hurting individual privacy."
Authorities forcing social media outlets to take down or block critical content
On Centre's request, Twitter takes down 52 tweets criticising India's handling of pandemic: Reporthttps://t.co/WD0WfmjIgy

— scroll.in (@scroll_in) April 24, 2021
Critics of India's political leadership say that Prime Minister Narendra Modi is using the premise of misinformation to overreach and suppress criticism of the administration's handling of the pandemic. In late April 2021 it was reported that Twitter and Facebook had taken down or blocked political content critical of the Indian government.
Facebook confirmed that it temporarily blocked posts with a #ResignModi hashtag in India, but it later said it was a mistake because of content associated with the hashtag that violated its policies. Facebook has since restored access to the hashtag. Facebook declined to comment on how many or what takedown requests it has received from the Indian government in recent weeks.
Twitter acknowledged that the Indian government asked it to take down tweets recently. Complying with the request, Twitter has taken down 52 tweets, most of which were critical of India's handling of the second wave of the coronavirus pandemic.The tweets, which are no longer accessible in India, include those posted by Congress MP Revanth Reddy, West Bengal minister Moloy Ghatak, actor Vineet Kumar Singh and filmmakers Vinod Kapri and Avinash Das.
Human Rights Watch had previously reported in March 2021 that the Ministry of Electronics and Information Technology had directed Twitter in several separate orders to shut down over 1,000 accounts under section 69A of the Information Technology Act, claiming they were spreading misinformation on farmers' protests. Twitter initially complied but then said that it would not take action on accounts belonging to news media entities, journalists, activists and politicians, posting that: "To do so, we believe, would violate their fundamental right to free expression under Indian law."
Twitter's decision to shut down some, but not all, accounts ordered by the Indian authorities has drawn criticism from the government, saying it was disappointed with the company's response. The government also sent Twitter a notice of non-compliance, threatening to punish its India-based employees with fines and jail terms, in accordance with Indian law. YouTube, which is owned by Google, took down two songs about the farmers' protests.
Journalists in Indian-administered Jammu and Kashmir facing investigation
According to the Committee to Protect Journalists, on 30th January 2021 police in Indian-administered Jammu and Kashmir opened criminal investigations into of journalists Yashraj Sharma, Mir Junaid, and Sajad Gul. Sharma, a reporter at The Kashmirwalla news website, and Junaid, a reporter at The Kashmiriyat news website are being investigated for alleged incitement. On 12th February 2021, Jammu and Kashmir police opened an investigation into Gul, a freelance journalist who contributes to The Kashmirwalla, for allegedly taking part in an illegal demonstration against home demolitions
The investigation into Sharma and Junaid concerns reports they published in The Kashmirwalla and The Kashmiriyat, which each quoted the chairperson of a school in the southern Kashmiri city of Shopian, who said Indian Army authorities had pressured the school to celebrate Republic Day, according to Shah and Shibli. The investigation is based on a complaint filed to police by an unnamed army official, who accused Sharma and Junaid of spreading "fake news," which poses "serious concerns for security of [the] region as they can cause riots & create problems for law & order situation for public & armed forces".
The investigation into Gul stems from an article he published on 9 February, in which residents of Hajin, a town in Bandipora district, in north Kashmir, alleged that local government official Ghulam Mohammad Bhat had threatened them and forcefully demolished their homes, Gul told CPJ.
Gul said he believed the local authorities filed the complaint opening the investigation on Bhat's instruction. The complaint alleges that Gul took part in an illegal demonstration opposing the demolitions on 10th February 2021, where he allegedly threw stones and shouted slogans, according to the journalist. Police are investigating Gul for violating Sections 147 (rioting), 447 (criminal trespass), and 353 (assault or criminal force to deter public servant from discharge of his duty) of the Indian Penal Code, according to the journalist and The Kashmirwalla.
Peaceful Assembly
Farmer protests continue against legislation
Won't end protest against farm laws: BKU leader Naresh Tikait https://t.co/MkRcECW2gp

— Hindustan Times (@HindustanTimes) April 17, 2021
While India battles soaring COVID-19 infections, on the outskirts of New Delhi thousands of farmers still occupy camps where they are keeping up a months-long sit-in protest against government legislation that they say harms them.
Underlining the organised nature of the movement as it tries to force Prime Minister Narendra Modi to revoke reforms aimed at making agriculture more efficient, farmers are being ferried to and from villages in order to harvest this year's wheat crop.
As previously documented, in November 2020 tens of thousands of farmers organised protests in the capital New Delhi against three farm laws which came into force in September 2020. The government says the laws will unshackle farmers from having to sell their produce only at regulated wholesale markets. However, farmers are demanding the government withdraw the laws that they fear will eventually dismantle regulated markets and stop the government buying rice and wheat at guaranteed prices.
As COVID-19 cases spiralled, Agriculture & Farmers Welfare Minister Narendra Singh Tomar asked farmers to call off their campaign to prevent outbreaks of the coronavirus at protest sites. But farmers say they will not budge until the government concedes to their demands. Volunteers at the camps have started distributing face masks and spraying disinfectant, and hand-washing stations and hand sanitiser dispensers have been installed.
TV channels sympathetic to the government have now started blaming the horrific state of affairs in the city on "farmers blocking oxygen trucks coming into the city." On the contrary, the farmer groups have been reaching out to migrant workers who are fleeing the city fearing an impending lockdown — they are hosting meals for them at departure points and bus terminals.