Independent Fact-Finding Mission a welcome step, but violations against HRDs, journalists continue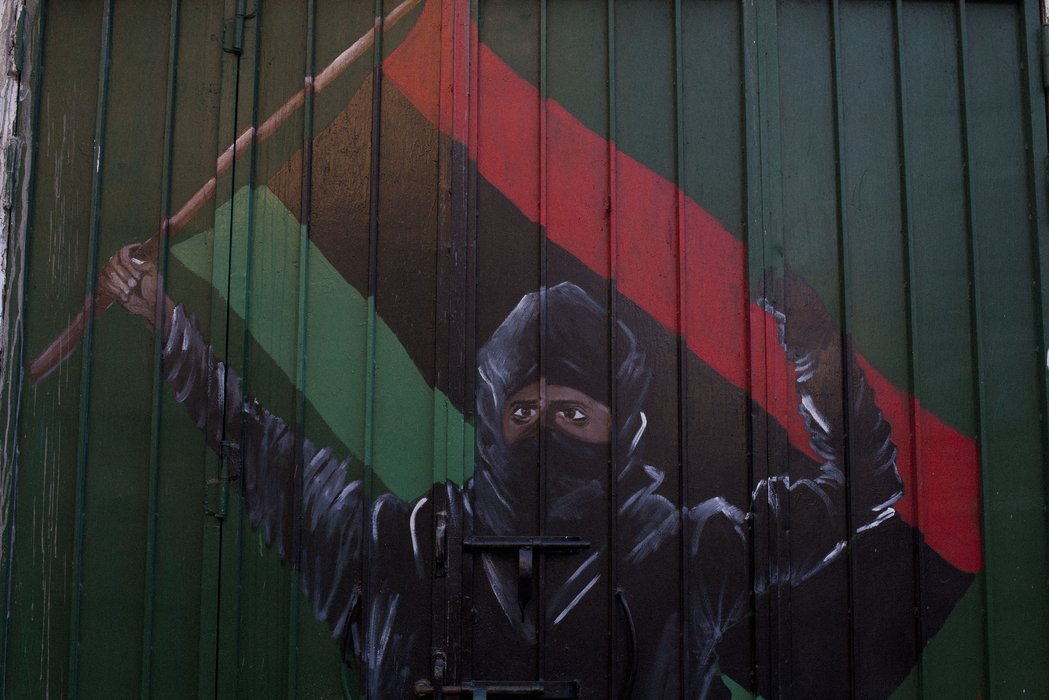 Association
Libya was among the 47 countries presenting a Voluntary National Review on Sustainable Development during the High Level Political Forum 2020 (HLPF 2020) process. The national report of Libya acknowledged the challenges facing the country, the most important being political instability. The report notes that key challenges ahead include: the political and fragile security situation, illegal immigration and the numbers of displaced persons, the nature of the Libyan economy in terms of being a rentier economy, and the weakness and lack of data, information and indicators. However, while the report notes the importance of various stakeholders, including civil society, the situation on the ground reflects a restricted enabling environment.
In this regard, the establishment of an Independent Fact-Finding Mission on 22nd June 2020 by the United Nations Human Rights Council (UNHRC) to investigate violations and abuses of human rights is a positive step. The Mission will cover violations by all parties since the beginning of 2016, with an aim to prevent further deterioration of the human rights situation and to ensure accountability. The Independent Fact-Finding Mission on Libya will provide an oral update at the 45th Human Rights Council session (September 2020) and present a final written report at the 46th session (March 2021).
Cairo Institute for Human Rights Studies welcomed the mission and notes that:
"The escalation in fighting in Libya has led to a 113% increase in civilian deaths between the last quarter of 2019 and the first quarter of 2020, with reports of enforced disappearances, torture of detainees, use of child soldiers, summary executions, bombing of civilian homes, use of improvised explosive devices, and unlawful killings, including the recent discovery of eight mass graves in Tarhuna."
Amnesty International and Human Rights Watch (HRW) welcomed the fact-finding mission.
"While the fact-finding mission could have had a stronger mandate and come sooner, today's vote sends a clear signal to all perpetrators of crimes under international law in Libya that impunity is no longer an option....We call on all parties to the conflict and their allies to fully cooperate with the fact-finding mission's investigation team and help facilitate their work with a view to bringing all those responsible for these violations to justice."- Heba Morayef, MENA Regional Director at Amnesty International.
يرحب مركز القاهرة بقرار #الأمم_المتحدة بإنشاء بعثة تقصي حقائق في #ليبيا كخطوة لإنهاء دائرة العنف التي مزقت البلاد. pic.twitter.com/M31p8jcK1V

— CIHRS (@CIHRS_Alerts) June 22, 2020
Expression
On 29th July 2020 a joint statement issued by 28 media and human rights organisations condemned the practice of security forces searching citizens' personal devices without permission. They noted that this scrutiny is almost a systematic and organised action by security authorities, especially when they are suspicious of the person being inspected. This practice is particularly used on those interacting with public affairs, including activists, lawyers, human rights defenders, media professionals, bloggers, and even immigrants and asylum seekers. They stated that:
"21 cases of such violations between 2019 and 2020 happened to human rights defenders, media professionals' bloggers, migrants and citizens in different cities like Tripoli, Benghazi, Marj, Misrata, Hoon, Sirte and other cities."
In addition, a briefing prepared by the CIHRS and Libya platform documents violations which took place during the first half of 2020 against human rights defenders, including journalists, members of civil society organisations (CSOs), bloggers, activists and members of the judiciary. These groups regularly face smear campaigns, raids on their homes and workplaces, arbitrary arrests, enforced disappearances and interrogation and harassment at security checkpoints, in addition to threats of military prosecution under the Law on Combating Terrorism (2014). The briefing states:
"In January, two radio stations were attacked and set on fire in Sirte by a Salafist armed group affiliated with the LNA. The same month in Benghazi, a group of eight influential youth and political activists led a campaign calling for a ceasefire throughout Libya. They were subjected to a media smear campaign, and intelligence services detained three of them for three days. They were told that they are banned from travel."
Other cases documented include:
On 15th January 2020, a journalist from the National Libyan Channel was kidnapped and tortured by four gunmen with ties to the Special Deterrent Forces (SDF).

In April 2020, the premises of the Libyan Centre for Freedom of the Press (LCFP) and Radio Nass (a Libyan radio station led by youth activists) was raided by armed groups, allegedly to investigate why men and women both frequented the premises. The armed intruders beat an individual, damaged the radio station's equipment and looted the video surveillance records.

On 3rd April 2020, the Director of Garabulli Radio was forcibly disappeared in eastern Tripoli. He was reportedly released during the last week of May 2020.
#Libya: The rise of hate speech & de-humanising language in the media is a particularly persistent & worrying trend in Libya, threatening #journalists, #HRDs & the wider social fabric of the country.https://t.co/QvTfeNwOxq

— CIHRS (@CIHRS_Alerts) August 7, 2020
The Law on Combatting Terrorism [3/2014] has been criticised by civil society groups on various occasions for its vague provisions, and calls to amend the law made by civil society groups in response to arrests of people exercising their rights to free speech, assembly and association have gone unanswered. The latest case where this law was used to silent dissent is that of photojournalist and activist Ismail Bouzriba Al-Zoui who was sentenced to 15 years in prison by a military court during a "secret trial" in Benghazi in May 2020.
#Libya 🇱🇾 : #Photojournalist Ismail Al-Zoui sentenced to 15 years of #prison after unfair Trial
🔴#Counterterrorism legislation must not be used to silence dissenting #voices 👇👇https://t.co/mRF5IboZFd pic.twitter.com/LLGzXKIYNb

— Defender Center I CHRD I مركز مدافع (@defender_center) August 6, 2020
#بوابة_الوسط | منظمات حقوقية تدين سجن مصور صحفي في بنغازي 15 عاما https://t.co/lXq68LmKht

— بوابة الوسط (@alwasatnewsly) July 31, 2020
Civil society groups issued a statement recalling that the counterterrorism legislation must not be used to silence dissenting voices. As the statement notes, Ismail Al-Zoui was arrested in December 2018 by internal security services of the city of Ajdabiya and has been arbitrarily detained since then – for 20 months – in a military prison in Benghazi. The Libyan Centre for Freedom of the Press said in a statement that Al-Zoui was subject to an unfair trial as he was not allowed to contact his family or meet with his lawyer during his detention.
The Committee to Protect Journalists condemned Al-Zoui's imprisonment.
"Employing secret trials and prosecuting journalists in a military court controlled by a militia is unacceptable. This ridiculous sentence alone exposes the injustice of such a military regime. The Libyan National Army must immediately and unconditionally release Ismail Bouzriba Al-Zoui and allow journalists to live and work safely."- CPJ Middle East and North Africa Programme Coordinator Sherif Mansour.
Politician and women's rights defender still missing
In July 2019 Siham Sergiwa, a Libyan member of parliament, who was known for openly critisingthe Libyan National Army's offensive on Tripoli, was abducted by armed gunmen during a night-time raid on her home. A few hours before, Sergiwa appeared on television criticising the LNA leader's military campaign to seize Tripoli. Amnesty International called on the LNA to make her whereabouts known.
"Siham Sergiwa has not been heard from since the terrifying night she was taken away from her family. Her fate is a chilling reminder of the consequences of peaceful criticism in today's Libya... We are urging the LNA to put an end to the anguish of Siham Sergiwa's family and immediately reveal her fate and whereabouts. Abductions and enforced disappearances have become a chilling hallmark of the conflict in Libya, with civilians left at the mercy of militias and armed groups."- Diana Eltahawy, Amnesty International's Deputy Regional Director for the Middle East and North Africa.
#ليبيا - تمر اليوم 17 يوليوزالذكرى الأولى لاختفاء سهام #سيرقيوة التي تمّ اختطافها بشكلٍ عنيف من قبل مجموعةٍ مسلحة مجهولة من منزلها القاطن في منطقة #بوهديمة. لا يزال مصيرها مجهولاً. نؤكد على كشف مصير المختطفة قسرا وتوضيح ملابسات هذه الجريمة
التقرير : https://t.co/6NOubJ70u4 pic.twitter.com/L5ppJ5dW9o

— Defender Center I CHRD I مركز مدافع (@defender_center) July 17, 2020
Tackling fake news
As part of World Press Freedom Day on 4th May 2020, the Libyan Centre for Freedom of the Press, together with the German Embassy, launched "Falseo", an online platform to monitor hate speech and fake news in Libya. The monitor platform:
"combats rumours and false and misleading news in Libya, as well as focusing on the destructive role that hate speech and incitement to violence play in Libyan society, and it is the first platform of its kind in Libya based on an accurate scientific research methodology based on the principles of independent monitoring based on showing facts, to be a basic pillar of a free and open society (translated from Arabic)."
The platform published its results on violations for the first quarter of 2020 on "hate speech and fake news" in 15 Libyan media outlets. A total of 12,576 occupational breaches were detected between January and March 2020, with a rate of 71.7% for hate speech, and 28.3% for fake news.