Increasing number of arrests of protesters reported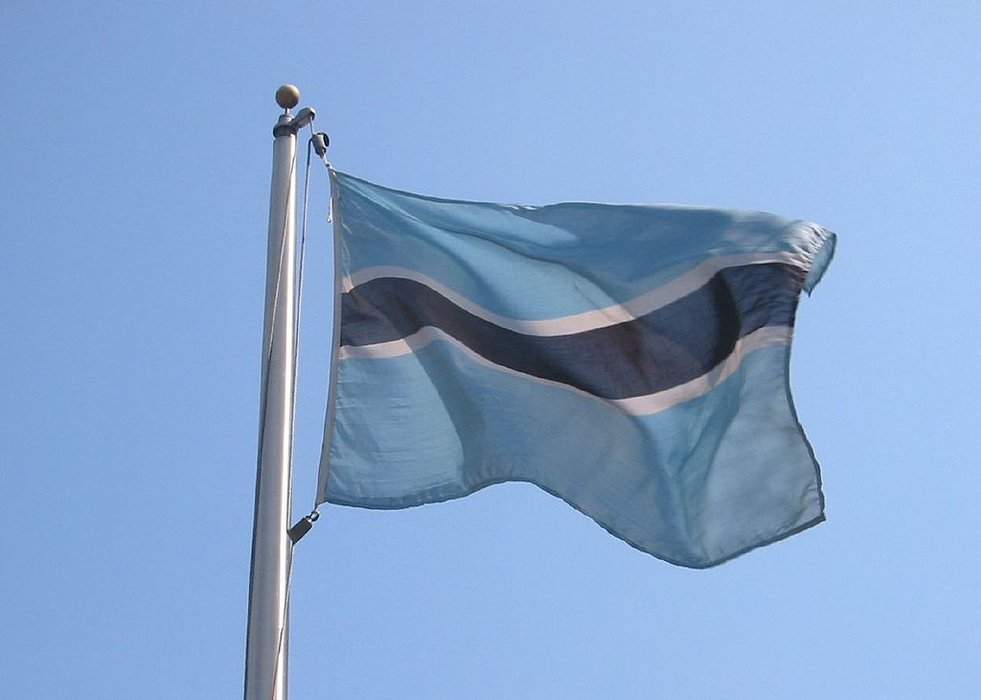 ... So this is democracy? In Botswana today, you raise a voice against corruption and misrule, you are arrested. Rev Thuso Tiego was arrested for matching, to see the president. His supporters assaulted and arrested. Journalists covering the arrest harassed by the police. pic.twitter.com/5B9MMXDjqk

— Pamela (@Pamela79282740) September 7, 2021
Peaceful Assembly
In September 2021, Botswana saw an increasing number of arrests of citizens who held peaceful demonstrations calling for, amongst other things, accountability from the government, condemning the declining socioeconomic status of citizens or exposing government corruption. On 7th September 2021, Reverend Thuso Tiego was arrested for allegedly violating Section 4(3) of the Public Order Act, after he held a demonstration with two other pastors calling for the resignation of President Mokgweetsi Masisi. Following the arrests, several members of the public made their way to the police station to demand his release, only to end up being arrested themselves. Reports also indicated that the supporters and journalists were allegedly beaten by the police. Citizens began circulating a petition on various social media platforms, calling on President Masisi to resign.
Opposition political parties also issued statements raising concerns about the increase in the arrests of citizens in the past few months for exercising their constitutional right to peaceful assembly.
Separately, in mid-September 2021, a group of artists was jailed after holding a peaceful demonstration calling for the resignation of the Minister of Youth Empowerment, Sport and Culture Development, Tumiso Rakgare. The reason for their arrests, as with many other peaceful demonstrations, was for protesting without a permit as required by the Public Order Act and breaching COVID-19 protocols.
For many years, human rights defenders and academics in the country have been exposing the flawed provisions of the Public Order Act in hindering the rights of citizens to exercise their right to peaceful assembly. For instance, in order to carry out public demonstrations in the country, citizens are required to obtain a permit from the police which usually proves to be difficult when the police abuse their discretion by either unjustifiably rejecting the request, or delaying the approval of the permit.
Expression
In April and May 2020, police in Botswana arrested local journalists Oratile Dikologang, Letsogile Barupi and Justice Motlhabani for publishing information on their Facebook news pages, Botswana People's Daily News and Botswana Trending News, related to COVID-19 and local politics, which they deny publishing. As reported by the Committee to Protect Journalists, the three are currently facing charges of publishing "with the intention to deceive" under the emergency COVID-19 regulations, plus a charge of "publication of alarming statements" under the Penal Code, and another charge of "offensive electronic communication" under the Cybercrime Act. If found guilty, the three could face a jail sentence of up to five years or a fine of 100,000 pula (US$9,250).
In July 2021, the Committee to Protect Journalists (CPJ) published an article that revealed that the Botswana government was using Cellebrite Technology, software sold by an Israeli-based company, which allows government officials to break into digital devices and siphon off data.
The Botswana police used Cellebrite Technology to search Dikologang's phone and those of other local journalists, such as Tsaone Basimanebotlhe. According to information published by CPJ, it has become a usual practice for Botswana security forces to target journalists through arbitrary arrests and take possession of their devices in order to extract information from these devices.