Increasing crackdown on 'anti-socialist behaviour' in North Korea as new political prison camp built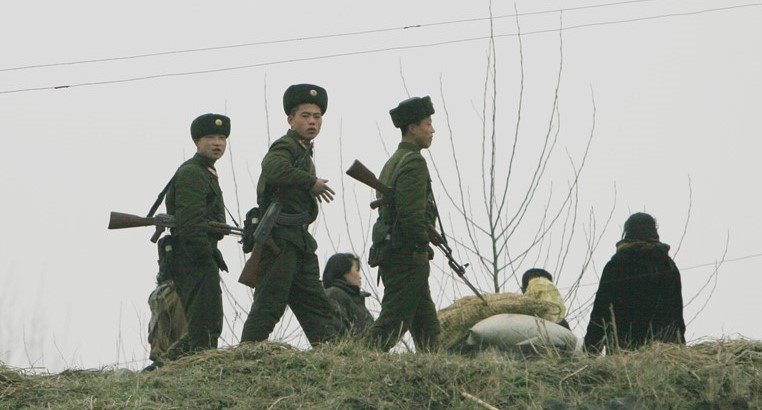 North Korea is one of the world's most repressive states, where civic space is rated 'closed' by the CIVICUS Monitor. The government restricts all civil and political liberties for its citizens, including freedom of expression, peaceful assembly, association and religion. It prohibits all organised political opposition, independent media, civil society and trade unions.
North Korea restored communication lines with the South in early October 2021, months after it cut a cross-border hotline. The move comes days after the country's leader Kim Jong-un said he was willing to restore communication as a conditional olive branch.
While imposing extensive quarantine measures and heavy punishment, North Korea maintains outwardly that it has been virus-free throughout the global pandemic, and has reported zero confirmed COVID-19 cases and zero deaths.
In recent months, social order disciplinary units have been created to control and squash "anti-socialist behaviour" including arrests for watching videos or possessing foreign mobile phones. A new political prison camp in North Pyongan province has been reported as well as harsh sanctions for those breaking COVID-19 regulations.
Expression
Social order disciplinary units created
In July 2021, it was reported that North Korea was creating new "social order disciplinary units" to bolster efforts to control and squash "non-socialist behaviour" occurring throughout North Korean society.
The order pointed out that while the Ministry of Social Security and Ministry of State Security operate disciplinary units and a "unified command" tasked with inspections and crackdowns on "non-socialist and anti-socialist behaviour," these organisations are unable to fully tackle illicit behaviour since they operate on an ad-hoc basis. The order mentioned that the country needs a new enforcement body that can conduct patrols 24 hours a day to weed out non-socialist behaviour among the people.
North Korean authorities have ordered that disciplinary unit members form groups of two, issuing them certificates that allow them to uncover illegal business activity, inspect suspicious individuals and search mobile phones and goods. People who refuse to cooperate or try to run away are to be turned over to the Ministry of Social Security.
Students arrested and tried for watching and distributing videos
On 30th June 2021, three university students in Haeju, South Hwanghae Province, were tried in a public court for watching and distributing South Korean videos. According to a Daily NK source in South Hwanghae Province, North Korean authorities publicly tried the three individuals before a crowd gathered in the yard of the Haeju Farm Machine Factory They were shackled during the trial, where they were charged with regularly gathering together to watch South Korean films and music videos and sharing them with other students.
In a separate case in September 2021, two students at Haeju University of Agriculture in South Hwanghae Province were put on public trial for watching, copying and distributing South Korean videos. The two students were arrested by the "unified command on non-socialist and anti-socialist behaviour" for "watching a video from South Korea and brazenly sharing it in an indiscriminate way." They were put on public trial at the university's sports ground on 4th September 2021.
Nine arrested and tried for using foreign mobile phones
In late August 2021, North Korean authorities publicly tried users of illegal foreign-made mobile phones in Hoeryong, North Hamgyong Province. According to Daily NK, nine local residents were publicly tried in the courtyard in front of Hoeryong's cultural centre on 27th August.
The nine had been arrested for either using foreign-made mobile phones to receive remittances from North Korean defectors or for smuggling with China. Ahead of the public trial, the local branch of the Ministry of State Security sent an order to all organisations within the city to attend the trial. This was to show "what awaits those caught engaging in anti-socialist and non-socialist behaviour." The court gave them 15 years of forced labour.
Report by UN finds COVID-19 restrictions further limited civic space
In July 2021, the UN Secretary-General published his report on the situation of human rights in North Korea. In the report the UN Secretary-General stated COVID-19 restrictions further limited people's rights to freedom of expression, including access to information, to freedom of association and of peaceful assembly, and to freedom of thought, conscience and religion.
Escapees who spoke to OHCHR described State ideology being propagated through State-run newspapers, radio and television, with no independent media or other sources of information allowed to exist. They described the strict penalties implemented for those caught with foreign media, particularly films, television dramas and music from the Republic of Korea with a "stepping up of crackdowns" in recent times.
Association
New political prison camp in North Pyongan province 
North Korea has built a new political prison camp in North Pyongan Province's Pihyon County.https://t.co/Xo7PKqAjvW pic.twitter.com/yUe1XRSZI8

— The Daily NK (@The_Daily_NK) September 28, 2021
In September 2021, it was reported that North Korea had built a new political prison camp in North Pyongan Province's Pihyon County. It is the third new political prison camp constructed in recent months. North Korea is apparently continuing to build new facilities as existing facilities fill up amid intensified efforts to crack down on rule breakers.
US-based Committee for Human Rights in North Korea (HRNK) had previously announced the existence of a facility presumed to be a labour camp in Pihyon County. However, according to Daily NK, the facility in Pihyon County is a political prison camp operated by the Ministry of Social Security called "Pihyon Political Prison Camp" or "Camp 27."
North Korea built new political prison camps run by the Ministry of Social Security in Sungho-ri and Pyongsan County, North Hwanghae Province, in 2020 and 2021. The facilities can accommodate more than 20,000 inmates. However, it appears the country's holding capacity is failing to keep up with the skyrocketing number of prisoners. Many of the prisoners at the Sungho-ri and Pyongsan County camps are there for violating COVID-19 quarantine protocols and violations of North Korea's law against "reactionary" thought and culture. Likewise, the Pihyon County camp largely holds people picked up for "non-socialist" activities.
A report by the UN in July 2021 highlighted that OHCHR had continued to receive consistent and credible accounts of the systematic infliction of severe physical and mental pain or suffering upon detainees, through beatings, stress positions and starvation. The High Commissioner informed the Human Rights Council that such information reconfirmed the findings of the earlier commission of inquiry and indicated that the crime against humanity of torture continued to take place in the prison system.
Excessive fines and sanctions for violating COVID-19 quarantine rules
In August 2021, North Korea stated that it would impose hard-labour sentences on citizens who gather and dine in groups of more than three in violation of coronavirus quarantine rules, according to Radio Free Asia (RFA). The measure is the latest aimed at curbing the spread of COVID-19 in North Korea, which claims to be virus-free but has steadily ratcheted up preventative measures since the pandemic began 18 months ago.
Pyongyang has locked down entire cities and counties, closed its economically vital border with China and hastily cremated the bodies of people who died of coronavirus symptoms. In 2020, authorities told the public in educational lectures that the virus was spreading in geographically distant areas of the country.
RFA previously reported that North Korea isolates people who are sick with coronavirus symptoms, labelling them as "suspected" coronavirus patients, but the government maintains that it has not confirmed a single case.
On 1st October 2021, RFA reported that North Korea had increased fines for violators of its extensive COVID-19 emergency rules to levels many times citizens' salaries in an effort to enforce its draconian national quarantine effort.
Up until now, minor violations of quarantine rules had been punishable by nominal fines based on government salaries. The revised Emergency Quarantine Act listed fines the source called "shockingly high," and punishments including unpaid labour, re-education, dismissal from a job, and detention.