Human rights defenders' law still in progress in Mongolia but concerns remain about new NGO bills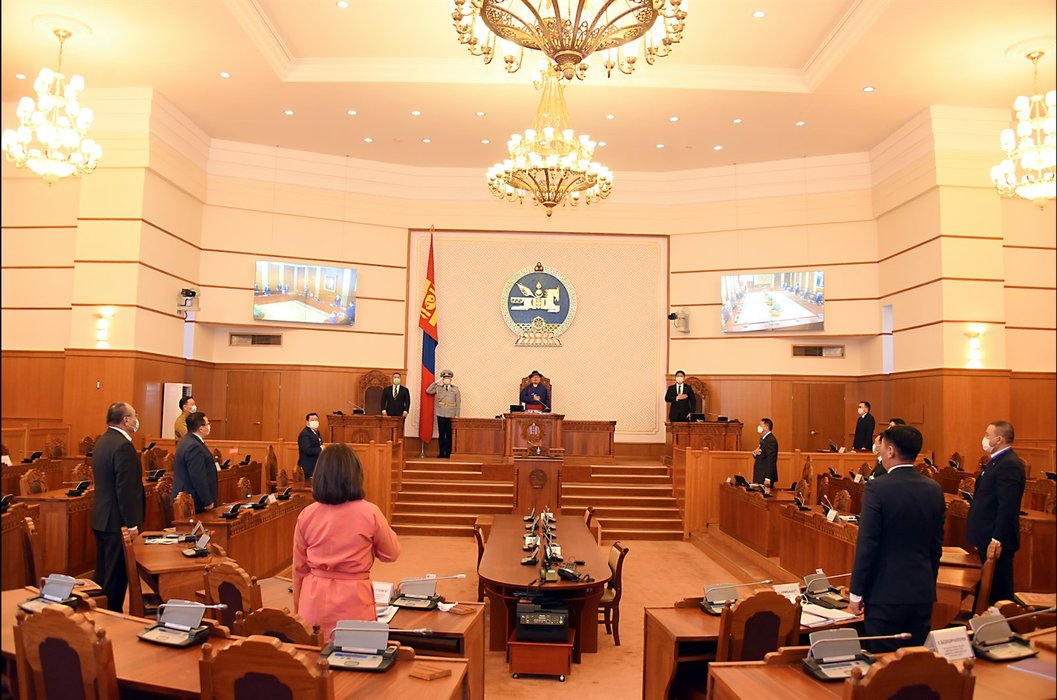 In January 2021, Mongolia's Prime Minister Khurelsukh Ukhnaa submitted his resignation to parliament after protests in the capital Ulaanbaatar over the government's handling of the COVID-19 pandemic.
Khurelsukh said in his resignation statement that he should "assume the responsibility upon himself and accept the demand of the public." The protests also triggered the dismissal of senior health officials. Mongolia's deputy prime minister and health minister also tendered their resignations. The incident came amid growing public dissatisfaction with Mongolia's economic situation and a lack of job opportunities. Presidential elections have been set for June 2021.
The human rights defenders protection law is coming up for discussion in the current parliamentary session while a new and restrictive set of proposed NGO laws are still being considered.
Association
Human rights defender protection law supported during UN review
The Mongolian authorities have supported the adoption of a human rights defenders' protection law as part of its review at the Human Rights Council. The bill was submitted to parliament in May 2020 and is up for debate in the current parliamentary session.
As previously documented, one of the key recommendations by member states at the UN Human Rights Council in November 2020 was for the government to finalise and adopt as quickly as possible the draft act on the protection of human rights defenders against attacks, threats and intimidation.
This was also echoed by Mary Lawlor, Special Rapporteur on the situation of human rights defenders. In December 2020, Lawlor called upon the Mongolian parliament to move forward with the Human Rights Defender Law. The law includes a definition of human rights defenders in line with international standards and provides for their protection. It also foresees the establishment of an independent body to prevent and respond to violations of their rights.
Lawlor said: "Mongolia has a chance to be a regional leader, and I urge all parliamentarians to support this important law, which would make it easier for human rights defenders to continue their important work".
During the adoption session, Amnesty International welcomed Mongolia's acceptance of the recommendations and stated that the authorities should ensure that the adopted law provides effective protection to all human rights defenders in Mongolia regardless of their nationality, and against all attacks on them originating from within or outside the Mongolian territory.
Human rights defenders in Mongolia are often labelled by pro-government actors as "undesirables", "troublemakers", "foreign agents" or "opponents of the state". The government has failed to provide human rights defenders with adequate protection from attacks and threats from private actors.
The climate of impunity for harassment and attacks on human rights defenders is exacerbated by the lack of comprehensive legal protection for human rights defenders and mechanisms to hold to account the perpetrators of attacks against them.
Civil society remains concerned about proposed NGO laws
The CIVICUS Monitor has also received information that the previously proposed draft law on non-profit legal entities will now be broken up into three separate bills on associations, foundations and public benefit organisations. The bills are being drafted by the Ministry of Justice and Home Affairs.
As documented previously, this proposal has civil society organisations in Mongolia extremely concerned as the proposed draft law includes similar provisions that were used in Russia, Poland and Hungary to restrict civil society organisations.
Many rights groups and international organisations had expressed their concern that this law would reduce civic space and limit Mongolian civil society organisations' potential access to resources, including foreign donations.
During the Universal Periodic Review of Mongolia in March 2021, the government supported recommendations from Germany to revise the draft law on NGOs to ensure its provisions on registration and financing comply with international standards.