HRDs co-opted into government, citizens arrested for opinions & first ever pride parade held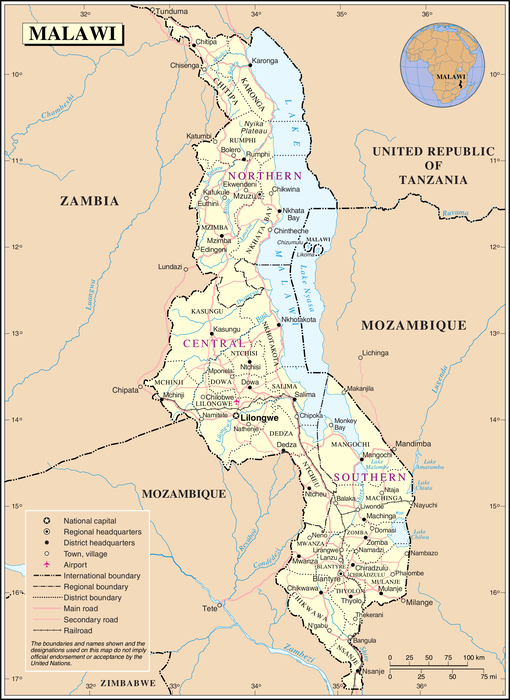 Members of the Malawi Congress of Trade Unions (MCTU) have started gathering outside the Parliament building in Lilongwe to protest Employment amendment bill and Labour Relations amendment bill which seek to limit the period for industrial strike to three days in a year. pic.twitter.com/34NLX1ghEp

— NationOnline (@NationOnlineMw) July 7, 2021
Association
Controversial Labour Relations and Employment Amendment Bill raises concern
On 7th July 2021, Parliament passed into law the Employment (Amendment) bill which sought to amend the Employment Act. Of great concern to many stakeholders, including rights groups and labour rights movements, is the amendment to section 50 of the Employment Act which empowers employers to deduct wages from employees who are absent from work for more than 3 days in a year for participating in industrial action. Various groups including the Malawi Congress of Trade Union, academia and human rights organisations expressed concern that the amendment would stifle the right to strike. Despite strong opposition, President Chakwera assented to the Bill on 7th October 2021.
Analysts question co-opting of HRDs into government
In mid-June 2021, it was reported that government had appointed some influential HRDs into public service and diplomatic posts, including four senior leaders of the Human Rights Defenders Coalition (HRDC), who were appointed to various foreign diplomatic missions. Luke Tembo, Billy Mayaya, Happy Mhango and Macdonald Sembereka had accepted verbal offers of appointments to Ethiopia, Belgium, Germany and the United States respectively, pending approval by parliament. According to reports, HRDC's chairperson, Gift Trapence, was also offered a posting but rejected it. Former chairperson Timothy Mtambo, under whose leadership HRDC successfully mobilised protests which resulted in the nullification of the May 2019 presidential elections, had earlier been appointed as the Minister for Civic Education and National Unity.
Critics however expressed concern that these appointments could be seen as state tactics which threaten the legitimacy and integrity of HRD work as the public may increasingly view HRDs as mere political opportunists.
As previously reported on the Monitor, HRDC has since 2018 played a critical role in mobilising citizens to demand better governance and human rights protection, and played a leading role in organising citizen actions which led to the nullification of the disputed May 2019 elections and saw president Lazarus Chakwera win in fresh elections that were held in 2020.
Peaceful Assembly
Protesters denounce high cost of living
On 2nd November 2021, a group called Human Rights Ambassadors led demonstrations in the commercial city of Blantyre to protest against the high cost of living and unemployment. The protests attracted a heavy police presence . Protesters presented their petition to the government through the Blantyre City Council. Among other issues they called on President Chakwera to fulfil his government campaign promises or step down.
The protests followed a 20% fuel price hike a month before, which saw the prices of other basic commodities go up.
Members of the Centre for Democracy and Economic Development Initiative (CDEDI) have started converging at the parliament building where they will be holding vigils.
#CFMNews#Malawi pic.twitter.com/GlEtKt9OGI

— Capital FM Malawi (@CapitalFMMw) August 11, 2021
Demonstrations held over suspicious Loans Authorisation Bill
On 11th August 2021, the Centre for Democracy Economic Development Initiative (CDEDI) held protests outside the parliament building in the capital city, Lilongwe, demanding accountability over the Loan Authorisation Bill of K93 billion (USD 112,802,000) which was allegedly smuggled to parliament without the due approval processes and knowledge of key authorities, including the Cabinet and the Office of the Attorney General. However, Council authorities did not approve the demonstration, citing security threats and worsening COVID-19 situation. CDEDI, however, proceeded with the march, leading to the arrests of Sylvester Namiwa, CDEDI's executive director, alongside another ten protesters at parliament for allegedly holding "illegal protests". In accordance with Part IX of the Police Act which regulates protests and assemblies, CDEDI had notified the District Commissioner and Police of its intention to hold demonstrations. However, Lilongwe City Council rejected the notice citing security concerns, as the country was hosting the Southern African Development Community (SADC) Summit, and the rising cases of COVID-19.
Protests held over land issues
On 17th June 2021, CDEDI in collaboration with the People's Land Organisations (PLO), organised demonstrations in Thyolo over land issues. The organisations sought to bring to the attention of authorities the land challenges faced by local citizens including landlessness in the districts of Thyolo and Mulanje. Over the years, there have been violent tensions between local communities and estate owners and the government in the district over land ownership and dispossession, traced to colonial history.
However, prior to the demonstrations, the District Council for Thyolo disallowed the demonstration through a letter citing that similar demonstrations on the same land issues had already been conducted by another group in the district.
Labour Relations and Employment Amendment Act sparks protests
On 7th July 2021, the Malawi Congress of Trade Unions (MCTU) marched to parliament in the capital, Lilongwe, calling for the withdrawal of the Labour Relations and Employment Amendment Bill (now law), which, among others, imposes restrictions on workers' rights to industrial action (see above in Association section). 
Check out our latest blog post to read about Malawi's very first pride parade, with an exclusive first hand account from Eric Sambisa, a human rights defender from Malawi. Head over to this link now:https://t.co/awEegHH8ye#Lgbtqi #Pride2021 #pride pic.twitter.com/3Pk2LbrSF7

— ReportOUT 🏳️‍🌈🏳️‍⚧️🌍🌈 (@out_report) July 12, 2021
First ever LGBTQI+ Pride parade held
On 26th June 2021, Nyasa Rainbow Alliance, an NGO advocating for LGBTI rights, organised the first Pride parade in Lilongwe. The parade sought to demonstrate resistance against the country's anti-gay laws and to call on government to recognise and protect the LGBTI community. The marchers presented a petition to the Office of the President and Cabinet through the Lilongwe City Council.
The Lilongwe Chief Resident Magistrate has slapped Ignatius Kamwanje with a fine for a post on FB which alleged that money was being stolen from @NBMplc clients' accounts...#Malawi https://t.co/JOwTzXaptb #kulinji

— Kulinji (@KulinjiMalawi) June 25, 2021
Expression
Citizen jailed over Facebook post
On 25th June 2021, the Senior Magistrate's Court in Lilongwe sentenced Ignatius Kamwanje to a fine of K 200,000 (USD 270) or 18 months in jail in default, over a Facebook post in which he alleged that employees of the National Bank of Malawi were defrauding customers' accounts. National Bank, one of the largest banks in the country, reported the matter to police, leading to Kamwanje's arrest in April 2021 and subsequent prosecution under section 91 of the Electronic Transaction and Cyber Security Act of 2016 where he pleaded guilty.
Woman convicted over WhatsApp voice note
Irene Chisulo Majiga was convicted in May 2021 for allegedly publishing a WhatsApp voice note alleging that a suspect detained on rape charges had been released under questionable circumstances. She was charged and sentenced to a fine of 50,000 kwacha (USD 64) or a one-month jail term.