Guatemala: surveillance of journalists and reprisals against anti-corruption officials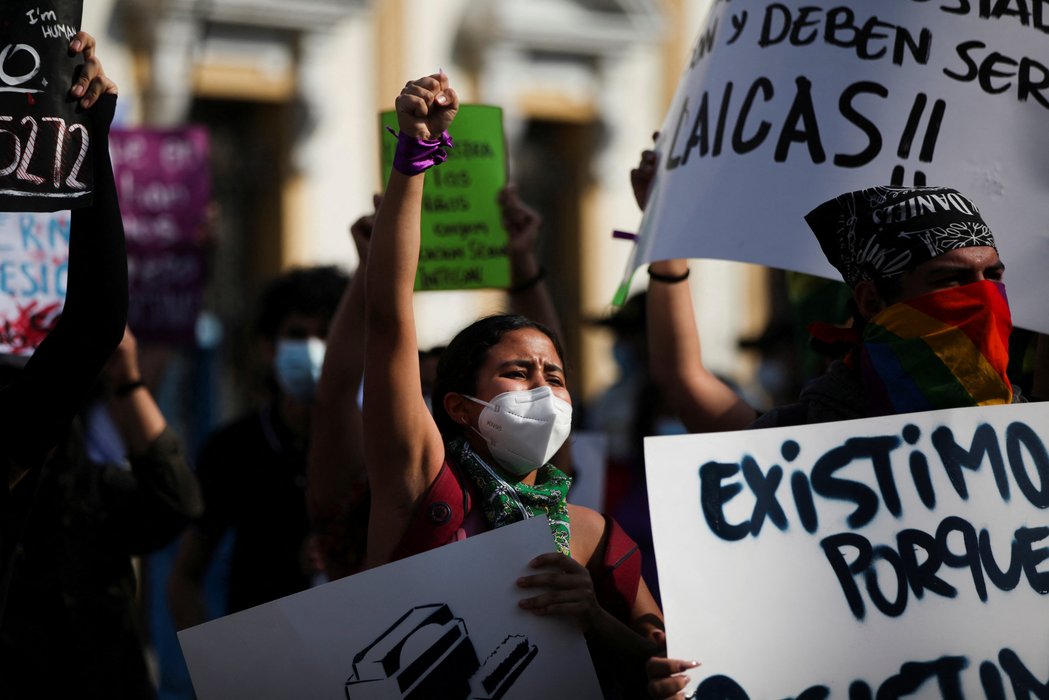 Association
Reprisals continue against anti-corruption officials
#ComunicadoCDH | 📢Libertad para la justicia‼️

Para una democracia como la que tutela la Constitución política de la república, en vigor, la independencia judicial y la autonomía en la persecución penal son pilares esenciales. Por lo tanto expresamos lo siguiente: pic.twitter.com/JC80ddTQAF

— UDEFEGUA (@UDEFEGUA) February 25, 2022
On 10th February 2022, Leysi Indira Santizo Rodas, lawyer and former representative of the UN's International Commission Against Impunity in Guatemala (CICIG), was arrested by agents from the Attorney General's Office. The lawyer was accused of obstruction of justice, in the latest case of reprisals against members of the anti-corruption effort. Another arrest warrant was issued for lawyer Eva Xiomara Sosa, a former member of the Special Prosecutor's Office against Impunity (FECI). Sosa's house was raided and she later presented herself to the authorities.
On the following day, the European Union and the United States expressed concern about the Guatemalan government's legal actions against independent judges, lawyers and prosecutors, many of whom had participated in past anti-corruption cases. UN Secretary-General António Guterres also expressed concern about the arrest of the two women who collaborated with the CICIG's work, and recalled that judicial processes must meet the requirements of fair trial and due process.
On 22nd February 2022, international news group Reuters reported that five members of FECI had resigned, with two of them publicly denouncing prosecution against anti-corruption officials. Human Rights Watch commented on the pattern of retaliation, saying that Guatemala's current Attorney-General, Consuelo Porras, has used her mandate to block corruption investigations that implicated senior politicians and has weaponised the justice system against government critics, journalists and independent judges. Civil society organisations in Guatemala said the proceedings had no legal basis and demanded the release of Santizo Rodas, Sosa and others detained in similar circumstances.
Peaceful Assembly
Regressive law archived following social pressure
Las mujeres y las personas LGBTIQ vamos a resistir todo intento del gobierno de turno que pretende restringir nuestros derechos y libertades. Nuestra lucha es por cambiar el país para que la justicia y la dignidad sean posibles para todas las personas #NoALa5272

— Visibles (@visibles_gt) March 9, 2022
On International Women's Day, 8th March 2022, the Guatemalan Congress approved an extraordinarily regressive "Protection of Life and Family" bill that would have hardened penalties for abortion and expressly prohibited marriage between same-sex couples. It would also have banned sexual and gender diversity education. Human Rights Ombudsperson Jordán Rodas said this initiative violated international conventions signed by Guatemala, and vowed to battle to have it declared unconstitutional by the Constitutional Court.
Civil society organisations, women's and LGBTQIA+ rights defenders organised protests against the law, which was met with widespread criticism and condemnation from human rights experts. While the law was passed with the support of government allies in Congress, President Alejandro Giammattei called on legislators to archive it and said that if they did not he would veto it. The law was archived by lawmakers on 15th March 2021.
Expression
Continúan los intentos de silenciar a los medios de comunicación y a los periodistas Cc. @RSF_esp @IFEXALC @FreedomHouseLAC @FIP_AL @IFEX @PrensaComunitar @RELE_CIDH @PVacaV @freedomhouse @CPJAmericas @FELAP_org @PEN_LAC @sip_oficial @REDePERIODISTAS @hrw_espanol pic.twitter.com/oOG1yR2XKa

— Asociación de Periodistas de Guatemala (APG) (@APG_1947) February 9, 2022
On 4th February 2022, the Asociación de Periodistas de Guatemala (Association of Journalists of Guatemala - APG) warned of attempts to silence media in the country through unfounded complaints and judicial harassment. APG said Emisoras Unidas de Guatemala (United Radio Broadcasters of Guatemala) had denounced being made to deposit GTQ 7 million as collateral in an ongoing civil proceeding. The complaint against them refers to an alleged contract breach, and the media company claims the case was accepted by a court in the department of Guatemala after being dismissed by four other courts.
The APG reported earlier in the year that they had recorded 135 attacks on journalists and the press in 2021, the second year of Alejandro Giammattei's government. The organisation said more violations, attacks and restrictions of media work have been recorded in Giammattei's period in office than during previous governments.
Mining company accused of surveillance, interference and smear campaigns
#MiningSecrets 📍Es una investigación colaborativa que revela el impacto de una minera en el medio ambiente, vigilancia a periodistas y violaciones a los derechos humanos 📝65 periodistas, 20 medios de 15 países del mundo dirigidos por @FbdnStories 👇 pic.twitter.com/MqAPDIvB3U

— The Store Project (@_StoreProject) March 4, 2022
In early March 2022, investigative journalism consortium Forbidden Stories reported that a data leak from mining company Solway showed evidence that the group profiled and harassed those who dared to investigate the Fénix nickel mine project in El Estor. Internal documents indicated that community correspondent Carlos Choc with Prensa Comunitaria as well as other journalists who reported on El Estor had been followed and photographed. The goal of this surveillance, according to a report intended for the company's security team, was to "follow the movements of these individuals and their intentions." Choc has faced judicial harassment in relation to his coverage of anti-mining protests in El Estor. The company would also have attempted to displace communities near the mine and hid information on the environmental damage caused by their operation.
As previously reported on the CIVICUS Monitor, despite reports that a community consultation on the mine was marred by irregularities, authorities announced the reactivation of the mine's operation permit in early January 2022. As reported by the Monitor, rights defenders warned that local leaders opposed to the mine had been deliberately excluded from the consultation process. Forbidden Stories reported that leaked documents showed that, through a foundation called Raxché, almost entirely financed by Solway's subsidiaries, the company had been regularly donating money to the pro-mining community leaders who were involved in the consultation.
In addition to interfering in the consultation process and sowing divisions among Indigenous and local communities, documents showed that the mining group's employees may have considered spreading malicious rumours to damage the reputation of community leaders.