Guatemala: concern over killings, criminalisation and harassment of HRDs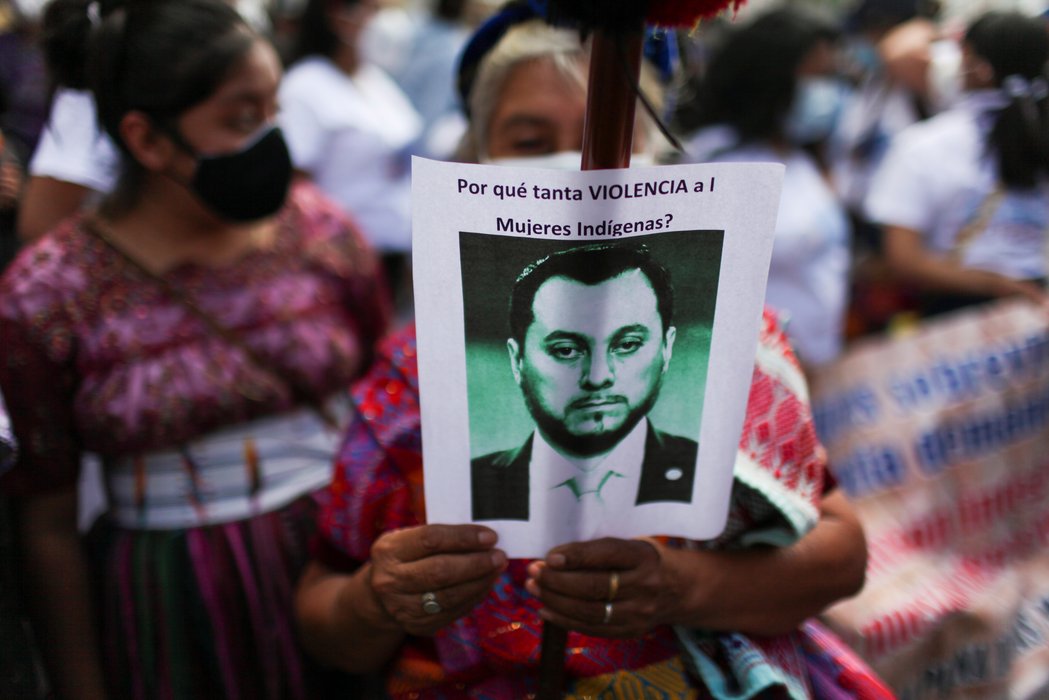 Association
Leaders excluded from mining consultation in El Estor
#ElEstorResiste a pesar de no acatar la resolución de la CC que ordenó suspensión del proyecto minero Fénix como requisito para realizar la consulta comunitaria a las comunidades damnificadas por la minería, el MEM publicó en su sitio oficial que finalizó la consulta comunitaria. pic.twitter.com/suvHOFXO7b

— PrensaComunitaria (@PrensaComunitar) December 10, 2021
As previously reported on the CIVICUS Monitor, anti-mining protests led by Indigenous peoples in El Estor, Izabal department, were met with police repression and a state of siege in October 2021. In December 2021, the Energy and Mining Ministry excluded Maya Q'eqchi' Ancestral Council leaders from a community consultation on the Fénix nickel mining project. Local residents also denounced facing pressure and harassment from authorities, including threats of retaliation if they expressed opposition to the mining concession during the consultation. Despite the questionable circumstances of the process, the Ministry announced on 6th January 2022 a resolution to reactivate the mining company's operation permit.
Report on human rights in Guatemala
COMUNICADO | El autoritarismo e incremento de agresiones a personas, organizaciones y comunidades defensoras de derechos humanos en 2021🚨

UDEFEGUA realiza un llamado urgente a la comunidad internacional en materia de #DerechosHumanos👁️👇🏾 pic.twitter.com/usAvOsec0s

— UDEFEGUA (@UDEFEGUA) December 14, 2021
On 14th December 2021, human rights group Unidad de Protección a Defensoras y Defensores de Derechos Humanos (Unit for the Protection of Human Rights Defenders - UDEFEGUA) reported that between January and November 2021 they registered 839 attacks against human rights defenders and civil society groups. The organisation highlighted three concerning trends regarding these attacks: assassinations, criminalisation and harassment. In this period, at least 11 human rights defenders were murdered in Guatemala, there were three assassination attempts and five reported cases of torture and inhuman treatment. According to UDEFEGUA's data, there were 266 cases of smear campaigns and stigmatisation, 84 unfounded criminal complaints and 56 alleged illegal detentions. The organisation also underscored the increasing attacks against members of the justice system as well as against organisations and defenders engaged in the defence of the right to justice.
Peaceful Assembly
#25NTomamosLasCalles En el marco del "Día Internacional de la Eliminación de la Violencia contra la Mujer", en Huehuetenango, #Guatemala se realiza marcha por los derechos de las mujeres.

📽 @CUCGuatemala pic.twitter.com/jflUnWquVm

— Somos el Medio (@Somoselmedio) November 25, 2021
On 25th November 2021, the International Day for the Elimination of Violence against Women, hundreds of women marched in Guatemala City to demand an end to femicides and sexist violence. The demonstrators protested in the capital's historic city centre, holding banners with messages such as "Zero tolerance for violence against women" and "No to gender-based violence against trans, Maya, Garifuna, Xinca and Mestiza women." In a statement, the country's Ombudsperson expressed concern about the increase in sexual violence, femicides and enforced disappearances of girls and women in Guatemala. There was a 30% increase in femicide cases between January and September 2021 compared to the same period in 2020.
Expression
Inter-American Court ruling on Indigenous communities' rights
📻"Las radios comunitarias, más allá de posibilitar a los pueblos indígenas participar en lo público, son una herramienta esencial para la conservación, transmisión y desarrollo continuo de sus culturas y lenguas. #Sentencia Caso Pueblos Indígenas Maya Kaqchikel vs Guatemala 🇬🇹. pic.twitter.com/4B3U6O5uwn

— Corte Interamericana de Derechos Humanos (@CorteIDH) December 17, 2021
In October 2021, the Inter-American Court of Human Rights found the State of Guatemala responsible for violating the right to freedom of expression of four Indigenous communities, as well as their rights to equality before the law and to participate in cultural life. In the case of the Maya Kaqchikel Indigenous Peoples of Sumpango et al. v. Guatemala, the Court determined that the regulatory framework concerning radio broadcasting in Guatemala prevented, in practice, these Indigenous communities from being able to legally operate their community radio stations.
In addition, the Court considered that raids and equipment seizures from the Ixchel and "La Voz del Pueblo" radio stations were illegitimate restrictions on freedom of expression rights. In light of these findings, the Court recommended a series of reparation measures and indicated that Guatemala should take all necessary measures to reverse the various levels of disadvantage Indigenous communities experience and to ensure their access to radio frequencies.
Report on freedom of expression in 2021
On 28th December 2021, press freedom group Fundamedios released their annual report on freedom of expression in the Americas. According to the organisation, 2021 was a challenging year for freedom of expression, the press and access to information in the region. The anti-press discourse and attacks gained ground, put democratic systems in check and penetrated even the most solid societies. In Guatemala, Fundamedios said the presidency of Alejandro Giammattei has presented serious setbacks in the respect for fundamental rights. Fundamedios highlighted the restrictive NGO Law and attacks on media, which included censorship and judicial harassment of Indigenous media outlets and journalists.