Guatemala: authorities continue to prosecute justice operators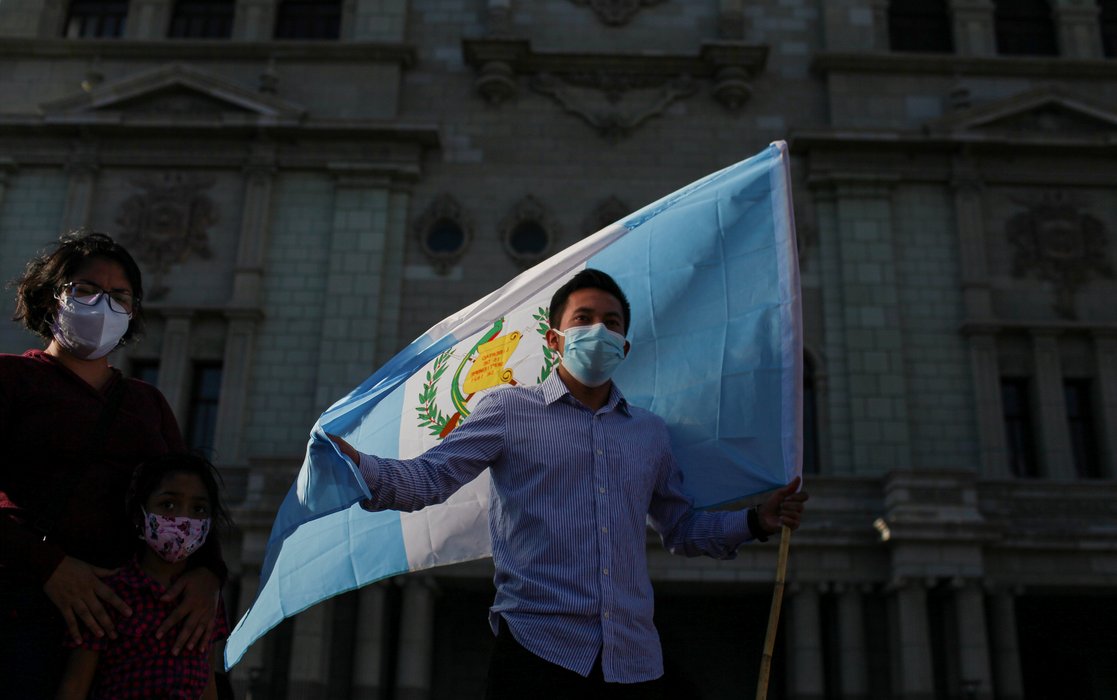 On 20th January 2023, Guatemala's Supreme Electoral Tribunal (TSE) officially kicked off the electoral period, calling for candidate nominations. General elections will be held in Guatemala on 25th June 2023 to elect the president and vice president, Congress, members of the Central American Parliament, mayors and municipal councils.
Human Rights Watch and the Washington Office on Latin America (WOLA) outlined a series of concerns regarding the country's electoral process, underscoring that the voting will take place in a context of "deterioration of the rule of law, where the institutions charged with overseeing the elections have little independence or credibility." The groups called on the international community to monitor the electoral process closely and call for free and fair elections.
However, by 15th February 2023, judicial authorities had barred a high-profile opposition presidential candidate from running. The Supreme Court ruled against the presidential ticket headed by Indigenous human rights defender Thelma Cabrera of the Movement for the Liberation of the Peoples (MLP), refusing to certify the candidacy of her running mate, former human rights Ombudsperson Jordán Rodas. The court justified the decision saying there was a pending complaint related to departmental accounts related to Rodas' time as Ombudsperson. Cabrera and Rodas said they would appeal to the Constitutional Court.
Association
🇬🇹#Guatemala: UN Human Rights Chief @volker_turk deeply concerned at increasing persecution of judicial officials fighting corruption & impunity for rights violations. He calls on authorities to strengthen justice system's independence & uphold #RuleOfLaw: https://t.co/pINcd1O3ka pic.twitter.com/P4SeO9zbwm

— UN Human Rights (@UNHumanRights) January 18, 2023
On 16th December 2022, a Guatemala City court sentenced former prosecutor Virginia Laparra to four years in prison for 'continued power abuses.' The court also imposed a fine and banned Laparra from working as a lawyer or taking public office for four years. Laparra, who is a former prosecutor of the Special Prosecutor's Office Against Impunity (FECI), was named a prisoner of conscience by Amnesty International. The organisation said the former prosecutor has been unjustly deprived of her liberty and that her prosecution is unfounded and solely due to her work as a prominent anti-corruption prosecutor. After her sentencing, the group called for her immediate and unconditional release.
On 16th January 2023, Rafael Curruchiche, chief of the Special Prosecutor's Office Against Impunity (FECI), accused a Colombian jurist who led the UN's anti-corruption efforts in Guatemala of abuse of power. Iván Velásquez, who is currently Colombia's Defence Minister, led the International Commission Against Impunity (CICIG) between 2013 and 2019. Guatemalan prosecutors said they were investigating Velásquez for alleged "illegal, arbitrary and abusive acts." The accusations sparked diplomatic tension between Guatemala and Colombia, with Colombian president Gustavo Petro defending Velásquez and questioning Curruchiche's good faith.
On 18th January 2023, the UN High Commissioner for Human Rights, Volker Türk, expressed deep concern at repeated intimidation, harassment and reprisals against justice officials and other individuals involved in efforts to combat impunity for human rights violations or working on anti-corruption cases. He noted that arrests warrants were issued against three justice officials on 16th January 2023, among them former Attorney General Thelma Aldana. High Commissioner Türksaid:
"It is dramatic, given Guatemala's history, that those fighting for accountability for gross human rights violations are the ones now being persecuted."
Expression
En ocasión del 3er año de gobierno de Alejandro Giammattei, la Comisión de Libertad de Prensa de la APG denuncia las reiteradas acciones del poder público para censurar, criminalizar y atacar a los periodistas y medios de comunicación críticos del actual régimen autoritario. pic.twitter.com/jNiJhQiC8y

— Asociación de Periodistas de Guatemala (APG) (@APG_1947) January 14, 2023
In January 2023, the Inter American Press Association (IAPA) presented an update of the Chapultepec Index on Freedom of Expression and the Press. Based on data from August 2021 to August 2022, the organisation said Guatemala had entered the "high restrictions" category, dropping two places in their country ranking because of serious ongoing attacks on the press. Guatemala placed 19th among the 22 countries of the region evaluated. IAPA highlighted a "strategy of criminalisation and fear" carried out by authorities to silence the work of the press. Defamation, stigmatisation, smear campaigns, intimidation, surveillance and judicial harassment were among the key violations and restrictions faced by the press in Guatemala.
On 14th January 2023, marking the beginning of the 3rd year of Alejandro Giammattei's presidency, the Asociación de Periodistas de Guatemala (Guatemalan Journalists' Association - APG) warned of repeated actions to censure, criminalise and attack journalists and media who criticise the government. In 2022, the APG registered 117 restrictions and violations of press freedom, highlighting 12 cases of judicial harassment and 36 cases of obstruction of press work. The organisation also said there were at least two journalists exiled because of persecution. During the Giammattei administration, the APG has registered 404 attacks on the press, 3 of which took place in the first two weeks of 2023.