Free speech still being curtailed under Myanmar's new government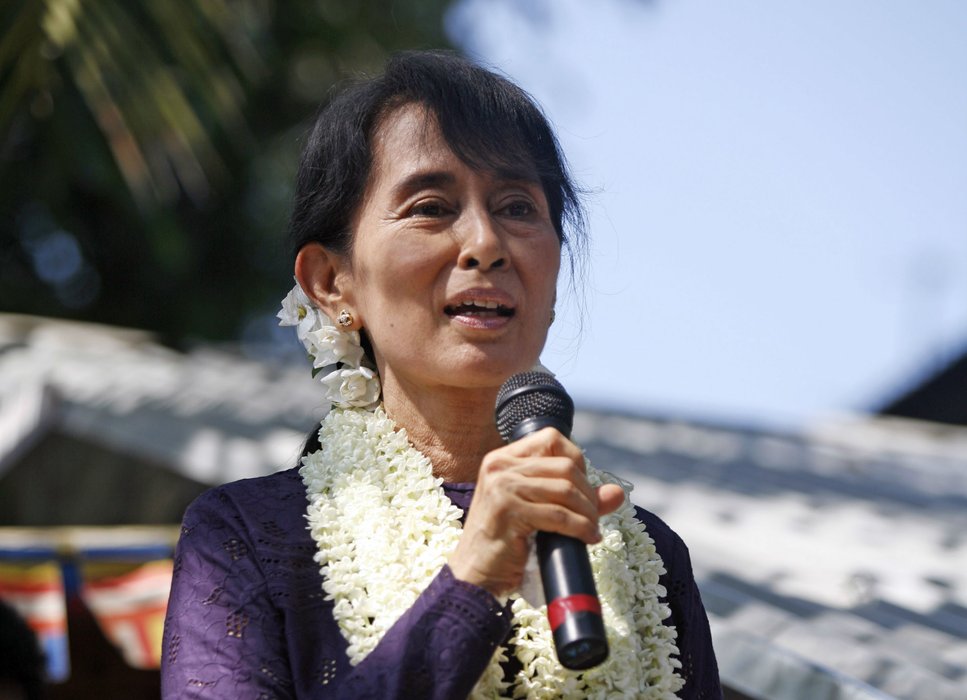 Expression
Aung San Suu Kyi's government has recently come under intense criticism for its use of overbroad legislation to curtail freedom of speech. In recent months, Section 66(d) of the Telecommunication Law has been used to arrest individuals alleged to have insulted or "defamed" Aung San Suu Kyi, President U Htin Kyaw, or the military. 
On 18th November, National League for Democracy (NLD) member and secretary of the ruling party's central research committe Myo Yan Naung Thein was charged with defamation for a Facebook post criticising the military for "failing to defend the country" against attacks in Rakhine State and calling for the commander-in-chief of the armed forces to resign. He is being held without bail, and faces up to three years in prison under the Telecommunications Law. Many have drawn attention to the undemocratic nature of vague defamation laws, which are used to silence any critics of the government. 
Association
On 11th October, security forces in Myanmar arrested 49 people from Kachin state for allegedly contacting a rebel group and attending military training. Contrary to the authorities' accusations, locals claim that the group were on their way back home after attending an agricultural training programme organised by the Kachin Independence Organisation (KIO). The KIO is a political organisation with significant influence over Kachin state which also runs vocational training programmes for youths in the area. If found guilty of violating section 17(1) of the Unlawful Association Act, the 49 detainees could face a minimum two-year prison sentence. Tensions between the KIO and authorities in Myanmar have long been tense, with some viewing the arrest of 49 people as symptomatic of the government's mistrust of those in the region. In a statement, secretary of the Kachin State Democracy Party U Htu Yaw said: 
'The government shouldn't treat young ethnic Kachin people this way while they [the Tatmadaw and the government] are supposedly working toward reconciliation across the country.'

Peaceful Assembly
On 12th October, protest organiser Lungjung Tu Raw was charged with violating the peaceful assembly law after thousands of people from Kachin marched against the war in their state. While he had received permission from the authorities to protest on 6th October, authorities in Myanmar claim that protesters violated the law by chanting slogans that had not been pre-approved. Reports allege that the slogans said: 
'We condemn the Tatmadaw [The Myanmar armed forces] for raping and murdering our Kachin' and 'We ask for a federal system and self-determination.'
He received a fine for his role in organising the protest.