Former PM smears journalist; negative court ruling for transgender rights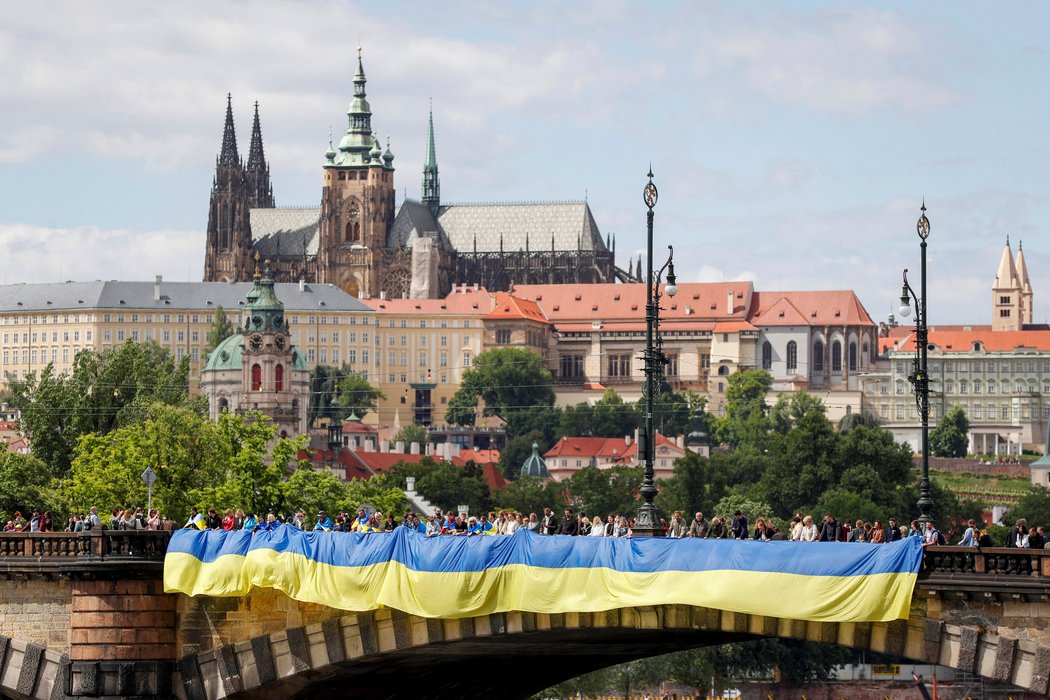 Background
COVID-19 developments
From 10th February 2022, vaccine certificates and certificates of recovery are no longer required when entering restaurants, hotels, mass events or various types of services. In the previous months, only those who have already recovered and those who were vaccinated against COVID19 were allowed to enter various venues. However, in early February 2022 the Supreme Administrative Court ruled against the measure. By mid-April 2022, almost all further restrictions were lifted.
War in Ukraine
Although the Czech Republic does not share borders with Ukraine, the country expected a massive influx of Ukrainian refugees. As a result, the Czech government declared a state of emergency from 4th March 2022. Prime Minister Petr Fiala told the media that the state of emergency is meant to help the country cope with the influx of refugees.
By late April 2022, the Czech Ministry of the Interior had granted more than 305,000 special visas to Ukrainians fleeing their home country. The influx of refugees is putting a significant strain on the country's social system.
Similar to neighboring countries, not all refugees are getting the same welcome in the Czech Republic. Multiple reports show discrimination against Romani Ukrainians. Even the Czech President, Miloš Zeman, said on television that contrary to other Ukrainian refugees, Romani Ukrainians seem to be "more economic migrants".
Association
The Czech Supreme Court recently ruled that a legal entity as a plaintiff is not entitled to the protection of its reputation. The verdict also sets a precedent for lower courts. As a consequence of this ruling, Transparency International CR (TI), the anti-corruption NGO, decided to drop a lawsuit against former prime minister Andrej Babiš. According to TI, Babiš made multiple false statements about TI after it drew attention to his conflict of interest in 2018. In 2021, the High Court in Prague ruled that TI's reputation was hurt and the organisation must be apologised to Babiš appealed at the time.
Expression
Smearing a journalist
On 2nd April 2022, former prime minister Andrej Babiš posted a fake quote from journalist Pavla Holcova of the Czech Center for Investigative Reporting on his Facebook page. In his post, Babiš suggested that Holcova was working together with philanthropist businessman George Soros in smearing Babiš. The fake quote that was attributed to Holcova said: "If Babis would dare to run for president, it has long been agreed with Mr. Soros that we will sow some false shit on him again a week before the election. It worked last time. Mr. Soros was very connected."
As an investigative journalist, Holcova has been working on stories connected to Babiš's misdeeds. For example, her investigation revealed that Babiš had bought a castle in France in an operation looking like money laundering.
#Czechia: RSF asks former PM @AndrejBabis to stop smearing Pavla Holcova & expresses full support to the journalist who contributed to reveal as part of #PandoraPapers that Babis had bought a castle in #France via offshore accounts & in an operation looking like money laundering. pic.twitter.com/AtOREmlrhg

— RSF (@RSF_inter) April 5, 2022
Russian invasion of Ukraine
On 26th February 2022, Czech Prosecutor General Igor Stříž warned in an official statement that under Czech law, support for crimes against humanity or genocide is punishable by up to three years in jail. While legal assessment of such acts is very complicated, it is possible that public speeches endorsing Russia's war against Ukraine could be considered a criminal offence. Police officers monitor potential violations at public gatherings and on social media. "Everyone has the right to express his or her views in a manner he or she deems appropriate. But even freedom of expression has its limits in a democratic state governed by the rule of law," Stříž warned.
A day earlier, on 25th February 2022, the Czech internet domain administrator CZ.NIC decided to block the websites of eight Czech media outlets (Aeronet.cz, Protiproud.cz, Ceskobezcenzury.cz, Prvnizpravy.cz, Czechfreepress.cz, Voxpopuliblog.cz, Exanpro.cz and Skrytapravda.cz.) which it identified as circulating Russian disinformation. CZ.NIC is a non-governmental body - which serves as the operator of the domains with the Czech national suffix cz - said it cannot block Russian sites operating under different suffixes. The Czech government was not directly involved in the decision.
The executive director of CZ.NIC association, Ondřej Filip, said that "the aggression of the Russian Federation against Ukraine has long been accompanied by a disinformation campaign in a number of online media that use the Czech national domain. Because this information is not purposefully based on the truth and demonstrably encourages the spread of fabricated rumours, messages and instability in society, we decided to block these significant disinformation internet media in consultation with the highest state officials." The relevant state bodies either declined to comment or denied correspondence on the matter.
According to Mapping Media Freedom, critics expressed concern that instead of a national media regulatory body, the move was taken unilaterally by an internet administrator without specific criteria.
Media capture
On 22nd March 2022, the International Press Institute (IPI) published a new report on media freedom and independence in the Czech Republic. The report focuses on the spread of media capture under the former government of Andrej Babiš. According to IPI, Babiš left government in November 2021 with a record of undermining the public broadcaster, steering government advertising to his media, and generally using his media power to promote and defend his government's record. According to Michal Klíma, the author of the report, the rules on public media and the use of public funds need to be changed by the new government to ensure a free and healthy media landscape and policies ensuring the support of the quality journalism sector must be introduced.
LGBTQI+ rights
The Czech Constitutional Court dismissed a constitutional complaint against the requirement of sterilisation-inducing surgery for transgender persons who wish to obtain official gender reassignment. The person who submitted the complaint argued that the current laws constitute a violation of her right to physical and mental integrity, her right not to be subjected to ill-treatment, and her right to privacy. According to the Trans*parent organisation, the Czech Republic is one of the last European countries to require a complete sex change for transgender people to get their gender reassignment officially approved.