Russia continues to target foreign and domestic organisations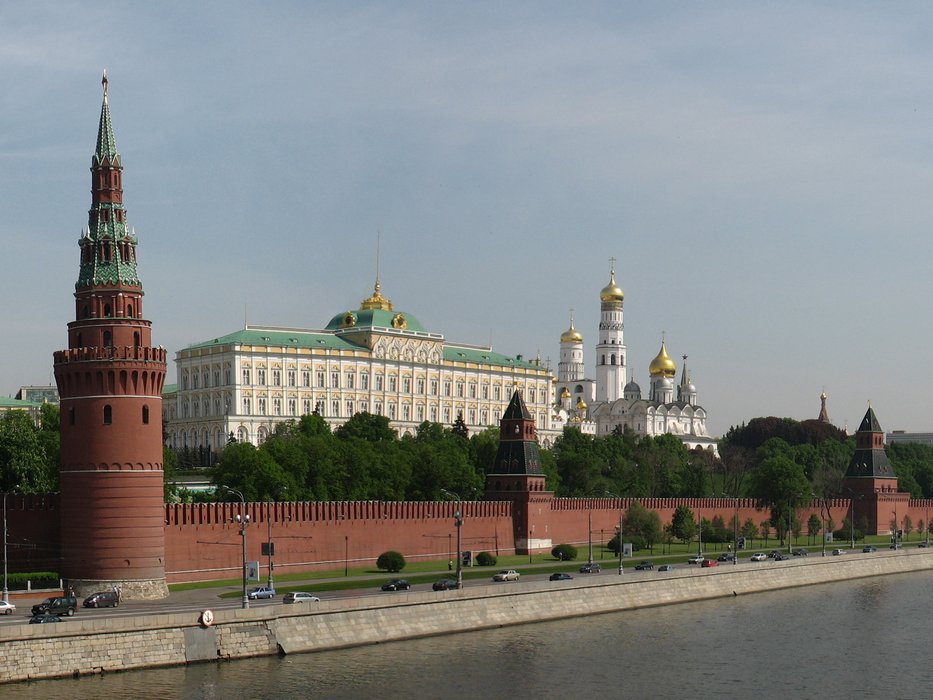 #Russia: Govt. Uses NGO Law to Ban More "Undesirable" International Organizations- https://t.co/Dij0jjr1er

— Human Rights & IHL (@GRC_HumanRights) August 22, 2016
Association
In a move aimed at depriving domestic civil society of foreign resources, the General Prosecutor's Office designated several more foreign CSOs "undesirable", and banned Russian groups from working with them. In August, Amnesty International reported that two more US-based organisations were labeled undesirable: the International Republican Institute, a Washington-based nonprofit funded by the US Congress, and the New York-based Media Development Investment Fund. Five other American non-profit organisations are already on the list: the National Endowment for Democracy, the OSI Assistance Foundation, the Open Society Foundation, the US-Russia Foundation for Economic Advancement and the Rule of Law and National Democratic Institute for International Affairs.
Russian CSOs also continue to be targetted. Two weeks before scheduled parliamentary elections, the Ministry of Justice added the Levada Center, one of Russia's leading independent polling agencies, to its "foreign agents" register."This manifests the increase in internal repressions carried out by the country's leadership," said the Levada Center's director in an interview broadcast by the country's only liberal independent news station. 
"If they won't cancel this decision, it will mean that the Levada Center will have to stop working, because you cannot conduct polls with such a stigma put on you." 
Since the law was passed in 2012, more than 140 CSOs have been designated foreign agents, including 7 more in August and September 2016. In late June, the first criminal case for "malicious evasion of the duties" under the foreign agents law was opened against Valentina Cherevatenko, chair of the NGO Women of the Don, which was designated a foreign agent in 2014. 
On 29th September, the Supreme Court of the Russian Federation upheld the ban on Mejlis, an organisation representing the interests of the Tatar people in occupied Crimea. Mejlis, which refuses to acknowledge Russia's annexation of Crimea and demands its return to Ukraine, has special legal status to represent the Crimean Tatar people in accordance with Article 5 of the United Nations Declaration on the Rights of Indigenous Peoples. The organisation was nonetheless banned in early 2016 when the Supreme Court of the Republic of Crimea designated it an extremist organisation.
Human rights and environmental organisations have increasingly become victims of attacks, while individual human rights defenders and independent journalists suffer intimidation, harassment and physical violence. During the night of 8th-9th September, a Greenpeace team of volunteer firefighters was attacked by armed masked men in the Krasnodar region of Russia, and at least one staff member and one local volunteer were injured. The group had arrived in the area on 5th September to help local authorities and environmental activists fight illegal wildfires in valuable wetlands and coastal salt lakes.
LGBTI organisations have also been specifically targeted as a result of a new "anti-propaganda" law, which makes the distribution of "propaganda of non-traditional sexual orientations" among minors a criminal offence. This has increasingly led to arbitrary arrests of LGBTI activists, particularly during demonstrations.
ZHALAUDI GERIEV - FORMER PARTICIPANT in a YPA Network peace training HAS BEEN IMPRISONED

Zhalaudi Geriev is a... https://t.co/CL1SMOB69C

— YouthPeaceAmbassador (@YPANetwork) September 18, 2016
PS If you want to know how the case against Zhalaudi Geriev was "created", read this: https://t.co/JwqnXl58go https://t.co/kWRni8DCfP

— oDR (@opendemocracyru) September 14, 2016
Expression
In September, Zhalaudi Geriev, a journalist from the North Caucasus Republic of Chechnya, was sentenced to three years imprisonment for possession of narcotics. According to his lawyers, the conviction was based on a forced confession, fabricated evidence, and numerous violations of legal procedures and basic human rights guarantees. Geriev is a human rights defender and independent journalist who works for the online news portal Caucasian Knot, which is well known for reporting abuses by Chechen authorities.
Several free expression violations occurred in the context of the attempted exercise of the right to freedom of peaceful assembly. In early September, for example, the Russian police arrested two protestors for mocking the Prime Minister, Dmitri Medvedev. According to the Moscow Times, a small number of protestors had formed a picket outside Buryat State University in the city of Ulan-Ude, where the Prime Minister was due to meet with students. A few days later in Moscow, the police detained a group of activists for reading the Constitution of Russia in front of the building of the State Duma. They were later released after being fined 250,000 rubles (approximately  $4,000).
#Russia People are being arrested for reading the Constitution of #Russian Federation. Is the Constitution illegal? https://t.co/jEu6U3Eqsj

— Istoryk (@ictopyk) September 16, 2016