Final Court upholds journalists' prison sentences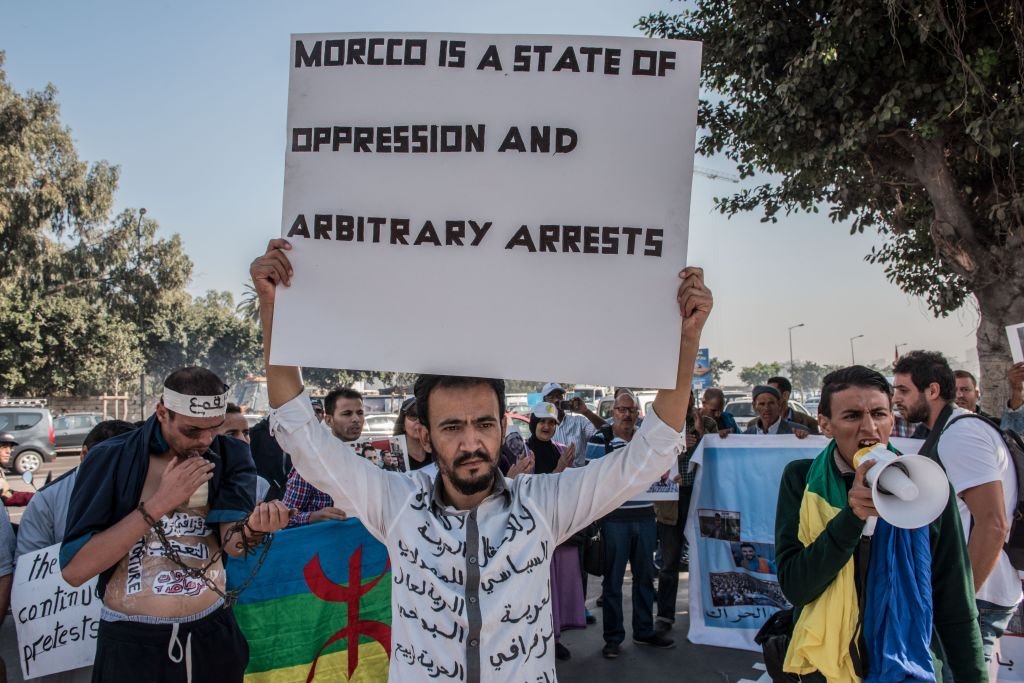 General update
The human rights situation in Morocco was put under the spotlight earlier this year during the adoption of Universal Periodic Review reports. During its review Morocco received a total of 306 recommendations, 232 of which were accepted. Among the recommendations received were some related to an enabling environment, calling on the government to safeguard fully the right to freedom of expression, peaceful assembly and freedom of association, including for human rights defenders, journalists and media workers.
While the acceptance of 232 recommendations by Morocco is a positive step, their implementation to ensure full enjoyment of human rights will be the litmus test of Morocco's commitment to international human rights treaties.
Association
In October 2023, the World Bank and International Monetary Fund Annual meetings will be held in Marrakesh, Morocco. Ahead of the meetings civil society organisations note that for a constructive engagement of civil society, the Bretton Woods Institutions should proactively work with the host country to ensure it publicly guarantees civic space. Recalling COP27 and the restrictions civil society faces in Egypt, the Bretton Woods Project noted in a statement that early engagement with MENA civil society and Moroccan authorities is key to safeguard space and prevent reprisals.
Expression
On 18th July 2023, a year and a half after Moroccan journalists Soulaimane Raissouni and Omar Radi were sentenced on appeal to five and six years in prison respectively, their final appeals were rejected by the country's highest court - the court of cassation in Rabat. In a statement, Reporters Without Borders (RSF) regretted this decision and urged the Moroccan authorities to use Throne Day on 30th July 2023 as an occasion to end the ordeal that these two journalists and their families have endured since early 2022.
#Morocco: on the occasion of 🇲🇦 #ThroneDay, RSF calls on King Mohammed VI to address the worrying press freedom situation in the country and calls for the release of imprisoned journalists #OmarRadi, #SoulaimaneRaissouni and #TaoufikBouachrine. 👇https://t.co/QxEoKauIOB pic.twitter.com/k1l5Ded0vl

— RSF (@RSF_inter) July 27, 2023
In January 2023, Moroccan security forces arrested blogger Yassin Benchekroun on charges of "insulting legally organised and other constitutional institutions and disrespecting judicial decisions." These charges were related to critical posts he published on his Facebook account, targeting the king and the security services. Benchekroun was sentenced to two years in prison and fined 50,000 dirhams (approximately $5,000).
In early January 2023, Moroccan Minister of Justice Abdellatif Wehbe announced plans to criminalise and punish the spreading of fake news on social media by introducing stricter penalties in the new draft criminal law. This would see a shift from the status quo where legal disputes about content on social media is litigated under Press and Publications laws.
Minister Wehbe's statement follows the previous government's failure to enforce Law No. 22.20 concerning "the use of social media platforms, public broadcasting networks, or comparable networks." This law faced strong resistance from social media users and human rights organisations, leading to its withdrawal.