Fiji authorities stifles airing of debate and continues prosecution of trade union leader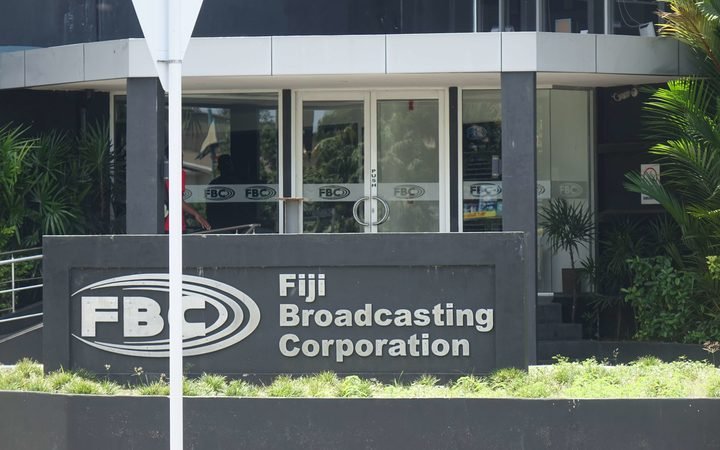 Fiji has reported a total of 32 coronavirus (COVID-19) cases since 19th March 2020. Two people have died but most have fully recovered. The government has removed some of the more restrictive measures taken during the initial outbreak in March 2020, but has maintained a night-time curfew around the country, between 11pm and 4am.
In August 2020, there were reports from whistle-blowers inside Fiji's Human Rights and Anti-Discrimination Commission that complaints of abuse by police and prison officers were being blocked from being investigated by authorities.
In the same month, the Prime Minister, Frank Bainimarama, ordered the Fiji Broadcasting Corporation to stop a religious debate from being aired while trade unionist Felix Anthony appeared in court on trial for his activism. In early September 2020, the Fiji parliament passed amendments to the Companies Act to include provisions on reporting that could be used to publicly undermine the credibility of NGOs. An opposition gathering was shut down by the police in Rakiraki.
Expression
Prime Minister halts religious debate from airing
In August 2020, Prime Minister Frank Bainimarama ordered the Fiji Broadcasting Corporation (FBC) to put a stop to a religious debate on their channel between the leader of a 'spiritual' movement and local church groups.
FBC Television had pre-recorded the interview with the leader of the Lotu Vanua or First Nation Spiritual Revival Movement. The interview was also previewed on FBC TV and was scheduled to be aired on 16th August.
The prime minister justified the decision by saying that he was worried the content of the discussions "would confuse religious groups" and because many Fijians could be "easily carried away" by the content and nature of the debate.
In response, the Pacific Council of Churches said the prime minister's interference was "authoritarian". General Secretary Reverend James Bhagwan said government intervention in people's right to freedom of choice and belief was "undemocratic and that debates were "part of the freedom of expression". He added:
"A simple command from the Prime Minister to stop the debates and the subsequent compliance without question shows in Fiji we still have in that sense an authoritarian state and that the media has actually become quite a weakened institution by acquiescing to those instructions without any legal basis."
Bhagwan said any concern about the disruptive debates must be addressed within the law using the Public Order Act or other relevant legislation available to the State.
Association
Judicial harassment of trade unionist continues
Fiji union leader back in court https://t.co/uI0DeqJJ0o #Fiji pic.twitter.com/lwtDCeQIo0

— Raet Lomi (@raetlomi) August 11, 2020
In August 2020, Fiji Trades Union Congress (FTUC) executive Felix Anthony appeared in court after being charged with one count under the country's Public Order legislation. He is alleged to have "spread false news" relating to the expiry of the Water Authority of Fiji's workers' contracts. Authorities claim this false news "tended to create or foster public anxiety".
As previously documented, Felix Anthony was arrested ahead of a planned protest by the FTUC in May 2019. The protest was related to workers at the Water Authority of Fiji who had been turned away from work, amid confusion over worker contracts. he FTUC offices were also raided by police and searched. Anthony had his bail extended and his case adjourned to 9th November 2020.
The judicial harassment against Felix Anthony is seen as part of a broader pattern of restrictions to weaken unions by the authorities in Fiji. The right to peaceful assembly has been arbitrarily restricted with the use of the Public Order (Amendment) Act 2014, particularly for trade unions. The Fiji Trade Union Congress was denied authorisation to hold a march at least six times between 2018 and 2019, without any valid reason and often at the last minute.
NGOs query new amendments to the Companies Act
A bill aimed at amending the 2013 Companies Act on reporting by charitable organisations has drawn criticism from NGOs in Fiji. The Companies (Amendment) Bill was passed in Parliament in September 2020 which would require companies which have received donations and funds from donor agencies to publish their audited accounts.
Part of the amendment also states that charities, such as NGOs, which do not comply will be named and shamed so that donor agencies know which agencies are non-compliant with the country's transparency laws. The Registrar of Companies may publish and make publicly available any information in relation to the non-compliance of a charitable trust, including the names of the trustees and board members of the charitable trust, if it fails to comply.
Further, in parliamentary debates on the bill the Prime Minister accused charitable organisations of not "utilising the donations for the purpose for which the donations were made." The Attorney General, Aiyaz Sayed-Khaiyum, made similar remarks about "mischief" by charitable organisations.
The NGO Coalition on Human Rights raised concerns about these comments made in parliament and on the amendments and their effect on civil society. While welcoming the commitment to better accountability, it raised concerns that these legal changes were given priority at a time when the country is struggling to stabilise amid the COVID-19 pandemic.
NGOCHR Chair Nalini Singh said:
"Sweeping statements and harmful generalisations about the very people doing the work on the ground is not conducive to improving our current situation…[T]he recent debate is not new and only fosters intimidation from the government, who are more concerned about policing funding and civil society accountability over the more pressing issues."
Fiji police halts opposition party meeting
In September 2020, a community meeting of the Social Democratic Liberal Party was stopped by police. SODELPA leader Sitiveni Rabuka said Rakiraki police were aware a meeting was taking place in the town.
Rabuka said that prior to the meeting they visited the police station to confirm curfew passes to enable them to return to Suva. But he says an hour later police arrived at the private residence to stop the meeting. Police spokesperson Ana Naisoro said the actions of Rakiraki police were due to "misunderstanding and miscommunication".
Opposition party members have faced various challenges and restrictions in exercising their civic freedoms over the years. Most recently, in June 2020, Fiji police raided the offices of two opposition political parties, due to anti-government social media posts. In October 2019, the Fiji Police rejected the National Federation Party (NFP) application for a permit to hold a protest march scheduled on Fiji Day.  In October 2018, legal action was taken against Fiji Labour Party parliamentary leader and lawyer Aman Ravindra-Singh by Prime Minister Voreqe Bainimarama and Attorney-General Aiyaz Sayed-Khaiyum for a Facebook post he made criticising the government.