Expansion of prison camps in North Korea as people suffer from COVID-19 restrictions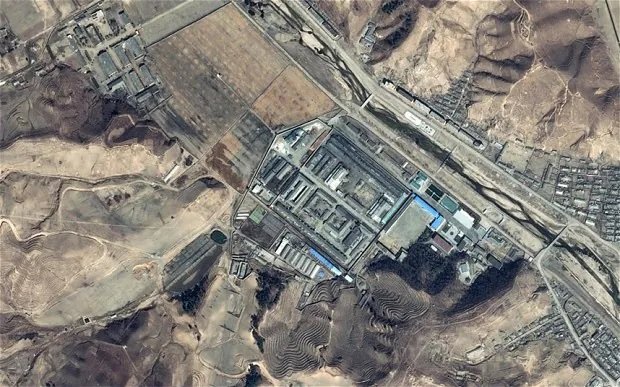 Civic space in North Korea remains 'closed' on the CIVICUS Monitor.
In a statement on 8th April 2021, North Korean leader Kim Jong Un announced orders for the country to "wage another more difficult 'Arduous March,'" - the exact propaganda term used by the government in the 1990s to mask a devastating famine in which the government's refusal to allow imports or food assistance, and the failures and injustices of its food distribution system, killed hundreds of thousands of people, possibly more.
Kim had previously said his country faces the "worst-ever" situation due to factors including the coronavirus pandemic, US-led sanctions and natural disasters, but this is the first time he has publicly drawn a parallel with the deadly famine.
In March 2021, Special Rapporteur on the situation of human rights in the Democratic People's Republic of Korea, Tomas Ojea Quintana said that disturbing reports have emerged that people have starved or been executed because of COVID-19 restrictions.
Almost all humanitarian work has stopped as the country's authorities have been effectively isolating their people from "social, political, economic" and even diplomatic engagements, including with the United Nations. Several cities had been locked down to prevent coronavirus transmission, while several individuals who were caught breaking anti-epidemic prevention measures were reportedly executed in public.
The UN Rapporteur also said that detainees in the country who rely on family visits to access decent food and medical care were among the most vulnerable as families are currently unable to visit them because of COVID restrictions.
In reports to the World Health Organization, North Korea claims to not have any cases of COVID-19 so far. There is little doubt among experts that North Korea has suffered at least some cases of the virus, as there are increased reports of pneumonia and respiratory infections which have symptoms resembling those of COVID-19 experienced by soldiers, and possible outbreaks in the northern cities of Manpo and Chongjin. But coming to an accurate depiction of the scale of the spread of the virus in North Korea is virtually impossible.
In recent months there have been reports of the expansion of prison camps, the use of forced labour from the country's network of prison camps to mine coal and other minerals as well as intensified restrictions on communications with the outside world.
Association
North Korea orders expansion of political prison camp system
In February 2021, it was reported that the North Korean authorities had ordered the expansion of political prison camps in the country. According to Daily NK, the order was handed to the headquarters of all camps managed by the Ministry of Social Security and the Ministry of State Security.
North Korea has been reducing the number of existing camps due to strong criticism and monitoring by the international community. There are currently four known political prison camps run by the Ministry of State Security, while one camp is known to be run by the Ministry of Social Security.
Daily NK has previously reported that the North Korean authorities have sent violators of COVID-19 quarantine rules to political prison camps on charges of harming the national economy and violating party policy. As a result, the number of prisoners has increased significantly, and in some areas political prison camps have either been newly established or expanded. However, as they are now planning to expand the total number of political prison camps, the move seems to aim at preparing for a large-scale incarceration of lawbreakers who are not violators of quarantine rules.
In March 2021, a report by the Seoul-based Citizens' Alliance for North Korea Human Rights said that North Korea is using forced labour from its network of prison camps to mine coal and other minerals to boost exports and earn foreign currency, using the cash to support its nuclear weapons programmes.
In April 2021, it was reported that officials have begun construction on a new political prison camp in Pyongsan, North Hwanghae Province – the site of the Pyongsan Uranium Concentrate Plant The authorities appear to have approved the camp's construction to mobilise manpower to mine and refine uranium.
The authorities reportedly mobilised low-ranking soldiers attached to the Ministry of Social Security and people from nearby areas to serve in labour brigades for the construction project. The new camp in Pyongsan will fall under the jurisdiction of the Ministry of Social Security, unlike other political prison camps managed by the Ministry of State Security.
Expression
Information restrictions intensified
In March 2021, Human Rights Watch (HRW) reported that throughout the year the government had intensified restrictions on communications with the outside world. Domestic travel is now almost entirely prohibited and borders are more tightly controlled than ever, with the police ordered to "unconditionally shoot" on sight anybody in border areas.
According to HRW, the government has also imposed extreme measures on resident diplomats and international organisation workers. It prohibited travel outside of Pyongyang and the receipt of diplomatic pouches. It has also put into effect quarantines of over a month for re-entry into the country. These measures have led all but three foreign aid workers to leave the country.
It has become increasingly difficult to learn the truth about what is happening to ordinary people, but there is little doubt that the situation is dire.