Eritrean government releases Christian protestors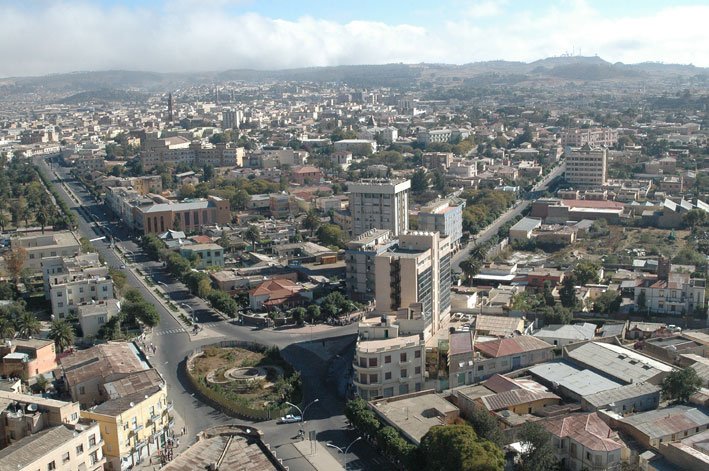 General Update
The humanitarian situation in Eritrea remains dire. On 17 April 2021, the Eritrean government acknowledged the involvement of its troops in the Tigray conflict. Its Ambassador to the United Nations posted a letter online, admitting that Eritrean forces were taking part in the conflict and vowing to withdraw them. This move was in response to mounting international pressure. The Ethiopian Prime Minister, Dr. Abiy Ahmed, earlier promised the withdrawal of Eritrean troops from Tigray. However, there has been no sign of withdrawal. On 15 April 2021, the US Ambassador to the United Nations expressed concerns about the conflict, stating that Eritrea must "withdraw their troops from Ethiopia immediately.". Humanitarian organisations are facing obstacles to provide services for the communities in need. Reports claim that Eritrean troops are blocking humanitarian aid, looting food from distribution points in Tigray, and threatening medical staff members. On 27 April 2021, the Eritrean Information Minister, Yemane Gebremeskel, refuted allegations of aid obstruction. On 10 May 2021, a group of 35 NGOs led by DefendDefenders issued a letter ahead of the 47th session of the Human Rights Council (HRC47) urging states to support the extension of the mandate of the Special Rapporteur on the human rights situation in the country.
Association
Eritrean armed forces cause human rights violations in Tilgray
Concerns raise over the grave international humanitarian law and international human rights law violations committed by the Eritrean armed forces in the Tigray region. On 26 February 2021, Amnesty International reported that the Eritrean and Ethiopian troops had murdered hundreds of citizens, including in the city of Axum in November 2020. 41 survivors recounted attacks on civilians, extrajudicial killings, and looting; this was verified by an analysis of satellite imagery. United Nations actors corroborated the implication of Eritrean soldiers. In an update to the Human Rights Council, High Commissioner for Human Rights Michelle Bachelet stressed that "serious human rights violations" Eritrean troops may have committed in Tigray include "acts of abductions and forceful return of Eritrean refugees and asylum seekers and their imprisonment in unknown locations."
#Eritrea has acknowledged it's troop are involving in #Tigray conflict after maintaining for months and #Eritran troops are comited rape ,mass killing, looting and destroyed all Tigrians property's ! @martinplaut @POTUS @SecBlinken @EwelinaUO @EU_Commission @Haavisto @AxumKI

— Waero Tigray (@gereteklay2) April 17, 2021
Domestic situation in Eritrea
Regarding Eritrea's domestic situation, Ms. Bachelet reiterated her call to the Eritrean government to "release political prisoners, journalists, civil society activists, and those detained for practicing their faith, some of whom have been held incommunicado for decades.". On 24 February 2021, in his initial address to the Human Rights Council, the new UN Special Rapporteur on Eritrea, Mohamed Abdelsalam Babiker, stressed that he had seen "no concrete evidence of progress or actual improvement in the human rights situation in the country.". The Eritrean government took a positive step by releasing Christian prisoners. On 27 January 2021, 6 women were freed after being imprisoned for four months for worshipping in public. On 10 February 2021, 64 Christians were set free after being imprisoned without trial for up to 12 years. On 04 March 2021, 21 Christian women were released after serving 4 years in prison. However, Eritrean citizens' enjoyment of their right to freedom of religion or belief remains limited.
#Eritrea: Where is Ciham Ali? https://t.co/Ou00OnvzzN "21 year old Ciham Ali Ahmed hasn't seen her family in 5 years. She's been in detention in Eritrea since she was 15 years old. In 2012 #Ciham was arrested after attempting to cross from Eritrea into #Sudan. " pic.twitter.com/ddrQd2UxJC

— Addis Standard (@addisstandard) April 3, 2019
On 3 April 2021, Amnesty International re-launched a social media campaign to draw attention to the detention of Ciham Ali Abdu. Ciham was arrested on 8 December 2012 while attempting to flee Eritrea, after her father Ali Abdu, the former Minister of Information, defected and went into exile. Ciham has been detained incommunicado for over eight years, after she was arrested at the age of 15. Amnesty called for the United States to demand her release as she is both an Eritrean and US national. On 31 March 2021, the Eritrean army arrested 23 Christians, which include mostly women, after raiding a prayer event in Asmara. 22 out of the 23 were later released on 11 April 2021, but it remains unknown why one man remains in detention. Another 12 Christians were arrested in Assab.