Ongoing attacks against environmental activists and journalists in India while critics harassed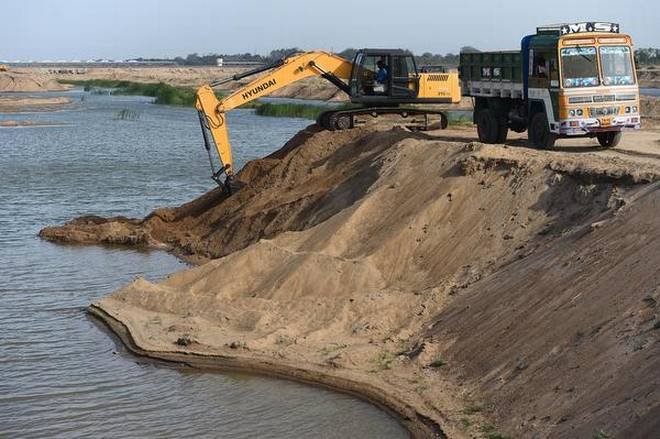 In May 2019, Prime Minister Narendra Modi's Hindu nationalist Bharatiya Janata Party (BJP) returned to power, registering a landslide victory in the Indian elections. The BJP won 303 seats and was leading on one seat out of the 542 seats up for grabs.
Since then the government has raided the homes and offices of noted Indian human rights defenders and lawyers Indira Jaising and Anand Grover for alleged violation of the Foreign Contribution Regulation Act, 2010 (FCRA) by Lawyers Collective, an NGO they co-founded. It has also unilaterally revoked the special status of Indian-administered Jammu and Kashmir in its constitution and subsequently imposed a communications blackout, restricting freedom of movement and arresting their political leaders and others.
Human rights defenders, particularly environmental and Right to Information (RTI) activists and journalists, continue to be targeted by state and non-state actors for exposing abuses.
Expression
Journalists face intimidation and threats in Rajasthan
On 5th July 2019, journalists from several media organisations across the Baran district in Rajasthan received information about a truck on the Ramgard road involved in illegal sand mining. When journalists Surendra Chaurasha of Hindi daily 'Dainik Bhaskar', Govind Rathore of Hindi newspaper 'Dainik Navjyoti', Om Prakash Sharma of 'Chambal Sandesh' and Kuldeep Singh Solanki of 'Bureau' newspaper reached the spot and started taking photographs of the truck which was being offloaded, they were threatened with violence by two unidentified individuals.
The two men also mocked the journalists, saying that their news coverage of the incident would not stop the illegal mining in the area as they enjoyed political patronage. The journalists fled the scene over concerns of safety and reported the incident to the local police who have filed a case against the two unidentified men.
Journalists face increasing pressure in India to self-censor due to threat of legal action, smear campaigns and threats on social media, and even threats of physical attack.
Journalist attacked for exposing sand-mining mafia
#MostRead this week: Indian journalist Pratap Patra attacked over sand mining investigation https://t.co/crUdAvQI3A

— Committee to Protect Journalists (@pressfreedom) June 9, 2019
On 30th May 2019, journalist Pratap Patra from the Odisha daily Samaja faced a life-threatening attack because of his investigative article on illegal sand mining in the state.
According to sources, Pratap noticed a few men following his motorcycle at around 9 pm while he was on his way home in Baliapal, Orissa. These men, who were also on motorcycles, chased him and then proceeded to attack Pratap with sharp weapons, breaking his helmet and causing severe injury to his hand and shoulder. Pratap was rushed to a hospital and later opened a case against seven individuals.
After immense pressure from media outlets and journalist groups the police arrested three of the seven named in the first information report. However, the three men were given special treatment by the police. They were housed in police barracks and not at the police station, and were allowed the use their phones in custody.
Patra told the Committee to Protect Journalists (CPJ) that he believes he was targeted because of an investigative article he published on 8th May alleging that a local sand mining operator was working illegally. The company was fined 1.6 million rupees (USD 23,000) following the publication of the article.
CPJ has previously documented a number of cases in India involving attacks on journalists reporting on illegal sand mining. In March 2018, journalist Sandeep Sharma was murdered in Madhya Pradesh's Bhind district after reporting on alleged police corruption and illegal sand mining. In August 2018, two reporters were attacked in Punjab while reporting on sand mining near the town of Jalalabad.
The CIVICUS Monitor has previously documented cases relating to illegal sand mining and it is clear that the problem runs deep into the roots of the bureaucratic and political establishment. A nexus with politicians and police allows illegal sand mining contractors and members of the sand mafia free reign over millions of tons of sand each year and pose a threat to environmental journalists in the country.
RTI activist shot in Uttar Pradesh
On 14th May 2019, while Right to Information (RTI) activist Krishanpal was visiting his farm in Shahpur, Muzzafarnagar, Uttar Pradesh, he was shot in his hands by five men. The 35-year-old was rushed to the Meerut hospital in a critical condition. Superintendent of Police, Stapal Antil has said, "prima facie, a complaint that Krishanpal had filed about the illegal possession of government land is suspected to be the reason behind the attack".
According to sources, the five men had illegally occupied large portions of government land in and around the Shahpur area. Krishanpal had gathered evidence against them using the Right to Information Act.
According to Human Rights Defenders Alert (HRDA), fatal attacks on RTI activists have been on the rise in recent years. This is mostly because RTI activists tend to work alone and are not always part of organisations and associations. Moved by corruption and illegal activities, they mostly seek information from local government which brings them close to public authorities, political leaders and wealthy individuals who do not want information about their activities to be disclosed, thus making the activists more vulnerable.
The law is now under attack by the Indian government. On 17th July 2018, the Modi government announced a proposal to amend to the RTI Act which would reform the Central Information Commission (CIC). Critics claim that the move will erode the independence of the CIC, the main body overseeing requests for information by Indian citizens. Many fear this will reduce their ability to access information. Opposition to the plans has been strong. Civil society organisations and opposition political parties have mounted a fightback against the proposals on social media using the hashtag #SaveRTI.
Academic suspended for questioning politician
Telangana: Suspension of School Principal Is a Misuse of Model Code https://t.co/19G98UPZBc via @thewire_in?lang=en

— ParanjoyGuhaThakurta (@paranjoygt) June 5, 2019
Activist and academic Lateef Mohammed Khan was arbitrarily suspended in May 2019 for raising questions through a video on social media on the functioning of the Telangana Government and non-fulfilment of electoral promises in his capacity as a long-standing human rights defender and Secretary of the Civil Liberties Monitoring Committee (CLMC), Hyderabad.
On 17th May 2019, the Office of the Regional Joint Director of School Education issued an arbitrary ex-parte order suspending Lateef Mohammad Khan, a Gazetted headmaster of a Government High School in Nampally, for posting a fifteen-minute video on Chief Minister K Chandrasekhar Rao also known as KCR on Facebook.
Lateef has been a prominent civil rights activist for over two decades.In the video which was released in the run-up to the Telangana Assembly elections in November 2018, Lateef detailed some of the electoral promises made by Chief Minister KCR during the 2014 elections and questioned why they had not yet been fulfilled.
Human Rights Defenders Alert (HRDA) has raised concerns about the arbitrary nature of such 'suspension orders' and called upon the Government of Telangana to drop the proceedings initiated against Lateef Mohammed Khan".
Political activist charged with sedition
The Delhi Police have lodged a case against political activist Shehla Rashid for her remarks on the situation in Jammu and Kashmir.
The report filed on 3rd September 2019 against Shehla Rashid has been registered under Sections 124A (sedition), 153A (promoting enmity between different groups on grounds of religion), 153 (wantonly giving provocation with intent to cause riot), 504 (intentional insult with intent to provoke breach of peace), and 505 (spreading rumours) of the Indian Penal Code.
In a series of tweets, on 17th August 2019, Shehla Rashid had claimed that the Indian Army was indiscriminately picking up men, raiding houses and torturing people in Jammu and Kashmir.
Association
Missing environmental activist appears and charged with colleague
Environmental activist S Mugilan who went missing in February found in Andhra Pradesh https://t.co/3xBb4KpH8b

— scroll.in (@scroll_in) July 7, 2019
On 6th July 2019, Vishwanathan, a 72-year-old social activist and the Convenor of Cauvery River Protection Movement, was summoned by the Karur Crime Branch - Criminal Investigation Department (CB-CID) regarding the case of missing environmental activist Mugilan.
As previously documented, Mugilan went missing on 15th February 2019 after he alleged that senior police officers were involved in deadly police violence during a protest in Thoothukudi. He was last seen on a train from Chennai to Madurai. Mugilan has been one of the most vociferous voices on environmental issues in the state and has been in the forefront of various struggles, including against illegal sand quarrying.
The police, in an attempt to intimidate and threaten Vishwanathan, showed him documents relating to an old case on the Sri Lankan issue in which he was indicted by the United States and later released. Vishwanathan also alleged later that the police showed him a document which purportedly incriminated Mugilan in a rape case and coerced him to falsely testify against the environmental activist. He refused and left the CB-CID office.
On the same day, Mugilan was spotted at the Tirupathi railway station in Andhra Pradesh by a passenger. The passenger, reportedly an acquaintance of Mugilan's family, alerted the local police and then informed the activist's wife. As a result, Mugilan was taken into custody by the Andhra Pradesh police and was later handed over to the Tamil Nadu police. He was brought to Chennai and arrested in connection with an alleged rape charge filed against him by a former colleague on 12th April 2019.
On 7th July 2019, Mugilan's wife and Vishwanathan arrived at the CB-CID office in Chennai to take Mugilan home. It was only then that the police informed them that Mugilan was being arrested and asked his wife, Poonkodi, to sign a copy of the remand report. She was not informed of the charges under which her husband was being arrested. Mugilan was then sent to the Tiruchirapally Central Prison.
On 8th August 2019, Vishwanathan was arrested on a charge of harbouring Mugilan. He was taken before a court and was sent to judicial remand and detained in Karur Sub Jail. Police say the CB-CID had registered a case against Vishwanathan under various sections of the Indian Penal Code for criminal conspiracy and causing the disappearance of evidence of an offence.
Women's rights defender Sobita Mangsatabam threatened in Manipur
On 24 July 2019, an off-duty police officer entered the office of Women's Action for Development (WAD), a women's rights organisation based in Imphal City, Manipur, and inquired about the whereabouts of its secretary, Sobita Mangsatabam (picture above). Dressed in civilian clothing, the officer pulled out his firearm, and questioned the caretaker of the office. As the office was closed that day due to a strike in the city, no one had reported for work.
Sobita is a human rights defender in Manipur who has been working for the rights of women and girls in Manipur for over two decades. It is believed that the threats against Sobita and WAD are linked to their intervention in a domestic violence complaint filed against the police officer by his wife on June 2019. In the complaint, the officer's wife had detailed threats and domestic violence, including death threats against her and their children. Since June, Sobita and her staff had been in contact with the police officer and his family in an attempt to resolve the matter. However, as the threats escalated, on 15 July 2019 Sobita and WAD supported the wife and children to leave the house and move to a temporary shelter.
The officer, subsequently identified as Laimayum Bishwanath Sharma, is a serving officer of the Manipur Police, who has been assigned as security to the local Rashtriya Swayamsevak Sangh (RSS). The RSS is a right-wing nationalist organisation with strong links to the ruling Bharatiya Janata Party (BJP). Sobita has since been informed by the police that officer Sharma has been arrested and suspended from service with immediate effect in connection with the threats against her. The officer was taken before the Court of the Chief Judicial Magistrate Imphal East and released on bail.
This was not the first time that Sobita has been threatened and attacked for her work. On 4th July 2019, a group of unidentified men travelling in a four-wheel-drive vehicle opened fire at her daughter, Urikhimbam Thoibi. The men had trailed Urikhimbam for some distance and shot at her and two other relatives, including a minor child, as they ran into her residence. They managed to escape unharmed.
Prominent academic Sujatha Surepally harassed for her activism
Prof Sujatha Surepally is an outspoken activist for Dalit and women's rights, and she has been targeted online on Facebook by Hindutva goons and is being falsely accused of burning images of 'Bharat Mata'. #DigitalHifazathttps://t.co/8hME5czodV

— Feminism in India (@FeminismInIndia) January 4, 2018
On 15th May 2019 the Akhil Bharatya Vidyarthi Parishad (ABVP) held a protest at the Satavahana University in Telangana against Dr. Sujatha Surepally, a prominent Dalit feminist scholar, environmental activist and Head of the Department of Sociology at the University. The right-wing student group, affiliated to the Bharatiya Janata Party (BJP) and the Rashtriya Swayamsevak Sangh (RSS), alleged that professor Sujatha was involved in Maoist activity as she and her students had visited Bhadrachalam tribal areas and filed a complaint with the police.
However, according to Human Rights Defenders Alert, the protest against Sujatha Surepally is linked to her advocacy against a male faculty member accused of sexually harassing women students at the University. After raising the issue consistently, the University constituted a committee and reportedly took disciplinary action against the alleged perpetrator, Dr. Srinivas, who has active connections to the RSS, a right-wing organisation.
This is not the first time that Dr. Surepally has been attacked. In December 2017 the ABVP ran an extremely demeaning, casteist and misogynistic campaign against her on social media. She has also been called 'anti-national'.
One month since lockdown in Jammu and Kashmir
As previously documented, the unilateral decision of the government to revoke the special status of Jammu and Kashmir without consulting stakeholders, has inflamed prevailing tensions and civil society has raised concerns about the restrictions to fundamental rights, particularly the communications blackout, restrictions on freedom of expression and the arbitrary detention of political leaders.
A month since the decision, human rights groups report that most of Kashmir still remains under a severe communications blackout and 'it has grossly impacted the daily lives of Kashmiri people, their emotional and mental well-being, medical care, as well as their access to basic necessities and emergency services'. There are reports that thousands have been detained, some under the Public Safety Act, a controversial law that allows detention for up to two years without charge or trial. Further, there are news reports of alleged torture by the Indian security forces.
On 22nd August 2019, five UN experts issued a statement expressing concern over the shutdown of the internet and telecommunication networks without justification, which they argue is 'a form of collective punishment'.
They also raised concerns about the curfew imposed across Jammu and Kashmir and reports of an increase in the arrest of political figures, journalists, human rights defenders and protesters, and allegations that "the whereabouts of some of those detained is not known", heightening the risk of enforced disappearances. The independent experts also raised the alarm over excessive force against protesters, including the use of live ammunition, which could amount to violations of the right to life.
Peaceful assembly
Authorities fire pellets at Adivasi indigenous community opposing eviction in Madhya Pradesh
Special Report: After pellet gunfire, 153 Adivasis in MP face police case – as does a dead man https://t.co/ayTVtr5IQQ via @scroll_in

— anjali mody (@AnjaliMody1) August 1, 2019
On 9th July 2019, four indigenous Adivasi men were injured after Madhya Pradesh forest officials used pellet guns against Adivasi Farmers who were resisting an eviction drive in Siwal village in Burhanpur district. Activists across the country have called the eviction drive illegal, citing the Supreme Court's stay on an earlier order calling for the eviction of more than 10 lakh forest-dwelling families whose claims over traditional forest land under the Forest Rights Act had been rejected.
In May 2019, the Madhya Pradesh government began re-examining the cases of several Adivasis whose land claims had been rejected and notified all district collectors not to carry out any evictions until those cases had been examined again.
Despite these efforts, on 9th July 2019 around 50 forest departmental officials and police arrived in Siwal village with excavators and began digging shallow pits and uprooting crops. Local activists claim that when the villagers shouted and protested against the destruction of their crops, the officials fired pellet guns into the air to control the crowd and when that failed, without issuing a warning, fired directly into the crowd injuring four men. Of the four that were injured, a farmer named Gokharsingh Badole had pellets embedded in his neck and chest, along with injuries to his abdomen.
The Nepanagar Police have registered two First Information Reports (FIR) in the case. The first FIR charged three unidentified forest officials for rash and negligent actions that caused harm and endangered human life. In the second FIR, 150 unidentified Adivasi villagers were charged under various sections of the Indian Penal Code dealing with unlawful assembly, rioting and obstruction of public servants
For decades, India's Adivasis have borne the brunt of development-induced displacement. A range of protective laws has not prevented indigenous communities in India from having their lands taken, their livelihoods destroyed and their rights trampled on as a result of business activities. Adivasis, who constitute about 8% of India's population, rely on their lands and forests for their livelihoods.
Activists detained after holding protest in Hyderabad
In May 2019, a group of human rights defenders were arrested and detained by the police in Hyderabad after they were involved in a protest.
On 2nd May 2019, a group of human rights defenders and concerned citizens in Hyderabad gathered outside the office of the Telangana State Board of Intermediate Examination (TSBIE) to hold a peaceful protest against the discrepancies in the Intermediate exams evaluation process in which at least three lakh students reportedly failed and 23 students committed suicide as a result.
The group of activists including Jaya Vindhyala, Gaddam Ashok, M Venkatesh Guna and Rabbani were subsequently arrested and detained by the Begumbazar police. They were held without food, water and access to a washroom until late in the evening when they were released from police custody.
Civic Space Developments
Tags
intimidation,
harassment,
environmental rights,
protestor(s) detained,
HRD detained,
attack on journalist,
criminal defamation,
torture/ill-treatment,
extractive industries,
time,place restrictions,
non state actors,
HRD threatened,
office raid,
attack on HRD,
restrictive law,
minority groups,
land rights,
Back to civic space developments