Electoral law passed that will stifle charities in Australia while targeting of activists persists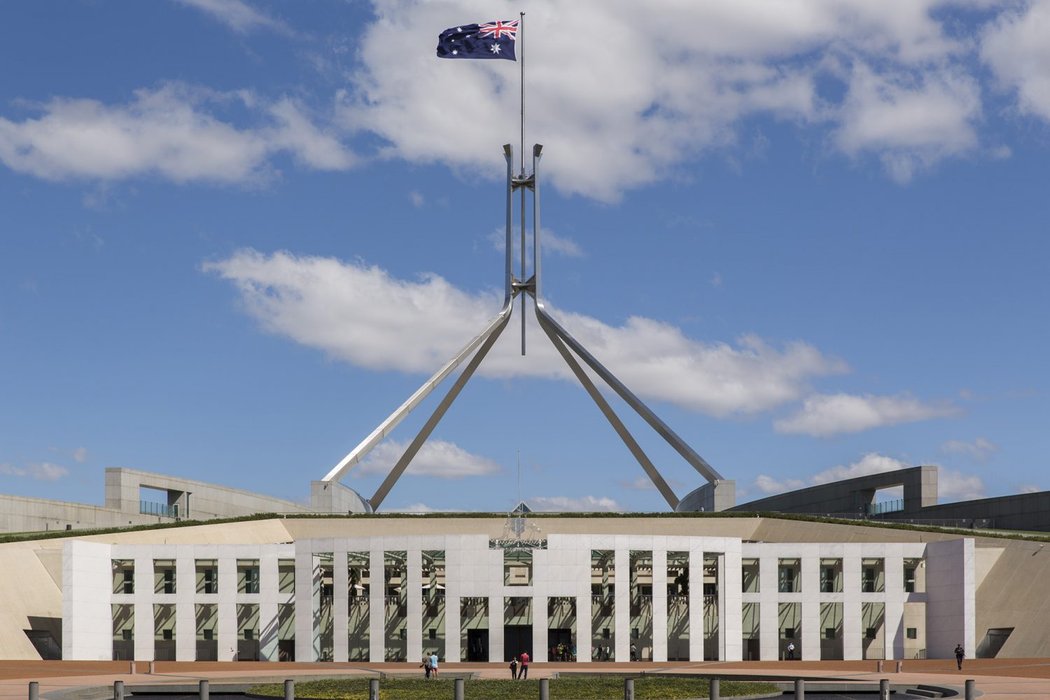 The state of civic space in Australia remains 'narrowed' in new ratings published by the CIVICUS Monitor in December 2021. In recent months electoral laws were passed by parliament to impose more regulation on charities during elections while a joint NGO report highlighted the suppression of climate defenders. At the same time the senate disallowed proposed regressive changes to the NGO regulation that would have handed the Charities Commissioner extraordinary and far-reaching powers while lawyers slammed the secrecy around a judgment in the case of a whistleblower and lawyer Bernard Collaery who is being prosecuted for disclosing information about the bugging of Timor-Leste government buildings in 2004.
Association
Electoral law amendments will stifle charities around elections
In early December 2021 it was reported that changes to electoral laws passed by parliament will impose more regulation on charities and other organisations that engage in the electoral process.
Despite intense lobbying by a coalition of charities, a last-minute deal between the Morrison government and the opposition led to the bill's passage, albeit with some amendments that slightly lessen its negative impact.
The Electoral Legislation Amendment (Political Campaigners) Bill 2021 lowers the threshold for entities such as charities to disclose political spending. Previously, an organisation had to register as a 'political campaigner' if it exceeded AUD 500,000 (USD 360,000) in electoral expenditure (money spent on campaigns, advertising and any other advocacy work seeking to influence voters in an election) in any of the past three years. The bill sought to lower this threshold considerably to AUD 100,000 (USD 71,800). As part of the deal between the government and opposition, this threshold was changed to AUD 250,000 (USD 179,500) in the final version of the bill that was passed.
More charities will now be required to register as political campaigners and be subject to the additional reporting obligations this entails, including identifying their larger donors.
According to ProBono Australia, opponents of the bill fear it will place an unnecessary burden on charities and will act like a spending cap, with charities stepping back from campaigning in order not to trigger the additional requirements that come with being a political campaigner. Critics also believe it will make it harder for Australians to participate in national debates on important issues.
In addition to lowering the threshold, the bill also broadens the type of expenditure that is relevant for determining whether an organisation is subject to any reporting and other obligations. Now, any expenditure "in relation to an election" must be counted, but there is no guidance as to what this actually means. Another problematic element of the bill is the fact that it will apply retrospectively to money already spent by an organisation.
Australian Democracy Network executive director Saffron Zomer said it was bad law making and fundamentally unfair: "It is beyond disappointing that our government would spend its time on stifling civic participation when it could be focused on important reforms that would really make democracy work better for all."
Ahead of the passage of the law, Human Rights Law Centre Senior Lawyer Alice Drury said: "Successive governments have attempted to silence charities through a strategy of death by a thousand cuts.Charities have enormous expertise to contribute to public debate. Instead of repeatedly trying to silence charities and wrap them up in red tape, the Morrison Government should respect charity advocacy as an essential part of a healthy democracy."
Report highlights suppression of climate defenders 
Environmental activists face 'fever pitch' of repression from Australian governments, report says https://t.co/0uoRl94F2T

— Guardian news (@guardiannews) November 25, 2021
A report published in November 2021 by the Human Rights Law Centre, Greenpeace Australia Pacific and the Environmental Defenders Office identified "a clear and alarming trend" that sees climate defenders increasingly being targeted and suppressed by Australian governments.
"Global Warning: the threat to climate defenders in Australia" maps the systematic repression of communities and organisations advocating for climate justice in the wake of government inaction.
The report reveals how "the unregulated political influence of the fossil fuel industry – a murky web of connections between governments and industry – is driving political inaction on climate change" and the repression of those calling for action.
Yusur Al-Azzawi, Senior Lawyer at the Human Rights Law Centre, said: "For those without money or political access, protest is a critical way to advocate on the issues they care about. Yet we are seeing an alarming trend in which climate defenders are increasingly being restricted, intimidated and attacked by governments and politicians wedded to fossil fuels."
Forms of repression include: The introduction of harsh, and at times unconstitutional, anti-protest laws targeting climate defenders; the enforcement of punitive bail laws and excessive penalties for minor protest related offences; stifling civil society by defunding climate education and threatening to deregister charities that engage in climate activism; targeting activists with litigation; and surveilling and infiltrating groups of climate defenders.
Katrina Bullock, General Counsel at Greenpeace Australia Pacific, said: "This report documents the disturbing pattern of repression experienced by peaceful climate activists in Australia as they attempt to be heard – from the laws introduced to criminalise peaceful protests to the excessive bail conditions, penalties and lawsuits endured by those who advocate for a greener, healthier future."
Senate disallows proposed regressive changes to NGO regulation
BREAKING: The Senate has just blocked the Morrison Government's disastrous ACNC regulations that would have silenced the charity sector. This is Australia, NOT Lukashenko's Belarus #auspol pic.twitter.com/rFj9VZcaRU

— Deborah O'Neill (@Deborah_ONeill) November 25, 2021
In November 2021, in a major victory for civil society, the Senate decided to disallow rules cracking down on charities' advocacy work.The regulations were defeated after Senator Rex Patrick introduced a disallowance motion in the Senate, which passed by 24 votes to 19.
As previously documented, the federal government had been pursuing regulatory change to allow for the deregistration of charities in cases where staff commit a summary offence, the most minor of legal breaches such as trespassing, theft, vandalism or assault.
Under the proposed governance standards, the Australian Charities and Not-for-profits Commission (ACNC) commissioner could revoke an organisation's charitable status if they reasonably believed it was "more likely than not that the entity will not comply with a governance standard".
For a number of months, the charities sector has fought strongly against the proposed changes that would have handed the Charities Commissioner extraordinary and far-reaching powers. The sector believed the proposal – which was part of a government crackdown on "activist organisations masquerading as charities" – could lead to charities being deregistered for something as simple as tweeting in support of a protest that accidentally ventures onto private land, or providing support to whistleblowers.
Paul Ronalds, the CEO of Save the Children, said the senators "sided with common sense". He added, "These changes would have handed an unprecedented amount of power to the Charities Commissioner to shut down a charity for advocating on vital social issues".
Expression
Lawyers slam secrecy around judgment in case of whistleblower
'The Attorney-General's attempts to have a decision that said no to secrecy itself be kept secret is not only absurd but undemocratic.' My comments to @knausc on tonight's news that the Morrison Government is taking the Collaery case to the High Court https://t.co/XEH61S3fOc

— Kieran Pender (@KieranHRLC) December 3, 2021
Human rights lawyers in December 2021 slammed the decision by the government to block the full publication of a key judgment in the trial of lawyer and whistleblower Bernard Collaery as "not only absurd but undemocratic".
As previously documented, the government prosecuted whistleblower Witness K - a former Australian spy - and his lawyer Collaery under section 39 of the Intelligence Services Act for disclosing information about the bugging of Timor-Leste government buildings in 2004, an operation that gave Australia the upper hand in talks to carve up resources in the Timor Sea. Witness K was handed a three-month suspended sentence in the Australian Capital Territory (ACT) Magistrates' Court in June 2021 and ordered to be on good behaviour for 12 months.
Prior to October 2021, significant parts of Collaery's trial were to be shrouded in secrecy after some of Australia's most senior intelligence and foreign affairs officials convinced a court of the risk an open hearing posed to national security. However, Collaery later won a major victory in the Australian Capital Territory court of appeal, which lifted the previous secrecy orders and declared the importance of open justice in, among other things, deterring political prosecutions.
A summary of its decision was published. The court of appeal's full judgment, however, has never been seen by the public because the government intervened to demand it be redacted.
The court of appeal however, refused to redact the judgement. On 3rd December, the government sought leave to appeal in the high court to have parts of the judgement suppressed. Human Rights Law Centre senior lawyer Kieran Pender said it was another "perverse turn" in the government's pursuit of secrecy in the prosecution. The prosecution of Collaery has been reportedly pushed back to February 2022, ensuring the case enters its fourth year with no trial date set.
Human rights groups have long called on the authorities to overhaul current whistleblower protection laws and during during its review at the UN Human Rights Council in January 2021, states called on the government to repeal national security laws that violate the right to freedom of expression and to protect whistleblowers.
In December 2020, in response to the Moss review of the Public Interest Disclosure (PID) Act – the heavily criticised legal regime governing whistleblowing by public officials – the government acknowledged deficiencies in the legal framework and accepted some of its recommendations. In November 2021, the federal government outlined a detailed plan to reform Australia's whistleblowing laws and remove secrecy offences. The assistant attorney general, Amanda Stoker, told the National Whistleblowing Symposium that the government would move to reform the Public Interest Disclosure Act, which is designed to shield public sector whistleblowers from reprisal.