Dominican Republic: HRD detained for filming raid on migrants; new bills impacting free expression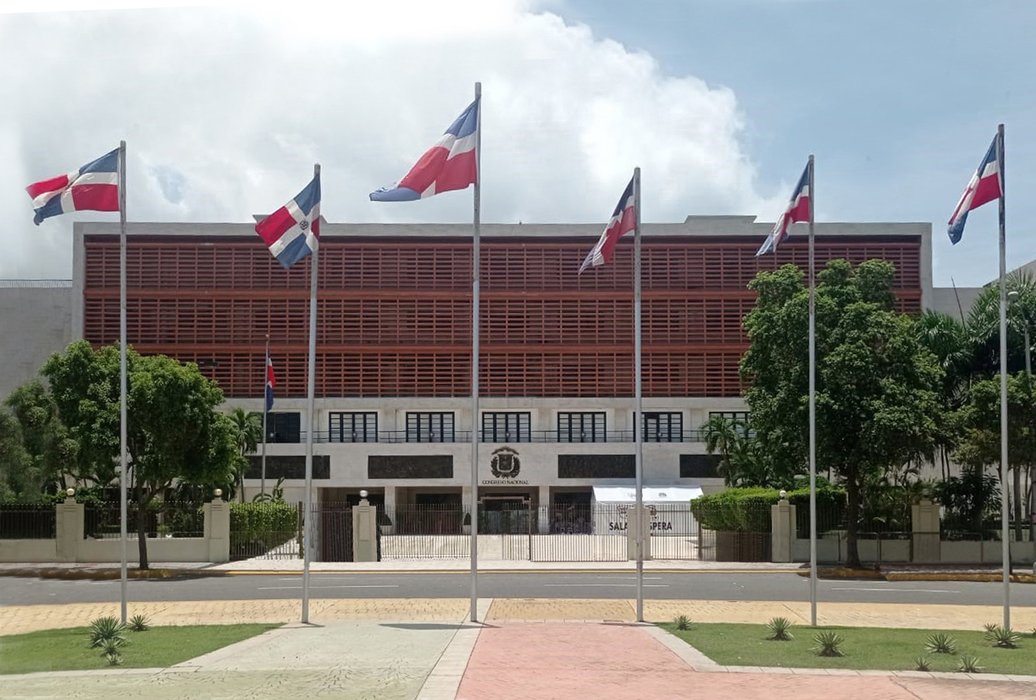 Association
Detention of human rights defender
(Hilo) Esta mañana me detuvo arbitrariamente la Dirección General de Migración en Ciudad Juan Bosch, cuando fui a atender un llamado de compañer@s migrantes víctimas de uno de los operativos ilegales que está llevando a cabo esa institución.
Atencion .@ProcuraduriaRD .@peulloa

— Roudy Joseph (@newagetechdr) May 24, 2022
On 24th May 2022, human rights defender Roudy Joseph was detained by agents of the Directorate-General for Migration (DGM) after refusing to hand over his mobile phone. Joseph is a member of the Colectivo Haitianos RD, a collective that defends the rights of people of the Haitian diaspora in the Dominican Republic. The incident took place after Joseph filmed a DGM operation to arrest undocumented migrants in Juan Bosch City. Joseph reported that the state agents acted violently, raiding apartments and detaining any Black person regardless of their migratory status. In a statement, the DGM said 174 people were detained to be processed for deportation procedures.
Joseph said on his Twitter account that the officers who detained him claimed he did not have his papers in order, despite him carrying his ID. He was released after the officer in charge saw his identification. The activist said his detention was retaliation for documenting the operation. On 30th May 2022, the Haitianos RD collective protested the government's actions in Juan Bosch City.
Expression
Bills impacting freedom of expression
El proyecto de ley que regula la practica del derecho a la intimidad, honor, buen nombre y la propia imagen, presentado por la senadora de Bahoruco, Melania Salvador, tiene como objetivo regular factores relacionados con el respeto a la dignidad, y los derechos de las personas. pic.twitter.com/FeqkPxHo91

— CAESCO (@CAESCORD) June 25, 2022
On 17th May 2022, the Senate approved a controversial bill on the "right to privacy, honour, good name and one's own image." The initiative, proposed by Senator Melania Salvador, lacks safeguards for the work of the press, and gives the courts excessive discretion to apply sanctions and award damages compensation in civil suits.
Legal experts and press associations, such as the Dominican Society of Newspapers (SDD) and the Dominican Association of Journalists (CDP), warned that the bill uses ambiguous expressions and, if enacted, could threaten freedom of expression. For instance, the text characterises as unlawful interference "the imputation of facts or the expression of value judgements through actions or expressions that in any way injure the dignity of a person, undermine their reputation, defame or damage their image, honour and good name, published in any printed or digital media."
On 23rd June 2022, the Inter American Press Association (IAPA) issued a statement expressing concern about this bill and other initiatives that might restrict freedom of expression in the Dominican Republic. IAPA also highlighted a bill on cybercrime presented by President Luis Abinader's government to Congress in June 2022, which would replace the current legislation on the topic. According to the group's analysis, the new bill increases maximum prison sentences for defamation to four years and maintains financial penalties for libel. IAPA called on authorities in the country to ensure that the national legislation conforms to Inter American jurisprudence.
Press and Ombudsperson attacked
Newspaper Listín Diario reported an alarming violation of freedom expression that affected its reporters. The incident took place when Ombudsperson Pablo Ulloa attempted to inspect a retention centre for confiscated vehicles, known as El Canódromo, on 11th April 2022. Ulloa, his staff and journalists who were accompanying the visit were physically attacked by transit agents. Reporters had their electronic devices damaged and seized, including cameras and phones.
According to Listín Diario, agents of the General Directorate of Land Traffic Safety (Digesett) seized one of their reporter's phones and erased all its data. In June 2022, public prosecutors announced they would file a formal charge against the transit agents involved in this incident.
Improvement in Press Freedom Index
The Dominican Republic was ranked 30th of 180 countries in Reporters Without Borders' (RSF) 2022 World Press Freedom Index. This was a significant improvement in comparison to the previous year, when the country was ranked 50th.The organisation said that in recent years there has been a decrease in physical and verbal attacks against journalists and that freedom of expression is widely exercised. However, RSF underscored that "there are still articles in the Penal Code that impose prison terms for journalists found guilty of defamation or libel." The group also mentioned media concentration, noting that the country's main news outlets all rest in the hands of a single private company.
Peaceful Assembly
March for labour rights
El CMD marcha en el Día del Trabajo por una seguridad digna.- pic.twitter.com/HcLTsIYp2S

— Colegio Médico Dom. (@cmdorg) May 1, 2022
On 1st May 2022, trade unions and social organisations in the Dominican Republic organised a unity march in Santo Domingo to mark International Workers' Day. The demonstration for labour rights was led by the Dominican Association of Teachers (ADP) and the Dominican Medical Association (CMD) and supported by platforms such as the National Popular Coordinating Committee and the Coalition for Dignified Social Security.
The demonstrators demanded dignified wages and better working conditions for all public and private workers. They also called for improvements in social security policies, women's rights to equal pay for equal work, measures to address the rising cost of living, among several other demands.