Dissolved parliament, and ongoing crackdown on peaceful assembly and expression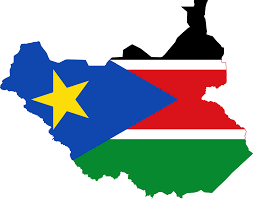 General situation
On 9th May 2021, President Salva Kiir dissolved the parliament in accordance with the Revitalized Agreement on the Resolution of the Conflict in the Republic of South Sudan (R-ARCSS), signed in 2018. The move will open a process leading up to the reconstitution of the Parliament. The new assembly will be composed of 550 legislators from opposing sides of the country's civil war, including 332 from the ruling Sudan People's Liberation Movement (SPLM) party. The parliamentarians will be nominated by different parties, not elected.
In separate developments, DefendDefenders and the South Sudan Human Rights Defenders Network (SSHRDN) submitted a report highlighting human rights violations pertaining to freedoms of opinion and expression, association and peaceful assembly, ahead of South Sudan's third Universal Periodic Review (UPR) at the UN Human Rights Council. South Sudan's UPR will take place in January 2022. 
South Sudan, ECHO humanitarian SitRep
On 7 June, two aid workers working for Doctors with Africa (CUAMM) were killed in an ambush in Yirol West, Lakes. The clearly marked humanitarian vehicle was part of a convoy returning from a health facility.
Four hum…https://t.co/B5gjHpqz0t

— Jorge Castilla E (@JorgeCastillaE) June 9, 2021
Association
On 8th June 2021, two aid workers from Doctors with Africa CUAMM were killed in an ambush while delivering food relief in Lake State. The UN condemned the murders and called on the government to investigate and bring the perpetrators to justice.
Matthew Hollingworth, acting head of the United Nations humanitarian agency OCHA said:
"Four aid workers have been killed in the last month alone. I fear that continued attacks on humanitarians and the consequent suspension of activities will have a serious impact on humanitarian operations in South Sudan."
According to the United Nations, at least 128 humanitarian workers have been killed while undertaking their work in the country since 2013.
Peaceful Assembly
On 12th June 2021, the Melut County commissioner ordered the arrest of seven youth leaders, namely Thon Beny, Kur Aguek, Dhieu John, Santino Doki, Jok Nun, Naywai Jok and Adau, for protesting the dumping of waste by Dar Petroleum Operating Company (DPOC) in their town, and failure by the company to provide clean water and road repairs as required by law. Protesters surrounded the local government offices demanding that the youth leaders be released on 15th June 2021.
Separately, on 17th July 2021, South Sudan Civil Society Forum (SSCSF) held an event to discuss the constitutional history of South Sudan. The National Security Service (NSS) raided the event, confiscated the banners and ordered its immediate cancellation. The NSS claimed the event was cancelled because "only parliament is authorised to discuss the constitution." SSCSF released a statement condemning the cancellation of the event. The letter criticised the NSS for violating citizens' right to freedom of opinion and expression, association and assembly.
Expression
On 19th June 2021, four Good News Radio media personnel, including its director, were assaulted by police officers while visiting a detained artist. The artist's arrest is allegedly linked to an unreleased song that condemns police brutality. The four media personnel were reportedly tortured and later released but the artist remained in detention.
In a statement was signed by the organisation's Lakes State Coordinator, Daniel Lat Kon, the Community Empowerment organization (CEPO) said in part:
"CEPO has learned that three Radio Good News staff including Station Director Marial Deng and an artist have become victims of police brutality in Lakes State. The police Operation accused Radio Good News music production studio [of allowing] an artist to compose a song that condemns police brutality on civilians…Police can't continue with such intimidation on innocent people in the state… "Police are not supposed to intimidate or torture citizen[s]; their role is to provide protection of life and properties. We call upon the Lakes State Government headed by Acting Governor Hon. Poth Madit to quickly intervene. [The] police must be held accountable for their actions against civilians."
Despite being unwell, state broadcaster journalist Alfred Angasi arrested by South Sudan's intelligence service and detained at its headquarters for 3 weeks and counting reports @pressfreedom: https://t.co/QCltxe8v5n @AFEXafrica @IFJAfrica @amdissmedia

— IFEX (@IFEX) July 26, 2021
In a separate incident, on 5th July 2021, the NSS arrested Alfred Angasi, a radio presenter at the state-owned South Sudan Broadcasting Corporation (SSBC). Angasi was detained at NSS's headquarters in Juba, which is known as the "Blue House," for two weeks without charge and without access to his lawyer and family. According to the President of the Union of Journalists of South Sudan, Patrick Oyet, Angasi was arrested for refusing to read a news broadcast following a presidential announcement on 3rd July 2021. NSS officers told the union they were investigating the journalist's motive for refusing to read the news. On 24th July 2021, Angasi was released, but family members remain concerned about his health condition which declined while in detention because he was unable to take his medication. He was previously diagnosed with tuberculosis.