Disinformation and fake news on the rise during COVID-19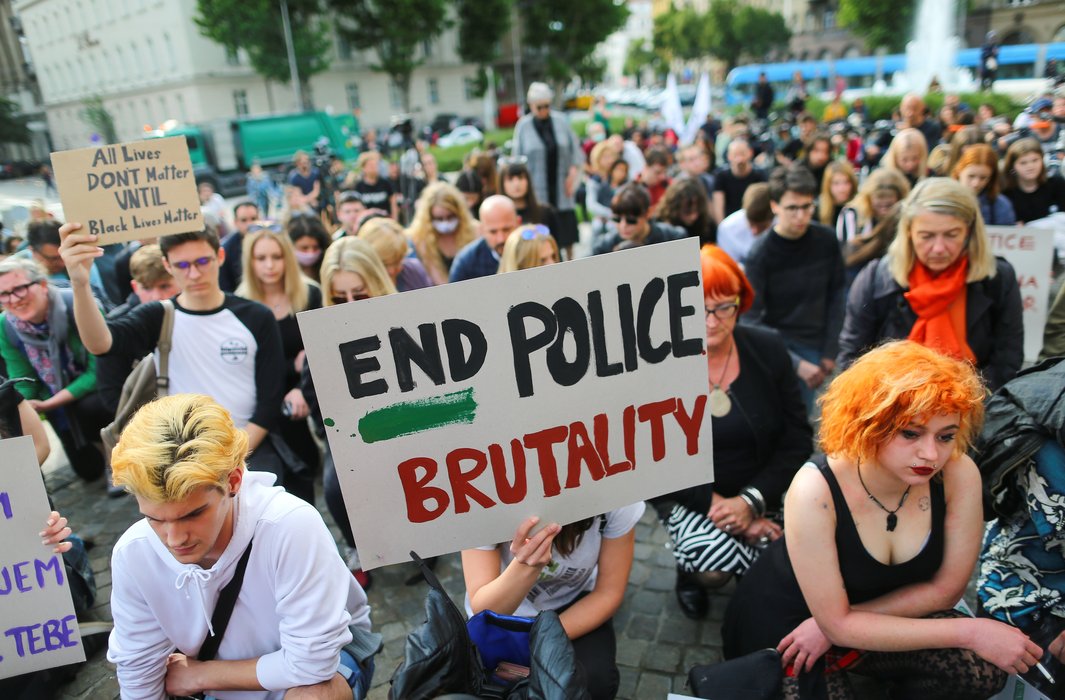 Association
Attempts to deny COVID19 patients vote
Amid the COVID-19 outbreak the GONG election monitoring NGO warned that the State Electoral Commission has not allowed people who are infected with the coronavirus to vote from home, but it has allowed this for people in self-isolation. The right to vote is a fundamental constitutional right and thus this practice is considered discriminatory towards citizens who are infected with the coronavirus. GONG further added that the public had to be informed on what legal basis those infected with coronavirus have been stripped of their right to vote, given that Croatian law does not recognise the category of stripping someone of their right to vote. The organisation added:
"Seeing that the law does not foresee voting in hospitals, all citizens being treated in hospitals, not just those suffering from coronavirus, will be stripped of their constitutional right to vote."
The organisation is advocating for polling stations at hospitals and the introduction of postal voting to avoid discrimination.
Shortly before the election took place the Constitutional Court ruled that the Electoral Commission must ensure that COVID-19 patients have the right to vote. Following this, the commission announced that coronavirus patients would be allowed to vote by proxy. The first results of the 5th June 2020 parliamentary elections saw the ruling Croatian Democratic Union (HDZ) winning, with an increase in its seats in parliament.
During the COVID-19 pandemic, where restrictions on movement were imposed, the Croatian Gender Equality Ombudsman stated that it has received an increasing number of complaints about violence against women, which has also been observed in other countries that enforced lockdowns.
NGOs call for protection of migrant rights
Allegations against Croatian police of torturing migrants have continued to emerge, as mentioned briefly in a previous Monitor update. According to the human rights organisation Amnesty International, the Croatian police have tortured and abused migrants trying to enter the country from neighboring Bosnia and Hercegovina. The report claims that "men in black uniforms identical to those worn by Croatian police spent five hours abusing 16 Pakistani and Afghan immigrants, then mocked their injuries by smearing food on them".
The Interior Ministry has, however, dismissed these allegations, while NGOs state that there is evidence and testimonies from eyewitnesses. Local NGOs have also called on the authorities to conduct the necessary investigations in relation to the accusations. A Bosnian activist, Zehida Bihorac, from the S.O.S. Balkanroute collected 1,600 pages of medical evidence and testimonies regarding the brutality of the Croatian border police. She called on the international community to stop the violence at EU borders. The UN High Commissioner for Human Rights also expressed concern about the use of force and the abuse of migrants.
"Croatia must ensure that all measures at the border, including those aimed at irregular migration, comply with international human rights and standards, in particular that there is no discrimination, torture or unfair treatment, and that the prohibition of arbitrary or collective evictions is adhered to". - Nils Melzer, Special Rapporteur on Torture and Other Cruel, Inhuman or Degrading Treatment or Punishment.
Slovenian NGOs have also accused Slovenia of violating the European Convention on Human Rights because it sends illegal migrants back to Croatia, knowing that their human rights will be violated there.
In relation to this case, two Croatian police officers have been criminally charged for beating an Afghan migrant, Amnesty International reports.
"This is the first time that a police officer has been charged for committing the type of violence against migrants that we have documented for years - it is therefore a significant step forward,"- Jelena Sesar, Amnesty International's Researcher for the Balkans.
Peaceful Assembly
During this reporting period, a few protests were held in Croatia, which followed the health recommendations for the COVID-19 outbreak, such as wearing masks and maintaining social distancing.
Private entrepreneurs held a protest in Zagreb in late May to call on the state to deliver on its promises of assistance amid the COVID-19 pandemic. Namely, jobs in the private sector in the country were among the most affected during the crisis.

Although the official nineteenth Pride parade was rescheduled for 19th September 2020 due to COVID-19, LGBTI activists symbolically "occupied" the squares on the usual route of the parade in early June 2020. In a statement the organisers said:
"We want to show that we exist and that we are part of this society, that we share its fears and uncertainties as other citizens, that we won our right to public assembly, to our families, to our life partnerships, and made it possible for violence in same-sex unions to be recognised and qualified."
The 5th Walk for Life was held in Zagreb and in seven other cities in Croatia on 27th June 2020. The motto for this year's march was "Protecting life without discrimination", with special emphasis on the elderly this year, as due to the COVID-19 outbreak they have faced an additional health risk.
Following mass protests against racism in the US after the death of George Floyd, a Black man, by a Minneapolis police officer, a Black Lives Matter protest was held in Zagreb in early June 2020. Protesters emphasised the need to put an end to racist policies and to build a world based on solidarity and equality. The protest was peaceful.
#BlackLivesMatter Protest in #Zagreb

Rada Borić, the VP of the New Left in Croatia, member of the Zagreb City Assembly, & a #1BillionRising Coordinator participated

📸: Ronald Gorsic/CROPIX#BLM #NoJusticeNoPeace #VDay #RiseResistUnite #RiseInSolidarity #UntilTheViolenceStops pic.twitter.com/P1x6R9OUiG

— V-Day (@VDay) June 11, 2020
Expression
Amid the COVID-19 outbreak, an increase in the spread of disinformation and fake news regarding the virus has been noted in Croatia. Due to this, the Croatian police have filed dozens of reports against citizens who were spreading fake news. The journalists from the media portal Faktograf.hr have also created a blog in order to provide fact-checking services to citizens regarding COVID-19 news, thus hindering the spread of fake news. Nevertheless, some of the journalists who are writing the blog have been the target of hate speech on social media due to their COVID-19 related work.
"These people also appear on the authors' private profiles and insult them, and even more often on the authors' profiles. There are extremely frequent insults that have that gender perspective, they are attacked because they are women. Quite often we receive threats and regularly report them to the police," (translated from Bosnian)- portal editor-in-chief, Petar Vidov.
During the reporting period, there was a case of ethnic hate speech. Namely, a banner was displayed in Zagreb inciting ethnic violence against Serb women and children. Prime Minister Andrej Plenkovic condemned this act and stated that in modern Croatia there is no place for hate speech and that those responsible must be condemned and punished in the strongest terms. The Zagreb police are investigating six people suspected of displaying the banner and have arrested four of them so far.
In a separate development, the Attorney General's Office in Split has issued an indictment against two men for assaulting a female reporter in April 2020. The incident occurred when the reporter was filming a mass that was being held despite the ban on public gatherings. The reporter sustained light injuries and the attackers were charged with preventing the reporter from doing her job.