Despite formation of a commission to protect rights defenders, attacks persist in Afghanistan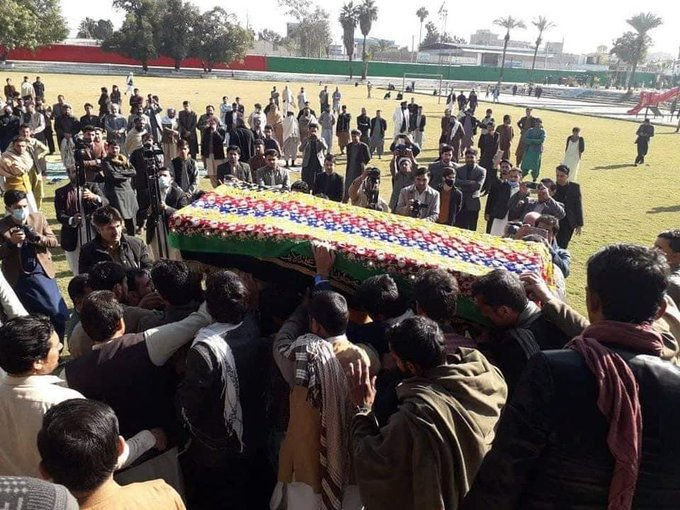 Months of talks between Afghanistan's government and the Taliban in Qatar have failed to reach a breakthrough. The Afghan government confirmed it would attend both the upcoming US and Russian-hosted peace summits in the coming weeks. Russia's summit will take place on 18th March 2021. The US-sponsored one will take place in Turkey in April 2021.
In December 2020, a new commission for the protection of human rights defenders was formed in Afghanistan. Despite this, civil society continues to document ongoing threats and attacks against human rights defenders and journalists. The perpetrators of crimes remain unpunished and the government is failing to investigate and bring the perpetrators of these crimes to justice.
Association
New commission for human rights protection formed
On 3rd December 2020, the Afghan government created the Joint Commission for the Protection of Human Rights Defenders through a presidential decree issued by President Ghani.
The Commission, established under the chairmanship of the second vice president is for the purpose of strengthening human rights advocacy and addressing the national and international concerns of human rights related issues in Afghanistan. The Commission will determine its priorities and develop a joint plan with NGOs for the protection of human rights defenders.
Afghan activists were cautiously optimistic about its formation. While welcoming it, some were skeptical, saying the security authorities are not transparent in their investigations into most of the cases.
Three months later, according to Amnesty International, no practical steps have been taken to make it an effective protection mechanism, with a lack of information forthcoming on any plan or strategy to address the escalating threat faced by members of Afghan civil society. It called on the Commission to ensure that, where necessary, human rights defenders are provided with adequate protection measures including relocation, relief and psychosocial support.
Human rights defenders attacked and killed
Despite the formation of a commission for their protection, human rights defenders and their families have continued to come under systematic attack.
Three suspects have been arrested on charges of murdering Yusuf Rasheed, the CEO of FEFA and activist.
Unknown gunmen shot and killed him and his driver in December of last year in Kabul. pic.twitter.com/2SnZBssuEC

— Afghanistan Times (@AfghanistanTime) January 9, 2021
On 23rd December 2020, Yusuf Rasheed, chief executive of the Kabul-based Free and Fair Election Forum of Afghanistan (FEFA) was shot at by unknown gunmen in the city's Police District 7. Rasheed and his driver passed away at the Kabul Emergency Hospital after sustaining serious injuries, according to their families and colleagues. A prominent civil society activist, he was on his way to participate in the inauguration of a peace advocacy group in Kabul when the attack occurred. In January 2021, it was reported that Afghan forces had arrested three people in connection with the killing.
Prominent Afghan women's rights activist Freshta Kohistani has been assassinated in a village in the Kapisa Province northeast of Kabul, Afghanistan's Interior Ministry said on December 24. https://t.co/dqtHn36d6K

— Gandhara (@GandharaRFE) December 24, 2020
On 24th December 2020, prominent Afghan women's rights activist Freshta Kohistani was assassinated in a village in the Kapisa Province northeast of Kabul. She had mentioned serious threats against her in a Facebook post on 13th December, directed at the First Vice President Amrullah Saleh. Kohistani had spoken up against the wave of assassinations in Afghanistan and had a large following on social media.
On 31st December 2020, the body of Abed Jahed, was found in the Bustan area of Kabul with bullet wounds to his body. He wasa civil rights activist in Baghlan and a member of the leadership of the National Council of Sunni Hazaras of Afghanistan, He had just moved there.
On 13th January 2021, Ahmad Rashed Sameh, son of a prominent human rights defender and provincial director of Afghanistan Independent Human Rights Commission in Balkh province was abducted and killed by unidentified men in Mazar-e-Sharif. No group has claimed responsibility for the abduction and killing. According to reports, he was suffocated and his body placed inside a bag that was discovered by locals.
On 21st January 2021, Adel Nang, a member of a CSO from Paktia province was killed by unidentified gunmen along with his driver. He was travelling towards his home in Gardiz city of Paktia when the attack happened. According to the Safety and Risk Mitigation Organization, on 27th January, Abdul Razzaq Andar, a member of a CSO and tribal elder was killed in Ghazni city in front of his home by unidentified gunmen. 
Dr. Khalil-ur-Rahman Narmgo, former head of the provincial journalists union and a leading surgeon of Baghlan-e-Markazi hospital was assassinated by unidentified armed men, while he was on his way to Pul-e-Khumri city on Tuesday evening. pic.twitter.com/7A4UsiVisT

— Reporterly (@Reporterlyaf) February 24, 2021
On 23rd February 2021, Dr. Khalil-ur-Rahman Narmgo, a member of a civil society organisation, was killed by unidentified gunmen, when he was travelling between Pul-e-Khumri and Baghlan-e- Markzai of Baghlan province.
In March 2021, members of the UN Security Council expressed their concerns over the increased targeted attacks against Afghan HRDs and journalists, particularly since the peace talks in Afghanistan started in September 2020.
They stressed the need for "full, equal and meaningful participation of women in this regard. The members of the Security Council strongly encouraged parties to the negotiations to pursue confidence-building measures, including reductions in violence, and to continue to engage in good faith".
The members of the Security Council called for an immediate end to these targeted attacks and stressed the urgent and imperative need to bring the perpetrators to justice.
Report by UN shows changing pattern on attacks on human rights defenders
On 15th February 2021, the UN Assistance Mission in Afghanistan (UNAMA) released a detailed report on the state of human rights defenders in Afghanistan. The report found that 65 journalists, media professionals and human rights defenders were killed in Afghanistan between 1st January 2018 and 31st January 2021, with 11 losing their lives since the start of peace negotiations in September 2020.
The special report "Killings of Human Rights Defender and Media Professionals" also documented "changing patterns" of attacks. The most recent wave, that of intentional, premeditated and deliberate targeting of individuals, with perpetrators remaining anonymous, contrasts with previous years, UNAMA said. In the past, such deaths were mainly as a result of proximity of individuals to attacks by organised armed groups, mainly the Islamic State in the Levant-Khorasan-Province (ISIL-KP), involving the use of improvised explosive devices (IEDs).
Among its recommendations, the report called on the government to put in place an adequate preventive framework, including special protective and proactive security measures for rights defenders, journalists and media workers subject to threats or other types of intimidation.
Expression
Journalists continue to face grave risk for undertaking work in Afghanistan. The Committee to Protect Journalists (CPJ) reported that at least five journalists were murdered in Afghanistan in retribution for their work in 2020, making it one of the world's most dangerous countries for the press.
Because many attacks on journalists go unclaimed and the Afghan government rarely investigates threats or attacks on journalists, Human Rights Watch (HRW) said that there has been a growing climate of fear among the Afghan media.
Former TV presenter Yama Siawash, who anchored political programs in Afghanistan, has been killed in a bomb blast. https://t.co/cEY7DFsy9L

— SBS News (@SBSNews) November 7, 2020
On 7th November 2020, a well-known former television presenter was killed in a blast that officials have blamed on militants linked to the Taliban. Yama Siawash was an anchor on the private TV channel Tolo News and had recently started work at the country's central bank. He and two others were killed when a bomb attached to his car exploded near his home in the capital Kabul.
An Afghan journalist working for the US-funded Radio Free Europe/Radio Liberty network was killed on 12th November 2020 in a blast in southern Afghanistan. Elyas Dayee, 33, was traveling in Lashkar Gah, the provincial capital of Helmand province, when a "sticky bomb" attached to his car went off. Radio Liberty's chief editor Rateb Noori told the AFP news agency that the journalist had been on his way to the local press club. Three others, including Dayee's brother and a child, were wounded in the explosion.
Malala Maiwand is the latest victim in a surge of targeted killings by the Taliban and other militant groups intended to silence prominent voices. @pen_int condemns the targeted killings and calls on the #Afghanistan government to end impunity https://t.co/XspuQCsqrd pic.twitter.com/Pm2QDlxsdh

— PEN International (@pen_int) December 22, 2020
On 10th December 2020, a female journalist was shot dead in eastern Afghanistan, the latest victim of a spate of assassinations across the country. Malala Maiwand, a journalist at Enikass TV and Radio, was on her way to work in Jalalabad when gunmen opened fire on her vehicle. Her driver, Mohammad Tahir, was also killed. No group has officially claimed responsibility for the attack. The killings come after NATO and the EU issued a statement condemning recent targeted killings in Afghanistan. Maiwand, also a civil society activist, had previously spoken about the challenges of being a female journalist in the country.
On 1st January 2021, Bismillah Adel Aimaq, the Editor-in-Chief of Sada-e-Ghor Radio and a civil society activist in Firuzkoh, was shot dead by unknown armed men. Before his assassination, Aimaq had previously expressed his concerns over threats he had received and said that he had reported the incident to security officials. On 25th February, three of his family members were killed by gunmen. No group immediately claimed responsibility for the attack on Aimaq's family.
A mob led by a cleric attacked and destroyed local #Radio #Zohra in Northeastern #Kunduz province, today. It's being said that the cleric incited the locals over the 'immoral,' 'un-Islamic' media programs during the Friday prayers. #Media #Journalists #Afghanistan pic.twitter.com/L6LzAgdAou

— AFJC (@AFJC_Media) January 15, 2021
On 15th January 2021, the Zohra Radio station was attacked by around 300 individuals following incitement by Maulawi Abdul Basir, Imam of the Firoozkoohi mosque in Kunduz province.
On 2nd March 2021, three women who worked at a local news outlet were gunned down in eastern Afghanistan. The victims, Mursal Wahidi, 25, Sadia Sadat, 20, and Shahnaz Raofi, 20, worked at Enikass in Jalalabad, the capital of the eastern province of Nangarhar. According to the Committee to Protect Journalists (CPJ), at about 4 p.m. attackers shot Sadat and Roafi while they were walking home from the station together; a few minutes later, gunmen in a different part of the city shot Wahidi.
Journalist NP told Human Rights Watch that he had received increasing threats from armed groups because of his reporting on controversial subjects including sex trafficking and Afghanistan's LGBT community. He left Afghanistan in January 2021 after receiving additional threats.
According to the Afghan Journalists Safety Committee (AJSC) on 8th March 2021, the presence of women journalists and media workers has decreased by 18 percent over the past six months. This is an alarming decline portraying the deteriorating situation for female journalists.
According to the findings of this survey, more than 300 women journalists and media workers have left or lost their jobs due to factors such as security threats, especially the recent targeted killings, growing financial challenges in the media posed by the COVID-19 outbreak, and low wages.