Delayed elections and political crisis: at least eight killed in opposition protests and clashes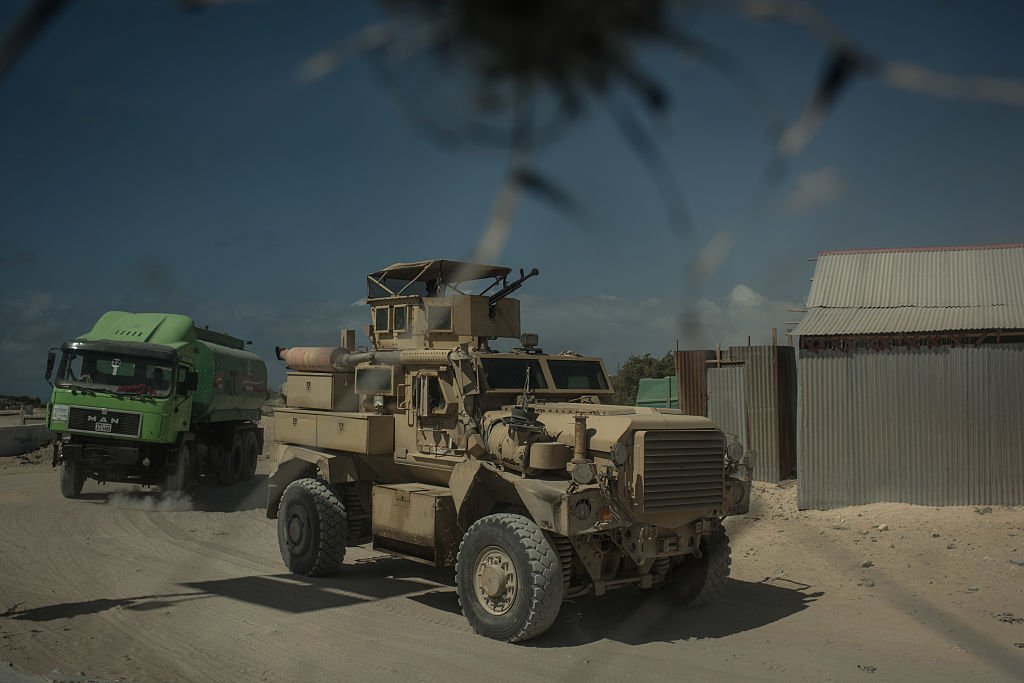 Delayed elections, political crisis
As the mandate of Somalia's president Mohamed Abdullahi Mohamed, also known as Farmaajo, and the federal Parliament expired on 8th February 2021 and with no election date in sight, Somalia descended into a political impasse. Disagreement over the new electoral model continued amid tension and factional differences. The electoral framework - agreed upon in September 2020 but broken down since - constitutes a system of indirect voting akin to the elections in 2016-2017 in which clan leaders select representatives to the electoral college who elect members of the lower house of Parliament. The president is elected by the members of both lower and upper houses of Parliament, as previously reported on the Monitor. Opposition protests calling for the stepping down of Farmaajo following his expired mandate were repressed by security forces (see under Peaceful Assembly), killing several people, exacerbating the political deadlock.
A two-day election summit in March 2021 to resolve the crisis did not yield results. The regional leaders of Puntland and Jubbaland did not attend the summit. 
Somalia's president, Mohamed Abdullahi Mohamed, has refused to leave office, setting off a political crisis https://t.co/XZI6kU2rvk

— New York Times World (@nytimesworld) February 19, 2021
Peaceful Assembly
On 19th February 2021, two weeks after the expiry of the president's and National Assembly's mandate, opposition groups took to the streets in Mogadishu to protest against the delayed elections, to demand the stepping down of president Farmaajo and increased inclusion in the election demands. Somali military police, also known as Harmacad, reportedly occupied the streets leading to the planned protest site, and clashes between opposition protesters and government troops ensued. Sporadic gunfire and explosions were heard in Somalia's capital, with protesters claiming that they were attacked by government forces first. At least eight people were killed in the violence. Prior to the opposition protests, Somali authorities banned public gatherings in the name of combating the spread of COVID-19.
According to news reports, protests erupted on 26th December 2020 in Garowe, Puntland, against the depreciation of Somalia's currency and the high inflation rate. The decision by businesses to transact only in US dollars reportedly aggravated the situation. Shops in Garowe remained closed. 
Somalia: Journalist Kilwe finally free after 84 days in prison on spurious allegation @sjs_Somalia https://t.co/qv6uRmbJSV

— Horn Observer (@hornobserver) March 22, 2021
Expression
Journalist gunned down
On 1st March 2021, unidentified gunmen shot and killed Jamal Farah Adan, who works as a freelance journalist for radio stations Radio Daljir, Radio Galkayo and Radio Garowe, in Galkayo. According to the Somali Journalists Syndicate (SJS) who spoke with some of Adan's colleagues, the journalist had received death threats a few months before and had reported to police, at least once, the presence of a suspected individual near his residence. Al-Shabaab claimed responsibility for the journalist's killing, according to a local news report. 
Somali journalist Kilwe Adan Farah sentenced to 3 years in prison by a military court in unclear circumstances reports @pressfreedom: https://t.co/sgq5yLIE08 @sjs_Somalia @JovialRantao @CIVICUSMonitor

— IFEX (@IFEX) March 22, 2021
Journalist arrested, detained for 84 days
Puntland Intelligence and Security Agency (PISA) officers arrested journalist Kilwe Adan Farah on 27th December 2020, a day after he covered protests in Garowe against the depreciation of the currency and increasing inflation. Kilwe was held incommunicado with no access to his family or lawyer. On 11th January 2021, he was transferred to Garowe prison and a military court charged him with attempted murder. On 3rd March 2021, the military court sentenced journalist Farah to three months in prison. The sentencing occurred five days after the journalist was charged with five offences, including 'publication of false news and bringing the nation or the state into contempt'. Despite the court noting that no evidence was brought to substantiate the charges on 3rd March, the journalist was sentenced again on 17th March 2021 to a prison sentence of three years, without Farah's lawyer present. The journalist was finally released on 22nd March 2021 after spending 84 days in prison.
Broadcaster raided
On 8th February 2021, officers of the National Intelligence and Security Agency (NISA) raided the offices of Somali Cable TV, damaged equipment, pointed guns at staff members and detained two journalists. According to the station's management, the journalists were taken to Godka Jilacow prison for interrogation and were later released without charge.