Decision n° 811 of 2022 further hampers media freedom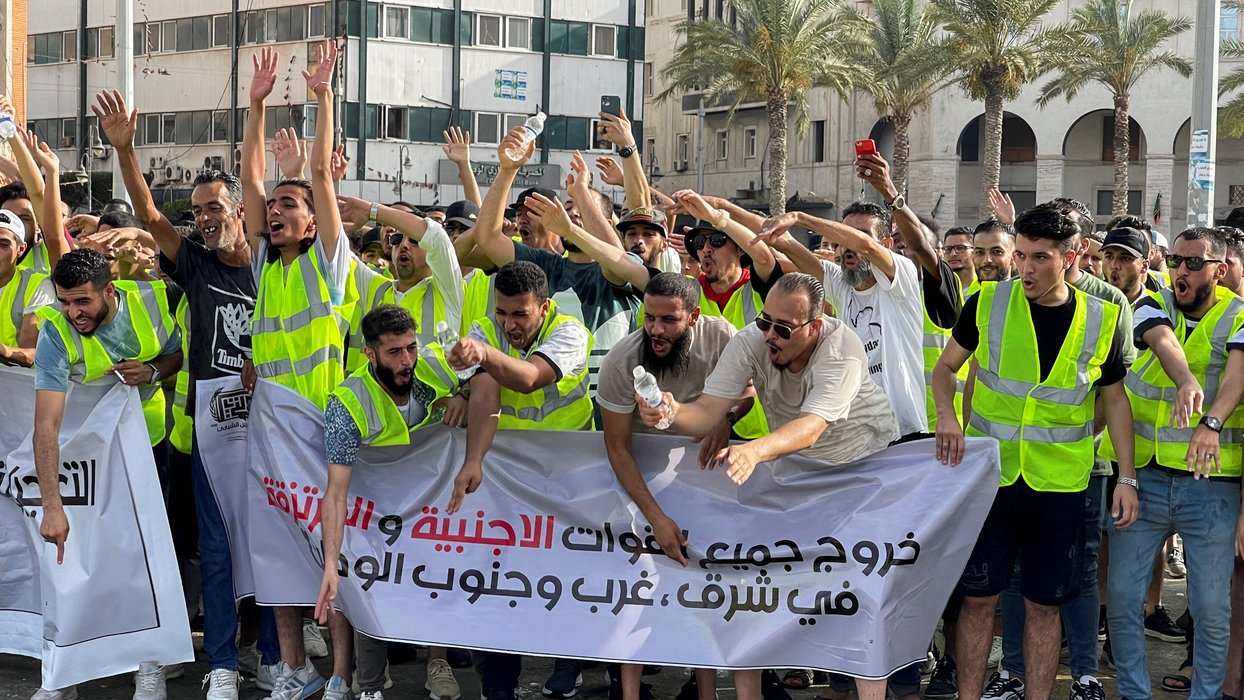 Expression
On 15th September 2022, the Libyan government issued Decision n° 811 of 2022 on the conditions and requirements for audiovisual media activities.
In a joint statement, Libyan and international civil society organisations raised their concerns about the Decision. They have noted that Decision n° 811 includes irregular provisions that violate media freedom, such as requiring the approval of the security authorities or the approval of the Libyan intelligence service – and thereby allowing security and military authorities to intervene in the regulation of audiovisual media. They also raised concerns about the critical role of independence for any regulatory body given that the Committee for the Regulation of the Work of Private Audiovisual Channels is supervised by the Department of Information and Government Communications at the Cabinet Office, and security agencies which have a strong presence within the committee itself.
Furthermore, as the statement indicates, the government's decision requires that audiovisual institutions pay high fees ranging from 20,000 to 30,000 USD for TV channels, and between 7,000 and 10,000 USD for radio stations. These fees constitute unfair and prohibitive conditions, especially since channels are obliged to pay between 4,000 and 20,000 USD each year to renew their licences. These conditions threaten the viability of media institutions, which may find themselves unable to continue their activities if they do not attain security or intelligence service approval or due to their inability to pay exorbitant fees.
Environment for journalists concerning
Whereas the political instability and conflict in the country has made the situation worse, Reporters Without Borders defines Libya as an informational black hole. One of the latest incidents faced by Al Arabia television channel correspondent Mohamed Messaoud reflects the situation. As reported by Article 19, security forces in charge of securing the parliament building in the city of Tobruk carried out an attack against Mohamed Messaoud on 15th August 2022 resulting in bruises to his body and face. Regarding the incident, the Libyan Crimes Watch Organisation (LCW) noted that his camera and equipment were destroyed and as a result the broadcast was interrupted. The organisation called on the authorities to respect press and media freedom and to do more to protect journalists. In its statement ARTICLE 19 condemned the violation against Messaoud and called on states to
"take effective action to prevent attacks on journalists and others in retaliation for exercising their right to freedom of expression, including where this involves political speech, to provide protection to those who are at risk of such attacks, to investigate such attacks when they do occur and to prosecute those responsible, so as to end the culture of impunity for such attacks."
#Libya 🇱🇾 the @AlArabiya channel's correspondent in Libya #MohamedMessaoud was violently assaulted during a live broadcast in Tobruk in the east of the country
RSF denounces this attack and calls on Libyan authorities to guarantee the safety of journalists pic.twitter.com/CDyIAIYECb

— RSF (@RSF_inter) August 15, 2022
Peaceful Assembly
On 1st July protests were staged in the eastern city of Tobruk against poor living conditions and political deadlock. It was reported that protesters stormed the parliament building. Protests also took place in other cities. In the capital Tripoli, people gathered in a central square to protest against armed militias and to demand a better electricity supply and lower bread prices. The protest took place amid ongoing talks between Libyan factions, convened by the UN, over the current political deadlock.