Deadline for registration imposed on CSOs as protests disrupted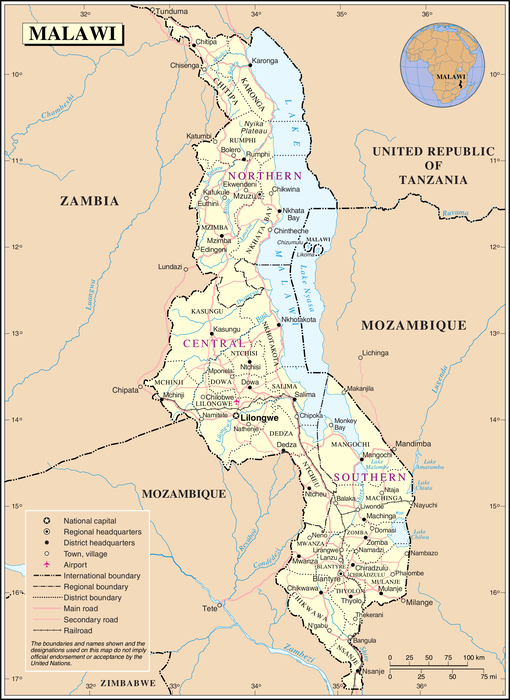 Association
In June, the NGO Board claimed that over 5000 NGOs were operating illegally in Malawi. It warned that registration with the independent NGO Association Council for Non-Governmental Organisations (CONGOMA) did not amount to legal personality, and gave CSOs until 30th June to register with the Board. Civil society fears that this registration requirement could be used to deny legal personality to critical CSOs, therefore preventing them from operating as was the case during the reign of the late president Bingu wa Mutharika (2004-2012).
11 KCN students out on bail, plead not guilty to proposing violence:  University of Malawi anti-fee hike protest https://t.co/YsXsZ1Ob4r #…

— AfricaMediaNetwork (@AfricaMedia54) July 27, 2016
Peaceful Assembly
On 19th July, police used tear gas to disperse a demonstration by University of Malawi students against fee hikes, arresting 11 protestors in the process. The police had barred students from demonstrating on the basis that their advance notice did not satisfy "mandatory preliminary requirements." It is not uncommon for the current notification requirement to be misconstrued by the police as a request for authorisation, which can be turned down. As some demonstrations go ahead regardless of the police's response, unwarranted force is commonly used to suffocate them. Less than a week after the student demonstration, on 25th July, permission for a protest against a proposed Land Bill was denied on the grounds that the police had no manpower to supervise it.
#Malawi activist Mayaya says 'Protest is vital to thriving democracy'- Malawi Nyasa Times https://t.co/3SK4xDwoat #DemocracyinAfrica

— Africa's Dem. Future (@United4Africa) August 15, 2016
Expression
Four journalists were arrested when covering the student demonstration on 25th July. They were accused of taking photographs of the police officers that were involved in dispersing the protestors. The journalists were released later the same day.