Cuba reacts swiftly to popular song criticising revolution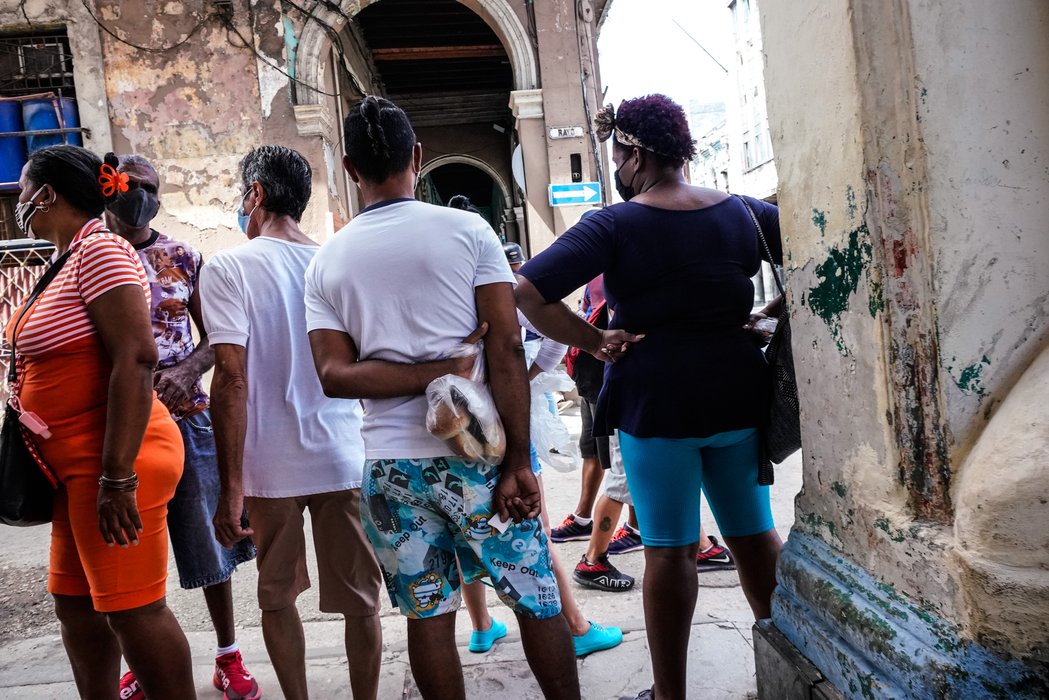 Expression
During the past weeks, the song "Patria y vida" (fatherland and life) has been trending everywhere on #cuban social media. The title is a provocation to Fidel Castro's chant "Patria o muerte" (fatherland or death). https://t.co/uSVsHxfAwY

— Civil Rights Defenders (@crdefenders) March 10, 2021
In February 2021, a song criticising Cuba's situation went viral on social media and elicited a strong reaction from the government. "Patria y Vida" by Cuban artists Yotuel Romero, Descemer Bueno, Gente de Zona, Maykel Osorbo and El Funky touches on socio-political issues in the country, with lyrics condemning the Cuban revolution and government. The song also references the persecution of dissidents and the recent repression of the San Isidro Movement's protests, whose images were used in the song's official music video. In the song's lyrics, the musicians assert: "my people demand freedom, no more doctrines / let's no longer shout 'homeland or death' but 'homeland and life'".
Government authorities responded, calling the song a "musical pamphlet" and saying it seeks to undermine the Castroist slogan "Patria o Muerte" ("Homeland or Death"). The sentiment echoes the country's anthem, which says: "do not fear a glorious death, because to die for the homeland is to live". State media interrupted their programmes on the evening of 18th February to air Cuba's national anthem, calling on residents to applaud and join in. State-affiliated news outlets also ran several articles reaffirming these rallying cries.
Meanwhile independent news outlets reported that Cubans critical of the country's government have adopted "Patria y Vida", with graffiti depicting the phrase in the streets of Havana and other cities since the song was released.
Peaceful Assembly
59.28 de febrero. Marisol Peña Cobas, arrastrada por la policía en la Plaza Méndez, Camagüey por apoyar Patria y Vida. https://t.co/YVCPiLzObo

— Red Femenina de Cuba (@FemeninaRed) March 7, 2021
On 28th February 2021, State security repressed a demonstration in Camagüey against the long queues to buy products at shops accepting US dollars. Video shared on social media showed police detaining a group of activists who approached one such queue and began shouting opposition slogans and singing fragments of "Patria y Vida". Marisol Peña, Adrián Quesada, Leyanis Heredia and Yasmani Suárez were fined for "spreading an epidemic" and put under house arrest.
Association
Comunicado de Plataforma 11M sobre situación del activista Raúl Soublett (@RaulSoublett)

En la mañana del 25 de febrero, el activista antirracista y LGBTIQ+, Raúl Soublett López, fue citado para una entrevista sobre sus actividades.

Durante las más de cuatro horas de (...) pic.twitter.com/UQ2gFKEqXh

— Plataforma 11M 🇨🇺🏳️‍🌈 (@11M_Cuba) February 26, 2021
Civil society organisation Observatorio Cubano de Derechos Humanos (Cuban Observatory of Human Rights - OCDH) documented 373 violations of activists' and independent journalists' rights in February 2021. According to OCDH, there were 120 arbitrary detentions and 98 cases of houses besieged. Furthermore, there were cases of activists and their families threatened, harassed, fined and physically assaulted.
In one example, on 25th February 2021, anti-racist and LGBTIQ+ activist Raul Soublett López was reportedly threatened and blackmailed by police officers. Soublett López later told news outlets that the officers accused him of receiving foreign funds and attempted to pressure him into collaborating with the police by denouncing other activists. Soublett López said the interrogation ended after he self-harmed by cutting himself with a broken drinking glass. Referencing this case, civil society organisations such as Race and Equality condemned the intimidation and ill-treatment of Cuban activists. Feminist group Yo Sí Te Creo also denounced an act of repudiation against Soublett López's mother and condemned the frequent intimidation of activists' and journalists' families. Such acts have been increasingly used to publicly shame persons who criticise Cuba's government and their friends and families.
In a separate case, the headquarters of Unión Patriótica de Cuba (Patriotic Union of Cuba – UNPACU) in Santiago de Cuba were raided on 26th February 2020. UNPACU leader José Daniel Ferrer, whose house is also located in the venue, was detained during the raid. While Ferrer was released on the same day, he denounced government supporters and state agents continuing to surround the house and conducting acts of repudiation. Ferrer said the state agents claimed they were sanitising the neighbourhood because of COVID-19, but that officers used the opportunity to paint over anti-government graffiti on the building's façade.
Reports on Cuba
On 1st March 2021, human rights organisation Prisoners Defenders published an update on Cuban political prisoners. According to their monitoring, over 12 months there were 180 cases of political prisoners and convicts in Cuba, of which 53 were new cases. There were also 45 political prisoners released, most of whom had served their full sentences.
In addition, the families of three political prisoners denounced ill-treatment of their detained relatives. Prisoners Defenders requested international support in demanding proof of life of human rights defender Laudelino Rodríguez Mendoza, whose health status is unknown to his relatives. Rodríguez Mendoza has allegedly been denied medication to treat his epilepsy.
Separately, Human Rights Watch launched their World Report 2021 with a chapter on Cuba. According to the organisation, Cuba represses and punishes criticism through beatings, public shaming, travel restrictions, short-term detention, fines, online harassment, surveillance and termination of employment. In the past year, government enforced COVID-19 movement restrictions with steep fines and jail time. The pandemic compounded challenges to the country's economy and generated acute supply shortages, jeopardising some people's livelihoods and access to medicine and food.