Cuba: journalists detained and threatened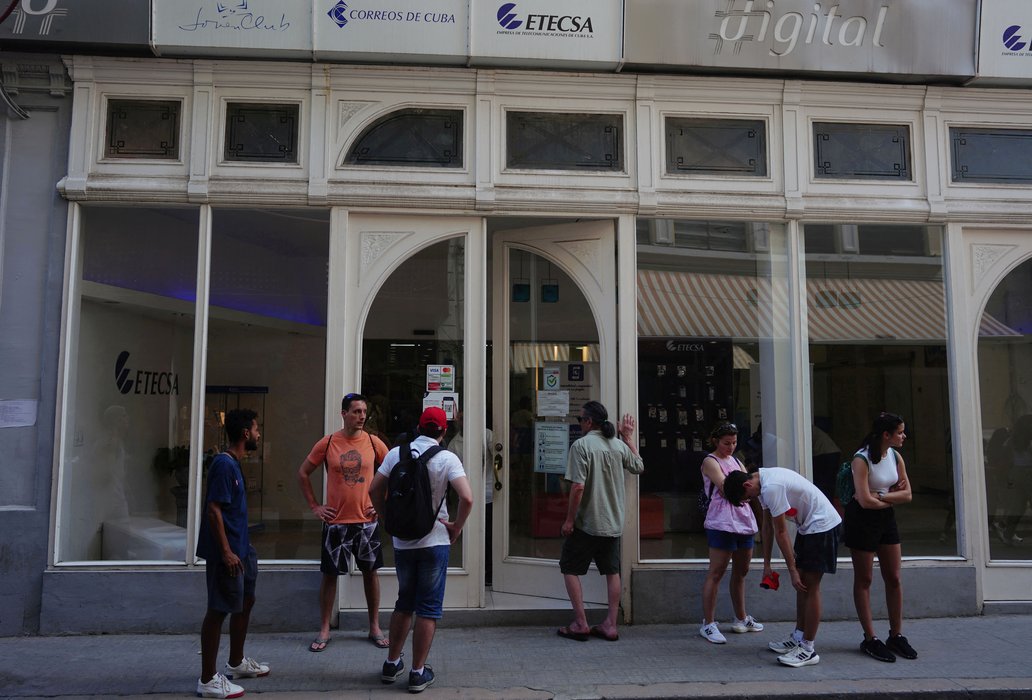 Expression
🔴 Amenazan a José Antonio López Piña (@JosAnto02199314), periodista de Palenque Visión, por impago de multas.#SOSCuba #InformarNoEsDelito pic.twitter.com/3bPxfPrFGt

— Cubanet 🇨🇺 (@CubanetNoticias) February 27, 2023
On 3rd February 2023, authorities threatened reporter and audio-visual producer José Antonio López Piña. The Palenque Visión journalist was told that he would go to jail if he did not pay fines related to an arrest in 2021 for alleged 'incitement to crime.' At the time, security agents seized his laptop and mobile phone, accusing him of inciting anti-government protests and vandalism. López Piña said he refuses to pay because he considers these fines arbitrary, imposed on him for doing his job as a journalist. In 2022, the Cuban Institute for Freedom of the Press and Expression registered four separate violations against López. Of these, three were threats and psychological attacks. He has also been under house arrest since 2021.
On 19th February 2023, authorities detained independent journalist Osniel Carmona Breijo, who works with Cubanet. Police officers arrested Carmona Breijo while he was interviewing attendees at the International Book Fair in Havana. While under police custody, the journalist was threatened with charges for disseminating 'enemy propaganda'. He was released without charge after five hours, but was forced to reset his mobile phone to delete all the recorded information. He also deleted the material on his camera.
Social media company removes Cuban accounts
🚨NEW: @Meta's Adversarial Threat Report, with the latest on:🧵

🇷🇺Russian covert and overt influence ops focused on the Ukraine war 🇺🇦;
covert IO in Serbia 🇷🇸 and Cuba 🇨🇺;
a blended network combining IO and mass reporting in Bolivia 🇧🇴.
🧵https://t.co/mT6cuubj2K

— Ben Nimmo (@benimmo) February 23, 2023
In late February 2023, US-based tech company Meta deleted hundreds of social media accounts allegedly linked to the Cuban government. According to the company's report, 363 Facebook accounts, 270 pages, 229 groups and 72 Instagram accounts. Meta said the accounts engaged in 'coordinated inauthentic behaviour' predominantly aimed at the local audience and the Cuban diaspora abroad.
According to Meta, the accounts sought to create the perception of widespread support for the Cuban government, posted criticism of government opponents and called on people to report them. Some of the memes created included photos of its targets, many of which referred to the government critics as 'worms'. Cuba's government responded by accusing Meta of 'ideological bias' and of maintaining 'double standards'. The country's Foreign Minister Bruno Rodriguez said Meta censored 'their voice' while allowing 'disinformation and destabilisation campaigns' against the Cuban government.
Report on Cuba
In 2022, Article 19 documented 403 attacks against independent journalists and freedom of expression activists in Cuba. The two most common forms of aggression used by the Cuban authorities were house arrest, with 101 cases, and arbitrary detention, with 83 cases. The Department of State Security (DSE) was the main perpetrator, with its agents involved in over 300 of the violations recorded by the civil society group. Threats and internet restrictions were also common. In addition, Article 19 recorded cases of self-censorship, displacement and travel bans, with journalists resigning from their roles due to pressure from authorities, fleeing the country or being denied entry to Cuba.
Association
La CIDH adoptó una resolución que da seguimiento a la implementación en Cuba de las medidas cautelares a favor de la periodista María de los Ángeles Matienzo y la activista Kirenia Núñez Pérez...#cuba #DerechosHumanos #Cubarepresion https://t.co/pOpDGFqtxN

— Radio Televisión Martí (@martinoticias) March 2, 2023
On 26th February 2023, the Inter-American Commission on Human Rights (IACHR) adopted a resolution following up on the implementation of the precautionary measures in favour of journalist María de los Ángeles Matienzo and human rights defender Kirenia Núñez Pérez. The organisation identified challenges in the implementation of measures granted in 2021, in the absence of a response from the Cuban State.
The IACHR issued a Follow-up Resolution upon considering that risks that affect Matienzo and Núñez Pérez persist. They have both been subjected to detention accompanied by threats with references to their work, restrictions on their participation in protests, surveillance and travel bans. At different points, State security agents also besieged Matienzo and Núñez Pérez in their homes. Their risk situation is aggravated as women and members of the LGBTQIA+ community. The IACHR maintained the precautionary measures, called on Cuba to implement gender-sensitive protection measures and to submit up-to-date information on Matienzo and Núñez Pérez's situation.