Cuba: frustration over power shortages leads to recurrent protests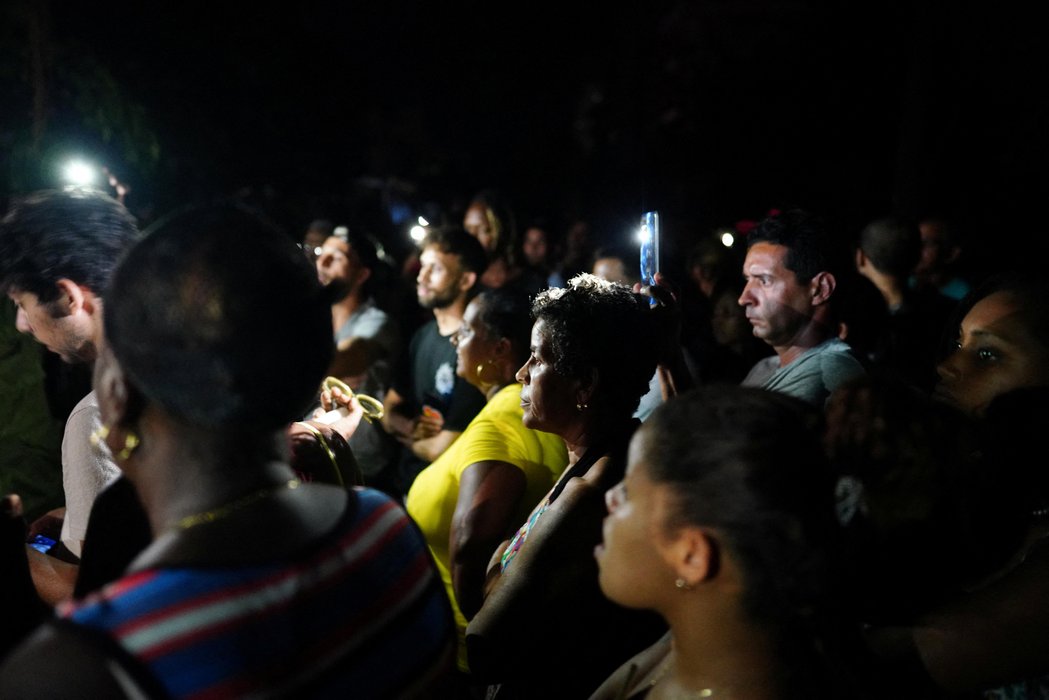 On 25th September 2022, a referendum was held on reforms to Cuba's Family Code which updated the country's family law on several issues, including the legalisation of same-sex marriage, gay couples' right to adopt children, surrogate pregnancies, and gender equality in parental rights. About two-thirds of the population voted to approve the reforms, despite opposition from religious groups and non-religious conservatives.
Just two days later, the passage of Hurricane Ian knocked out power across Cuba and increased frustrations over the collapsing power grid. Protests over power shortages, which have been recurrent throughout the summer of 2022, increased in the wake of the hurricane.
Peaceful Assembly
Recibimos reportes de protestas a lo largo de #Cuba, en parte por los apagones.@DiazCanelB: el derecho a la protesta debe ser protegido por las autoridades. Es una manifestación por la libertad de expresión y reunión pacífica. ¡No más tácticas represivas como las del #11J! pic.twitter.com/lJE7OYFrGC

— Amnistía Internacional Américas (@AmnistiaOnline) September 30, 2022
News outlets reported recurrent, scattered protests over the summer of 2022 in Cuba, brought on by frequent power failures experienced on the island. The increase in demonstrations was also captured by the Cuban Conflict Observatory (OCC), which recorded 79 protest actions over electricity shortages in July 2022. These often took place as "cacerolazos" (pot-banging protests), campaigns with flyers and posters, graffiti and other formats. The group said increasing dengue cases, food scarcity and waste collection services also led to demonstrations. However, the OCC noted an increase in demonstrations for civil and political rights in August 2022, in particular as protests over power failures grew to encompass calls for political rights.
Frustration over the collapsing power grid increased after the passage of Hurricane Ian at the end of September 2022. LOn 29th September 2021, Amnesty International said on Twitter that it had received information of continuing protests over lack of electricity. The organisation noted that authorities were repeating tactics used to curb protests in July 2021, including with internet blackouts, deployment of police and military to suppress protests, and arbitrary arrests of protesters.
Association
New report shows people in 42 countries across the world faced reprisals and intimidation for cooperating with the UN on #HumanRights, highlighting disturbing trends over the past year, incl. surveillance, restrictive legislation and self-censorship: https://t.co/jU2V8kHxXh pic.twitter.com/oTTHbPv9ny

— UN Human Rights (@UNHumanRights) September 29, 2022
On 14th September 2022, the United Nations High Commissioner for Human Rights published a report on intimidation and reprisals against those who cooperate with international human rights mechanisms. In the reporting period of 1st May 2021 to 30th April 2022, the High Commissioner's Office (OHCHR) received information of reprisals against members of the Comité Ciudadanos por la Integración Racial (Citizen Committee for Racial Integration - CIR) and the Consejería Jurídica e Instrucción Cívica (Legal Counseling and Civic Instruction - CJIC) in the context of their cooperation with UN human rights mechanisms working on the elimination of racial discrimination.
According to the UN's information, Juan Antonio Madrazo Luna and Marthadela Tamayo González, CIR members, have reported being under constant surveillance and harassment. Both were reportedly arrested arbitrarily several times, interrogated and deprived of their liberty for a few hours each time. A travel ban was also placed on Madrazo Luna. Similarly, CJIC member José Ernesto Morales Estrada reported being subjected to the arbitrary imposition of multiple fines by police, allegedly with the aim of obstructing his work and intimidating him. As a result of the multiple fines, he had his driver's licence confiscated in May 2022.
Expression
On 11th September 2022, Article 19 published a report on freedom of expression in Cuba during the first half of 2022. The organisation recorded 125 attacks and restrictions affecting 61 journalists in the period, and 90 attacks and restrictions affecting 51 human rights defenders. In the case of journalists, there were 45 cases of house arrest, 20 official citations, 16 recorded internet restrictions and 14 journalists arrested. In addition, the organisation also documented cases of arbitrary detention, house arrests and travel bans against human rights defenders and July 2021 protesters. In over 70 percent of cases, state security agents were identified as the perpetrators.