Cuba bans defenders from travelling and exposes their families to harassment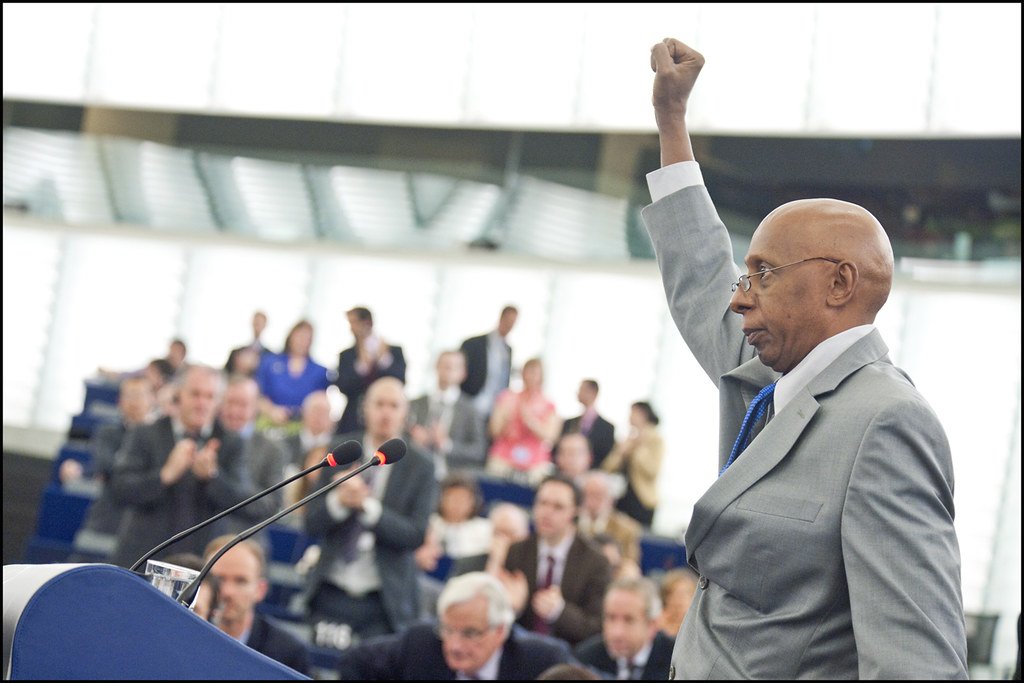 Association
@cocofarinas uno de los principales líderes de la disidencia cubana, fue abordado ayer x agentes del Departamento de la Seguridad del Estado cuando se dirigía a Embajada de España en La Habana. Allí tenía cita para recibir visado para viajar a España y Bruselas, invitado x OCDH pic.twitter.com/QSPuh7ww1u

— Observatorio Cubano de Derechos Humanos (@observacuba) February 5, 2020
On 4th February 2020, opposition leader Guillermo Fariñas was detained by agents of the State Security Department on his way to a visa appointment at the Spanish Embassy in Havana. Fariñas is a dissident well-known for having conducted several hunger strikes for peaceful political change, who was awarded with a Sakharov prize for freedom of thought by the European Parliament in 2010. The activist planned to travel to Spain and Brussels as a guest of human rights organisation Observatorio Cubano de Derechos Humanos (OCDH) and was scheduled to speak at the European Parliament's subcommittee on human rights on 18th February 2020. On twitter, Fariñas said he was released after 48 hours in detention and then detained again for a few hours on 8th February 2020. According to the OCDH, Fariñas was denied permission to receive his visa and was banned from leaving his province until 20th February 2020.
In another development on 4th February 2020, Ovidio Martín Castellanos, a coordinator of the Patriotic Union of Cuba (UNPACU) and leader of the Cuba Decide campaign, was released after five months in prison. The dissident's home was raided in September 2019 and he was arrested and convicted on the alleged charge of fine evasion. According to local news outlets, this detention took place to prevent the activist from joining a "Marcha de los girasoles" demonstration mobilised by UNPACU and Cuba Decide. At the end of December 2019 Martín had announced he would go on a hunger strike after being subjected to ill-treatment in prison.
The Cuban Observatory for Human Rights (OCDH) reported 196 arbitrary detentions and 14 cases of people banned from traveling in January 2020. The main targets of these violations were human rights activists and independent journalists.
Defenders' families targeted
La Dama de Blanco Yakelín Heredia denunció que la Policía entregó a su hijo de nueve años una citación dirigida a ella, mientras el niño se encontraba en su escuela primaria. https://t.co/BkYFSeWFgq

— Diario de Cuba (@diariodecuba) February 5, 2020
Damas de Blanco member Yakelín Heredia reported that the police gave her 9-year-old son a summons at his school in Havana. Addressed to his parents, the note demanded their presence at a police station on 6th February 2020. According to Heredia, the State Security Department has "psychologically tortured" her son and daughter by summoning them to the Zanja police station repeatedly.
Other human rights defenders in Cuba have also denounced that the regime uses their children and families as a means of coercion. CSO Cuban Prisoner Defenders has reported, for example, that José Daniel Ferrer's family has been repeatedly harassed by the police since the defender was detained in September 2019. According to the organisation, Ferrer's son was detained for a few hours on 9th February 2020 in order to convey to his father that he should accept an offer to go into forced exile. As reported by Cuban Prisoner Defenders, Ferrer's wife with their 7-month-old baby was also briefly detained on the same occasion.
Expression
La policía registra la casa de la reportera Iliana Hernández | El opositor Manuel Cuesta Morúa aseguró en la red social Twitter que tras el registro policial, Hernández había sido detenida https://t.co/8ohNedwbub pic.twitter.com/xUPkvKr61c

— Mario J. Pentón 🇨🇺 (@MarioJPenton) January 8, 2020
On 8th January 2020, Cibercuba reporter Iliana Hernández's house in Havana was raided by agents of the National Revolutionary Police and Cuban Intelligence Directorate. During the raid, officers confiscated documents and work equipment including three computers, a mobile phone, an external hard-drive, a memory card and two TV antennae. On social media, Hernández shared a citation she received following the raid which refers to the alleged crime of "receiving stolen goods". She was briefly detained on 8th January and released on bail, but her equipment was confiscated. According to the Committee to Protect Journalists (CPJ), the reporter presented herself at a police station on 13th January 2020 with evidence showing that she had lawfully obtained some of the electronic items, but the police refused to accept the documents. Hernández also told CPJ that she was threatened with a fine for violating Decree 370, a law enacted in 2019 which regulates internet use in Cuba and sanctions the dissemination of information "contrary to social interest, morals and good manners". On 9th February 2020, the journalist said she had been fined under the Decree 370.
Press freedom association Asociación Pro Libertad de Prensa (APLP) published lists of reported violations of press freedom in Cuba during December 2019 (nine incidents) and January 2020 (seven incidents). Several cases involved travel bans and intimidation of journalists. For example, on 14th December 2019, police officers questioned Cubanet journalist Yunior Berges on his return from Trinidad and Tobago, where he had participated in a workshop. The officers reportedly threatened to take away all his equipment, detain him for a week and charge him with espionage. Berges was also told that if he left the country again he would not be allowed back in. Several journalists also denounced having been harassed by the police at their residences.