CSOs, journalists, media & protesters face attacks and restrictions amid Russia's invasion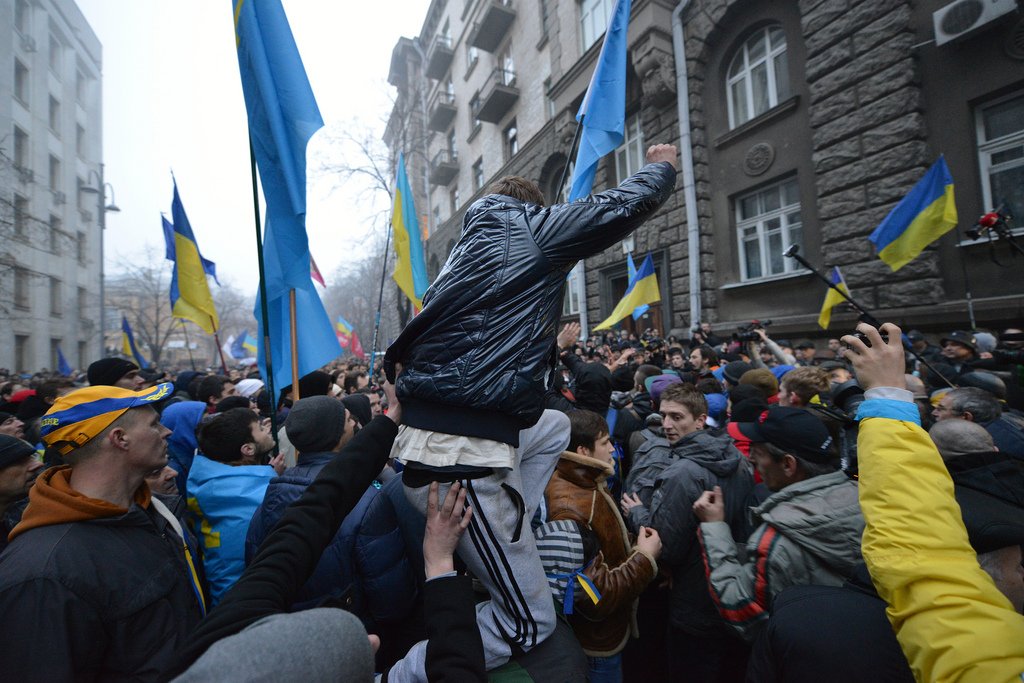 Association
Ukrainian civil society heavily impacted by war conditions
During the war that has continued in Ukraine following Russia's invasion in February 2022, many non-governmental organisations lack human resources, and others have been forced to relocate their activities to other regions from where they continue to offer humanitarian assistance for people in need.
Most ongoing civil society projects have been affected, as donors try to identify new ways for action and support at the local level.
Limited access to financial services and to goods and services has also posed a challenge to the operations of CSOs in many parts of the country, while prices of essential commodities such as fuel, medicines and medical equipment, have increased considerably.
Activists, journalists and bloggers in temporarily occupied areas have become targets of the Russian military, facing abductions and pressure. Also in this context, many representatives of civil society have been forced to flee to neighbouring countries, from where they continue to contribute humanitarian efforts to affected areas.Additionally, several Belarusian civic activists who took refuge in Ukraine after the August 2020 election-related mass protests have found themselves in a precarious situation, as they are trapped in Ukraine with limited security options.
Peaceful Assembly
Ukrainians protest Russia's invasion
In March 2022, Ukrainians from different localities took to the streets to protest against Russia's invasion, with protests being reported in KhersonMelitopol, Berdiansk, Kupyansk, Energodar and in the towns of Donbas. Russian forces shot in the air to disperse the protesters.
In the city of Kherson, which was occupied by Russian forces, at least 200 people gathered to protest against the occupation of Russian troops on 5th March 2022. Some protesters spread themselves on the asphalt in front of Russian armoured vehicles and defied the warning shots that the military fired into the air.In Kherson, which was captured at the beginning of March 2022,Russian troops tried to organise a referendum to create a separatist republic; the so-called Kherson Popular Republic, on the model of the Luhansk and Donetsk regions. Local leaders were contacted and pressured to facilitate the process.
Protests by Kherson residents continued, with Russian troops opening fire on the peacefully protesting crowd. The Guardian reported that Russian forces had thrown grenades at those attending the rally, and some had exploded under protesters' feet. Several people were injured. In Enerhodar, at least 1,500 residents also protested against the Russian army and the kidnapping of Deputy Mayor, Ivan Samoidiuk
Expression
Journalists killed in Ukraine war
According to a report published by the Lviv Media Forum on 6th April 2022, citing the Prosecutor General's Office, as of 4th April 2022 the Russian army had committed 74 crimes against 56 media personnel, 19 of whom were citizens of other countries.
Twelve journalists were killed in the first 41 days of the war while several others suffered injuries. Others were detained by Russian occupation troops and were subjected to physical and mental pressure. There are also cases of the disappearance of journalists.
3 TV channels protest shutdown
On 4th April 2022, the Broadcasting, Radio Communications & Television Concern (BRT) turned off the broadcasting of three TV channels; "Pryamii", "Channel 5" and "Espresso" on the digital network T2. Soon after that, journalists from the "Pryamii" and "Channel 5" channels stated in an open letter addressed to the BRT that the shutdown was illegal. They argued that no document would give grounds for the BRT to shut down TV channels and appealed to President Volodymyr Zelensky to intervene. The following day, on 5th April 2022, Zeonbud, the Ukrainian digital terrestrial television (DTT) platform operator, confirmed to Espresso that it had no information on the reasons for the shutdown of the three TV channels. UkrInform reported that their colleagues from Espresso also stated that neither the National Council, nor the Ministry of Defence, or any other authorised state bodies had made any decisions to shut down the TV channel.