Criminal defamation proposal will weaken democracy in Timor-Leste, says civil society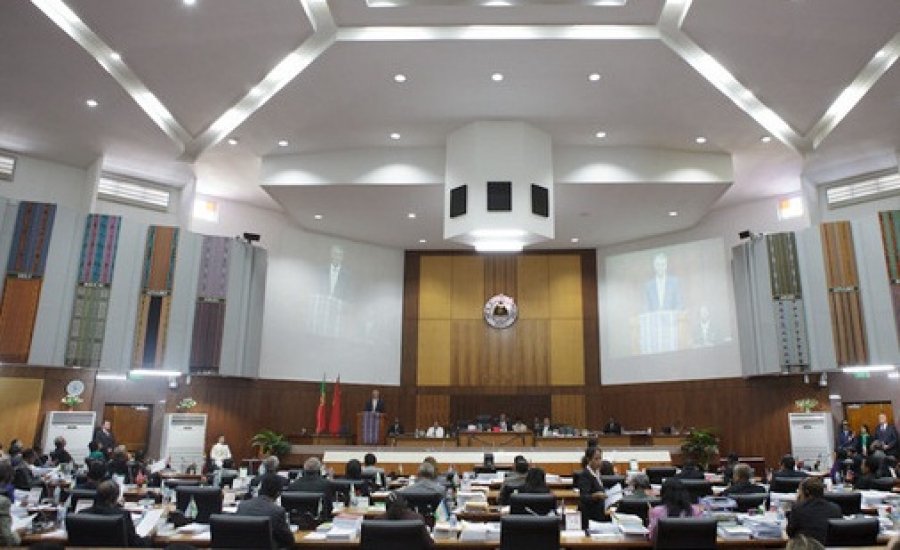 In the past few months, government efforts to criminalise defamation in Timor-Leste have ramped up, with Timorese authorities proposing a draft law restoring the crime in the penal code. Fourteen Timorese activists were arrested following a protest to call for the release of West Papuan activists.
Timor-Leste has been embroiled in a political crisis since early 2020. A new multi-party alliance led by Xanana Gusmão, that was poised to take power, collapsed in May 2020, only two months after it was formed and before it could be sworn in by President Francisco "Lu'Olo" Guterres. A new youth-focused party with just five seats in Parliament, Kmanek Haburas Unity National Timor Oan (KHUNTO) then threw its support behind the People's Liberation Party (PLP) - Revolutionary Front of Independent Timor-Leste (Fretilin) alliance, giving Prime Minister Taur Matan Ruak a mandate to govern until 2023.
A new state of emergency was declared from 5th August to 4th September 2020 after officials announced a new coronavirus (COVID-19) case in early August 2020 after a previous declaration ended on 26th June 2020. The case was the country's first since April 2020.
Expression
Civil society slams plan to criminalise defamation
On 5th June 2020, Timor-Leste's Minister of Justice presented a proposal to revive criminal defamation in the country's penal code. Criminal defamation was removed from the penal code when the government adopted a new Press Code in 2014.
The proposal (Articles 187-A to 187-F) stipulates that any person who publicly states and publishes through social media "facts" or "opinions" that may offend the honour, good name and reputation of a current or previous member of government, church official or any public official can be held liable for criminal defamation. The penalty is one-year's imprisonment or a fine, but violators face up to three years in prison if the plaintiff is a public official, or if the offensive statement is made through traditional or social media.
Virgilio Guterres, president of the Timor-Leste Press Council, criticised the "hasty public consultation" and the untimeliness of introducing this measure "in the midst of a state of emergency when the majority of the population concentrates their worries on the measures to prevent COVID-19".
Civil society group La'o Hamutuk in a submission to the government said that amending the penal code to criminalise defamation "contravenes the Constitution of Timor-Leste and will weaken democracy". The organisation said the proposed law will also "undermine the freedom of civil society and the broader population to provide input, recommendations and criticisms to state bodies and other entities". Former national president and Nobel Prize winner Jose Ramos-Horta and former prime minister and leader of the majority Fretilin party, Dr Mari Alkatiri, criticised the draft law being "rushed" through Parliament and its impact on press freedom.
On 3rd August 2020, Timorese journalists took to the streets to protest the proposal. The International Federation of Journalists (IFJ) and its affiliate, the Timor-Leste Press Union said in a press release: "The new law will have far reaching consequences as it criminalises actual expressions of one's opinion and even criminalises a third person sharing this information".
Efforts by the government to criminalise defamation were previously documented by the CIVICUS Monitor in 2019. While it is not a crime, there remains vague and arbitrary provisions in the law threatening journalists, most notably through 'denuncia calunioza' (slanderous denunciation) or "defamatory false information" a provision in criminal law to prevent false accusations of criminal conduct being made under Article 285(1) of the Timor-Leste penal code. The provision has been used to target journalists previously.
Peaceful assembly
14 activists arrested for demanding release of West Papuan activists
15/6/20 Dili, Timor Leste

14 activists arrested when protesting in front of the Indonesian embassy demanding the release of Balikpapan Seven. pic.twitter.com/lhFPdcj8SX

— Veronica Koman (@VeronicaKoman) June 15, 2020
On 15th June 2020, a group of peaceful protesters was detained for calling for the release of West Papuan activists known as the 'The Balikpapan Seven'.
Seven West Papuan students and activists were prosecuted in Indonesia for their involvement in anti-racism rallies in August 2019. In June 2020, they were found guilty of treason and sentenced to up to eleven months' imprisonment.
The 14 Timorese arrested activists were reportedly detained after protesting in front of the Indonesian embassy in the capital Dili. They were detained for 72 hours before being released.
This is not the first incident of protests related to West Papua being disrupted. The Monitor previously reported the arrest of 46 Timorese students at a West Papua independence solidarity protest in December 2019.
There have been long-standing demands for independence by West Papuan groups in Indonesia due to the exploitation of land and resources and serious human rights violations in the region. Over the decades, the Indonesian security forces have responded brutally, with reports of unlawful killings and unnecessary and excessive use of force and firearms during peaceful pro-independence protests and gatherings. Political activists and others accused of links to pro-independence groups have been tortured or otherwise ill-treated during arrests.