Conviction of lawyer and recent legal changes further erodes civic space in Fiji ahead of elections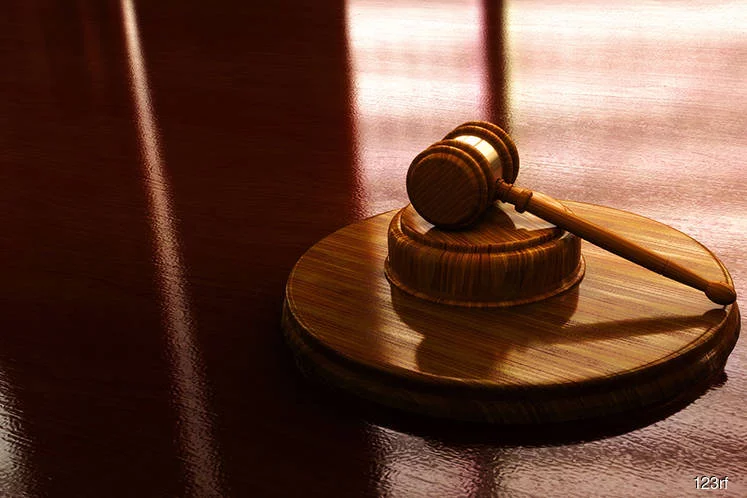 The state of civic space in Fiji remains rated as 'obstructed' by the CIVICUS Monitor.
Over the last year, we have documented systematic efforts to silence dissent, including harassment of the media and the ongoing presence of restrictive media laws that have created an environment of self-censorship. Reporters Without Borders (RSF) reported that Fiji has been ranked as the worst place in the Pacific region for journalists. Fiji was placed 102nd out of 180 countries. Further, we have documented the vilification of civil society and the blocking of protests with the use of the Public Order (Amendment) Act. There is also an ongoing culture of impunity for violations by security forces. Opposition politicians have also been targeted.
This makes it worrying ahead of elections scheduled for 14th December 2022, with more than 692,000 Fijians registered to cast their votes to elect 55 members of parliament. Prime Minister Bainimarama has been in power for the past 16 years, after seizing power in a coup in 2006. After eight years of ruling by decree in 2014 he led his newly formed political party, Fiji First, to victory at the ballot.
The NGO Coalition on Human Rights (NGOCHR) on 21st November 2022 called for free and fair elections and for "all stakeholders as well as the people of Fiji to engage in a peaceful transition of power upon the election of the next government". They also said that "Fijians should be able to make a free decision when casting their vote" and that NGOs and CSOs must also be allowed to carry on their work in the usual manner without undue interference by anyone.
The coalition also called on the State to ensure that "all can freely participate, including women as representatives of half of our population, and all at risk, vulnerable and marginalised groups such as youth, members of the LGBTQIA+, people with disabilities, those in informal settlements, rural and maritime areas and others".
In recent months, ambiguous amendments to media laws have been passed that could affect the independence of the media, while electoral law amendments have raised concerns about privacy rights. Further, a senior lawyer was found guilty of contempt for correcting a spelling error, violating the right to freedom of expression.
Expression
Media group warns 'ambiguity' of new law change open to abuse
Fiji media group warns 'ambiguity' of new law change open to abuse https://t.co/JJbjlW8klR #Fiji pic.twitter.com/2zhJ7FIgX6

— Raet Lomi (@raetlomi) August 7, 2022
In August 2022, the Fiji Media Association (FMA) expressed concern about amendments to media laws that were passed in Parliament. The association said there was "ambiguity" in the new amendment — and the potential for "undue interference" in the integrity and independence of the Fijian media.
The amendment prohibits a media organisation from entering into any agreement which allows any other person to manage the affairs or operations of the media organisation unless the prior approval of the authority is obtained.
The FMA said that while the government stated that the new law was meant to stop media organisations from circumventing current media laws by engaging a foreigner or foreign company to run its operations and make decisions, there was no specific mention of this.
The group said the amendments gave too much broad power to the Media Industry Development Authority (MIDA) that could be abused in the future to the detriment of the industry.
As previously documented, the Fiji Media Industry Development Authority (MIDA) has wide powers of investigation over journalists and media outlets, including powers of search and seizure, and the power to refer any complaint received to the Media Tribunal. Additionally, under the Act, journalists can be forced to reveal their sources to MIDA.
Electoral law amendment raises concerns about privacy rights
Learn it. Fiji electoral bill will 'attack rights to privacy' says Law Society https://t.co/9fMVP49yGh #tech #digital #data #privacy

— Kohei Kurihara - Privacy for all together 🌍 (@kuriharan) September 4, 2022
On 2nd September 2022, a contentious Electoral (Amendment) Bill 2022 was passed in Parliament despite facing some fierce opposition around privacy rights. The amendment will now allow the Supervisor of Elections (SoE) to direct a person, in writing, to furnish any relevant information or document.
Opposition MP Lenora Qereqeretabua said the only job of the SOE is to ensure that people are registered to vote and asked why he wants these powers under the Act. She added: "Now he wants powers to demand any information from anyone at any time simply based on having reason to believe that a person has information or documents relevant to or required by him to do his job."
The Fiji Law Society (FLS) said on 1st September 2022 that it was "deeply concerned about the proposed amendments".
FLS president Wylie Clarke said: "The Society's particular concern is that the bill unnecessarily attacks citizens' rights to privacy. The amendment would give to the Supervisor of Elections power to compel any person to provide him all or any information or documents on virtually any pretext."
Clarke said the changes work against established legal conventions and "erode civil rights protections".
This is not the first-time legal changes have been made that would affect the electoral process. Previously, an amendment to the Electoral Act in September 2021 required citizens to use the name "specified on the applicant's birth certificate" on the voter registry. This rule will disproportionately affect women voters whose birth names differ from their marital names. Seven women have brought a legal challenge against the Fiji government on this matter.
Lawyer found guilty of contempt for correcting spelling error
Richard Naidu found guilty #FijiNews📰 #TeamFiji🌴 #Fiji 🇫🇯 https://t.co/ZyY8noM3DM

— fijivillage (@fijivillage) November 22, 2022
On 22nd November, senior lawyer Richard Naidu was found guilty by a High Court judge of contempt of court for correcting a spelling mistake.
On 27th June 2022, Fiji's Attorney General filed charges for contempt of court against Naidu for highlighting on social media an error in a court judgment where the word 'injection' was used instead of 'injunction'.
While the Attorney General acknowledged that the error pointed out by Richard Naidu was indeed a spelling mistake, he went on to claim that Richard Naidu's post was malicious and invited others to mock the judiciary, referencing the comments and responses from others on social media.
Amnesty International and CIVICUS believe that the charges are an excessive and politically motivated response to pointing out a spelling error in a court judgment and violate the right to freedom of expression.
The groups oppose the use of contempt of court or similar accusations used by the authorities deemed to amount to "scandalising the court" because this notion is inherently vague, incompatible with the right to freedom of expression and not necessary for legitimate public interests (including the orderly proceedings of a court or the judicial process). This type of contempt of court accusation is also subject to misuse, with penalties including large fines and imprisonment.
The groups said that: "Pursuing a lawyer with legal punishment for pointing out accurately a spelling mistake in a public court judgment on social media is manifestly disproportionate and a violation of his right to exercise his freedom of expression. It could also be seen as an act of intimidation or harassment."
The case will be called on 5th January 2023 for sentencing and mitigation submissions.