Continued use of terrorism lists to retaliate against HRDs raises concern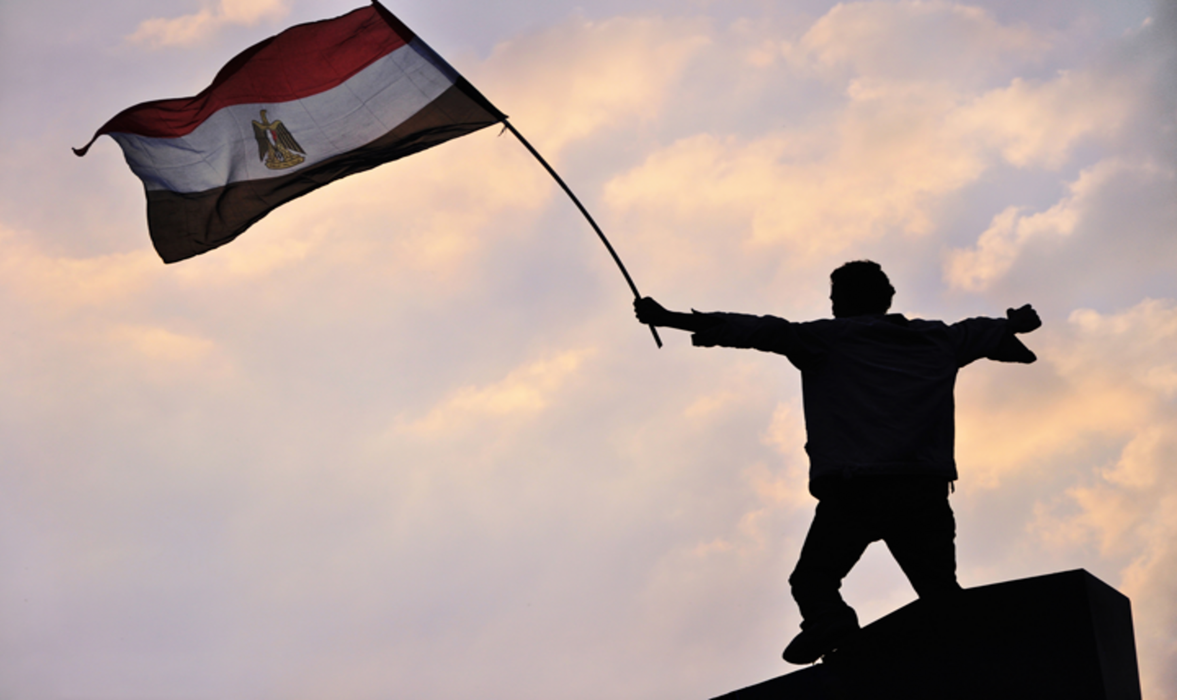 Association
On 24th July 2023, a press release issued by seven civil society groups in Egypt shed light on "the ten years of a war on the population under the guise of fighting terrorism". The mandate speech, as the press release states, given on 24th July 2013 to then minister of defence, current President Abdelfattah al-Sisi, became a "mandate to oppress" as it paved the way for the Rabaa Massacre in August 2013, where over 800 protestors were killed by security forces. The civil society groups noted that the "mandate speech" also gave the authorities licence to consolidate their grip by using security pretexts to silence independent media and civil society, and eliminate all forms of dissent, including peaceful opposition.
Referred to as Egypt's worst decade on human rights, during these 10 years many human rights violations were documented including 4,202 death sentences handed down by Egyptian courts - 448 of which have been implemented following trials largely reliant on torture-tainted "confessions." Tens of thousands of individuals have been unjustly imprisoned, and victims of those practices include human rights defenders, members and leading figures of peaceful political opposition, journalists and artists, and online content creators.
Egypt's president has pardoned rights activist Patrick Zaki, after he was found guilty of "spreading false news" for an article he wrote about his life as a Coptic Christian.

On Wednesday, an emergency court sentenced him to three years in prison. https://t.co/DVQgnqAF9g pic.twitter.com/ESZqadWuBe

— BBC News Africa (@BBCAfrica) July 20, 2023
One of the cases was that of EIPR Researcher Patrick George Zaki who was sentenced to three years' imprisonment on 18th July 2023 by the Emergency State Security Misdemeanors Court in Mansoura. Zaki was convicted of "disseminating false news about the country's internal conditions that would disturb security and social peace," in relation to an opinion piece he published in 2019. As the law required final ratification of the sentence by the Egyptian President, who has the power to approve, annul or amend the sentence, as well as the power to issue a presidential pardon, the issuance of a presidential pardon for Patrick Zaki on 20th July 2023 was a welcome step. At the time of his release, Zaki had been detained for 22 months.
The ongoing use of arbitrary and retaliatory inclusion on terrorism lists against peaceful citizens raises serious and alarming concerns about the legal and administrative tools used by the current Egyptian government to suppress freedom of expression and association. On 14th April 2023, the Egyptian Official Gazette published a decision to add 81 individuals on terrorism lists for five years, followed by the freezing of their assets and a travel ban on them. A statement issued by civil society groups denounced the persecution and retaliation against the opposition and civil society as a whole and demanded that the names of all human rights and political activists on these lists be removed, and that the authorities in Egypt compensate the victims whose names were listed without fulfilling the conditions and standards of fair trials, causing them significant material and moral losses and damages. Among those on the list issued on 14th April were: Mosaad el-Barbari, the director of the Haqqohom (Their Right) campaign, Iman Mohamed Gad el-Haq, a human rights defender working for the Sinai Foundation for Human Rights, and Shorouk Amgad, a human rights defender at the Committee for Justice.
Expression
Targeting of independent news websites continues.
In June 2023, two news websites; Soulta 4 and Masr 360, were blocked in what is believed to be in relation to the content they publish. While the Soulta 4 website covers political and party news, especially news of the opposition Civil Democratic Movement, the Masr 360 website mainly covers news of human rights violations and had recently criticised the acquisition of Egyptian assets by Emirati companies. In a joint statement, civil society groups reiterated that blocking of websites infringes on the right to media freedom and citizens' right to know, access information and use the internet, which are protected by the Egyptian Constitution.
During the first quarter of 2023, The Association for Freedom of Thought and Expression (AFTE) recorded six violations restricting journalists from carrying out their work, and suspending media workers temporarily, including:
The prosecution charged three Mada Masr journalists: Bisan Kassab, Rana Mamdouh and Sarah Seif El-Din, with spreading false news that would disturb public peace and harm the public interest, causing a disturbance via social media and insulting and slandering the MPs of the Mostaqbal Watan Party. The prosecution also levelled an additional charge against Atallah of creating a website without a licence. This even though Mada Masr had submitted several requests for a licence, but the Supreme Council for Media Regulation (SCMR) ignored all of them. After the interrogation concluded, the Public Prosecution released the journalists on bail of 20,000 Egyptian pounds (USD 646) for Atallah, and 5,000 pounds (USD 162) for each of the other three journalists.
In February 2023, journalist Mohamed Salah was banned from performing his duties at the Zamalek Club.