Consultation on freedom of information policy in PNG, protests against mandatory vaccinations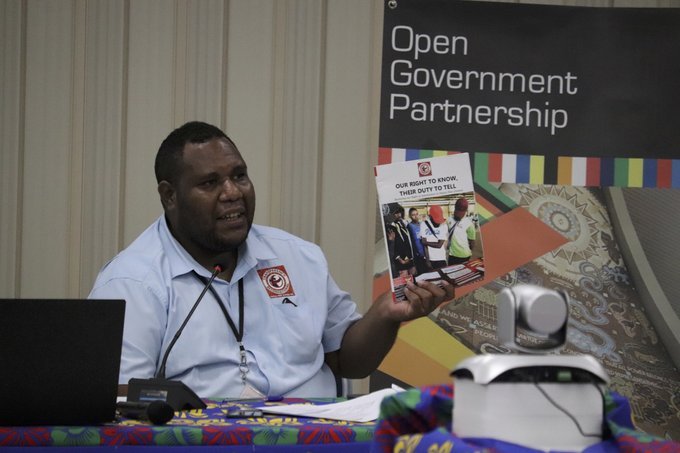 Civic space in Papua New Guinea is currently rated as 'obstructed' by the CIVICUS Monitor. Concerns that have been raised by civil society include the harassment and threats against human rights defenders, particularly those working on land and environmental rights, intimidation and threats against journalists as well as attempts to silence critical media outlets.
Papua New Guinea is grappling with a third wave of COVID-19 and Western Province has been named as a hotspot, with the Delta variant spreading rapidly in the province. The country has officially recorded 19,000 cases and 225 deaths from COVID-19 during the pandemic, but the real numbers are thought to be far higher, skewed by incredibly low testing rates.
Civil society has reported that a consultation on a freedom of information policy has been initiated by the government. There have been protests against a vaccination policy for workers being implemented by companies in Lae.
Expression
Consultation on freedom of information policy initiated
Papua New Guinea does not have a law on access to information. According to Freedom House in a report published in July 2021, government operations are generally opaque, and the government does not frequently release accurate information about public expenditures, procurement processes or officials' assets. Government figures, especially regarding public revenue and expenditure, are often inaccurate and are sometimes manipulated.
In a positive move, on 28th September 2021, Transparency International Papua New Guinea (TIPNG) reported that the Department of Information and Communication Technology has commenced a public consultation on a Freedom of Information (FOI) Policy. TIPNG sees the policy as the first important step toward developing a robust Freedom of Information Act which will activate the constitutional rights enshrined in section 51 of the constitution and will ensure that PNG has a robust freedom of information framework.
Peter Aitsi, TIPNG Board Chair said: "Section 51 of our National Constitution is clear, Papua New Guineans have a right to know more about the activities of their Government and importantly how public monies are spent and how important decisions that impact their lives are made. TIPNG believes the ability of the public to access timely, accurate and factual information is vital to reinforcing accountability and efficiency in service delivery and will go further to strengthen our democracy."
Peaceful Assembly
Protests against mandatory vaccination policy for workers in Lae
Lae International Hotel Staff Protest against 'No Jab No Job' Policy https://t.co/iHlDWcKS0X pic.twitter.com/AAgigxHYKT

— PNG Latest News/Info (@PngPles) September 3, 2021
There have been protests by workers and students against the 'no jab, no job' policy being implemented by companies in Lae.
Five hundred employees of Mainland Holdings Limited (MHL) walked off their jobs in Lae in early September 2021 in protest over their management's mandatory COVID-19 vaccine policy. The former staff of Mainland Holdings are calling on their government to intervene as the "no jab, no job" policy has cost them their livelihood.
In another case, staff from the Lae International Hotel protested in front of the hotel premises on 6th September, claiming some of their colleagues had lost their jobs following the "no jab, no job" policy. Among the group was Tep Gasen, who was the first employee to be called in to sign either the vaccination form or his letter of resignation. Gasen has been with the Lae International Hotel for almost six years.
Students at the University of Technology in Lae also staged a peaceful protest march on the same day in support of workers who have been affected by the policy.
Prime Minister Marape responded to the protests by stating that the National Control Centre (NCC), led by Controller David Manning has intervened to look into employers accused of implementing the 'no jab, no job' policy. He added: "I can assure the students, employees and the public that we will find a balance between workplace safety and individuals' right to choose not to be vaccinated."