Conditions for investigative journalism show no sign of improvement in Serbia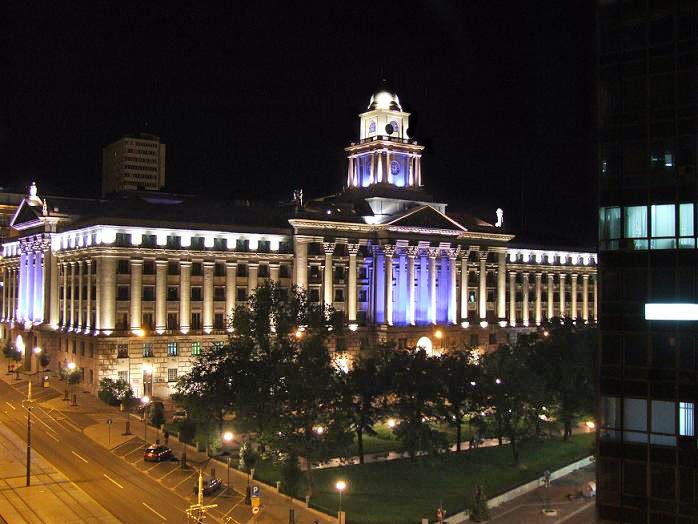 Expression
In October, Serbian authorities announced plans that could ban thousands of users from using Facebook if they are found posting homophobic abuse. In particular, users were warned that use of the homophobic slur 'faggot' would be penalised by having their accounts temporarily suspended. While the move has been welcomed by groups working on LGBTI issues, it has simultaneously reignited a debate over the delineation between freedom of expression and hate speech. The CIVICUS Monitor's local sources indicate that the authorities' plans are motivated more by politics than the protection of LGBTI rights. In particular, authorities aim to censor abuse directed at the Serbian Prime Minister, Aleksandar Vučić, against whom the same homophobic slur has recently been used. Many freedom of speech groups claim that the Serbian authorities' well established online community pushed through the plans in bid to prosecute Serbians who publicly criticise Vučić. 
Regardless of the motive, the plans come at a time when many have drawn attention to rising intolerance and the increasing prevalence of attacks against the LGBTI community.
While legislative provisions to protect excluded communities do exist; many activists feel their existence is merely a smokescreen which superficially obscures a situation of widespread impunity for crimes against minorities. Boban Stojanovic and Adam Puskar, two leading voices from Serbia's LGBTI community who recently fled to Canada under threat of violence, drew attention to the situation, by noting: 
'To be a gay activist in Serbia means being exposed to many different forms of hate speech and violence. Over the years I have unfortunately learned that one of the most important goals of the haters is to spread fear as they attempt to make us fragile'
In a separate incident on 2nd November, journalists from the Center for Investigative Reporting (CINS) claim they have been followed and photographed on several occasions by unknown individuals. The organisation says that these intimidatory tactics are indicative of a context in which journalists are threatened for reporting on politically sensitive issues. In a statement, the Director of the centre Branko Chechen vowed to continue unbowed and reiterated the organisation's commitment to independent investigative journalism. He stated: 
'Intimidation or anything else that is directed to one, two or three people here will not stop us to investigating and publishing what is important for Serbian citizens.' 
The harassment of journalists comes at a time when Serbian authorities have attempted to coerce journalists who expose government corruption. On 29th November, Aleksandrovac Gvozden Zdravic a correspondent from online portal 'Blic', was prohibited from entering the city assembly building in Aleksandrovac. Authorities claimed he had not applied to attend the session, despite the journalist claiming otherwise. Reports have subsequently emerged that Zdravic has been unable to attend a session for over three years. Many have questioned the quality of access to information in Serbia as well as the selective barring of critical journalists from public government sessions.  
There is additional evidence that relations between journalists and Serbian authorities have become increasingly strained. In late November, a dozen prominent journalists left a conference in protest as Prime Minister Aleksandar Vucic took the podium. Their refusal to listen to the Serbian premier's speech indicates a worsening of relations between the government and independently critical media in Serbia. Their protest comes at a time when many feel that the conditions for investigative journalism are declining; in spite of rhetoric from the government claiming that they are committed to promoting and protecting the work of journalists.
Peaceful Assembly
Between October and December 2016, a variety of protests took place across Serbia, with no reports of unwarranted inference by Serbian security forces: