Concerns about deep sea mining, freedom of expression in Nauru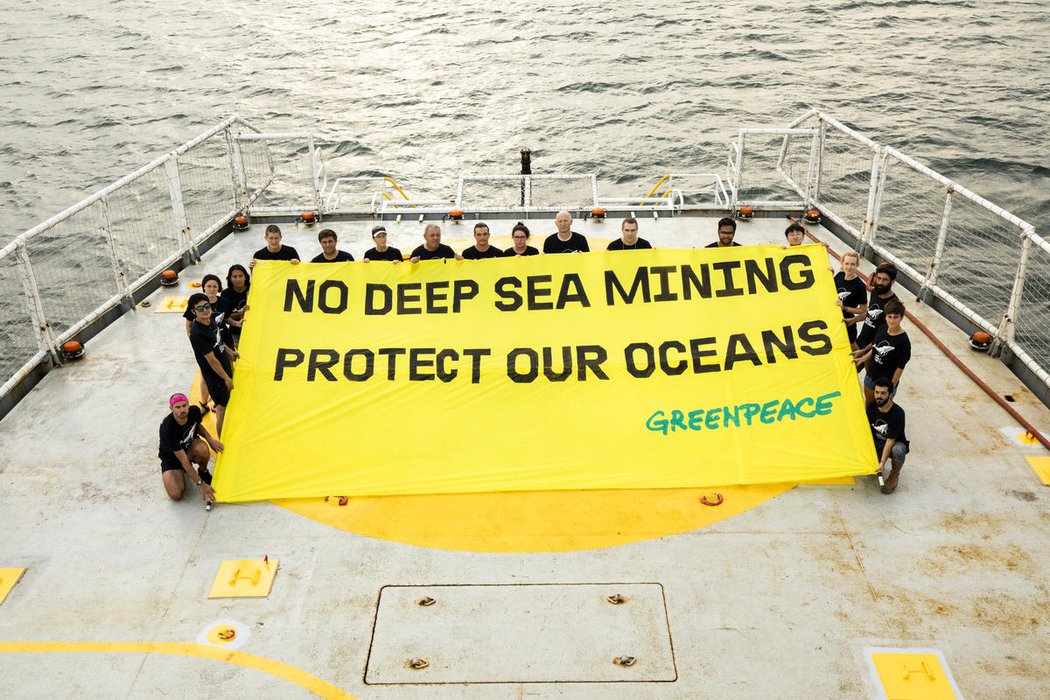 In recent months, activists have been concerned about plans by Nauru to allow deep sea mining. At the same time the government has failed to support UN recommendations to protect media freedom and repeal defamation laws
Association
Government pushes ahead with deep sea mining plans despite civil society protests
Pacific and other civil society groups have in recent months been calling on Nauru's government to halt its reported push to allow deep sea mining in international waters by 2024.
In early July 2021, the fledgling deep sea mining sector got the green light for future mining in the Pacific by 2023, due to Nauru setting a "two year" rule in motion at the International Seabed Authority (ISA). The Authority, tasked with regulating the seabed, confirmed Nauru triggered a clause that would allow mining to begin in two years within its Exclusive Economic Zone.
Many fear the move could have opened the path for a 'domino-effect' and other countries could also open their doors to the controversial new industry.
A wide cross-section of Pacific organisations has called on Nauru to reconsider its decision, including the Pacific Council of Churches, the Pacific Islands Association of Non-governmental Organisations and the Pacific Network on Globalisation.
Pacific Network on Globalisation coordinator Maureen Penjueli said there were mounting concerns that the industry could exploit the region. The civil society network said there were too many significant unknowns about how the new mining process could affect the surroundings and wider environment to allow it to proceed.
The Deep Sea Conservation Coalition, a coalition of environmental groups, called on governments to act now to stop an industry that many believe could have devastating environmental effects, for questionable economic gain. It said Nauru's move went against scientific advice, which is that not enough is known about the environmental damage deep sea mining would cause for it to proceed at this stage.
A Canadian company may become the first to receive a license to mine the deep Pacific. Nauru, which sponsors a subsidiary of Canada-based The Metals Company (previously known as DeepGreen) to mine manganese nodules in the Pacific Ocean's Clarion-Clipperton Zone, told the ISA at the end of June that the company would apply to mine the deep sea, setting a two-year deadline to complete exploitation regulations.
Expression
UN recommendations to protect media freedom and repeal defamation laws not supported
Following the review of Nauru's human rights record at the UN Human Rights Council in January 2021 it received 16 recommendations regarding freedom of expression and freedom of information.
In July 2021, Nauru's UPR was adopted by the council. Ahead of the session, Nauru's government decided it would not support a number of recommendations linked to civic freedoms. This includes recommendations to protect media freedom by removing prohibitively high foreign journalist visa fees to enable foreign journalists to visit the country made by the Netherlands, the United Kingdom, Germany, Luxembourg and New Zealand.
Nauru also did not support recommendations by Denmark and Luxembourg to repeal or amend the criminal defamation provisions of the Criminal Act of 2016, to ensure that it fully complies with international human rights law.
At the same time, it agreed to a recommendation by the United States of America to Increase government transparency by implementing a law on access to public information.