Clashes at protest as Sweden's far right march to celebrate Trump's election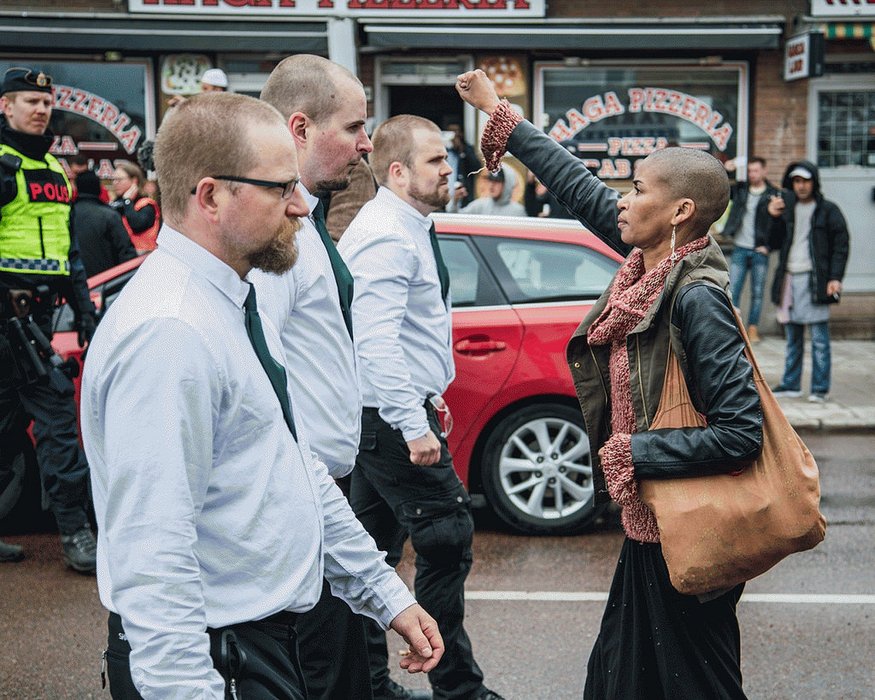 Peaceful Assembly
On 12th November, a far right gathering organised by Sweden's neo-nazi group, the Nordic Resistance Movement (NMR) attracted 600 participants in a march from Stokholm's central Kungsträdgården park to Mynttorget. This was the far right organisation's largest ever march however it was not without controversy. A counter protest sprung up and members of the far right group were pelted with missiles. Five people were arrested and two were injured in clashes. The NMR had gathered to welcome the election of USA's President-Elect Donald Trump, an event which they view as the beginning of a worldwide right wing revolution. 
Expression
There have been a number of recent cases of hate speech in Sweden. Alexandra Pascalidou, a celebrated Swedish broadcaster and author of Greek heritage, has drawn attention to the racism and misogyny she has faced during her career. In a testimony before the European Commission's Annual Colloquium on Fundamental Rights in Brussels, Pascalidou spoke openly about comments directed at her from parts of Swedish society. She stated: 
'I've been called a dirty whore, a bloody Gypsy, Jewish, Muslim slut, a Greek parasite, a disgusting migrant, stupid psycho, an ugly liar, a biased hater. They keep telling me to go home, to kill myself or they will shoot me, cut my tongue off, break my fingers one by one. They keep threatening me with gang rapes and sexual torture.'
Pascalidou stated that the intention of these online abusers is to silence alternative perspectives under the guise of free speech. During her testimony, she also questioned the efficacy of Swedish authorities' investigations into her serial harassment.  
Symbolism related to Daesh (also known as the Islamic State or ISIS) has recently caused controversy in Sweden. A 23-year-old man from Laholm avoided prosecution after he allegedly posted a picture of himself with the ISIS flag on social media. According to a Swedish prosecutor, the flag is not technically illegal and does not constitute incitement to racial hatred, despite belonging to a proscribed terrorist organisation. Prosecutor Gisela Sjövall took the decision not to prosecute, as the iconography behind the flag is against everyone except those who belong to ISIS, rather than a particular minitority. Monochrome flags have a long and ancient history in Arabic and Islamic history.