Civil society pushes back against restrictive laws in Canada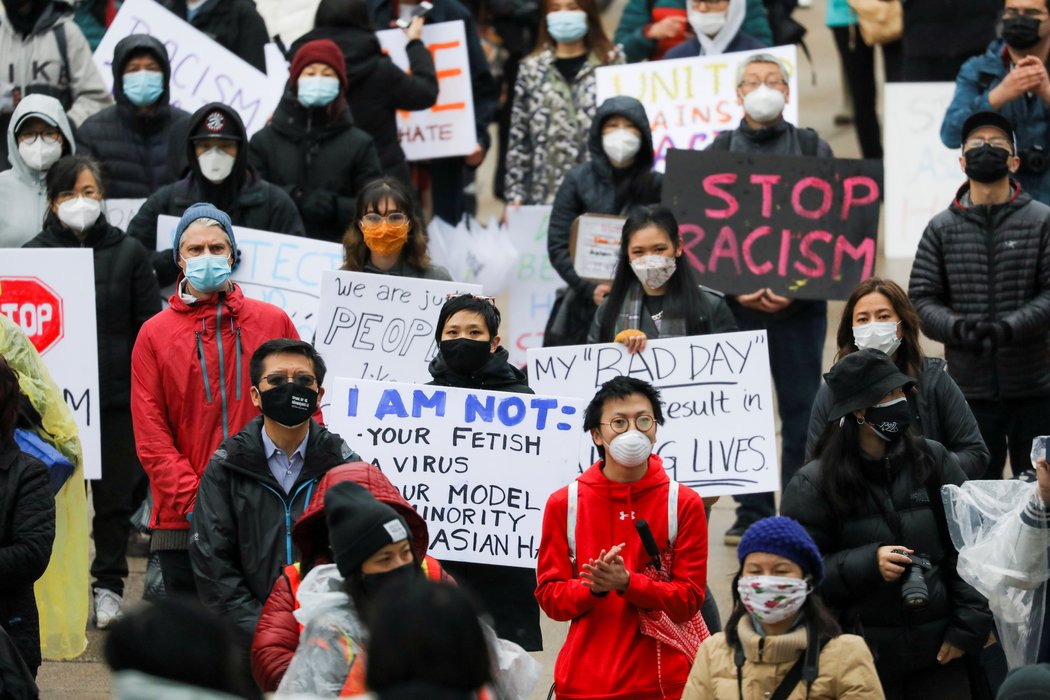 Peaceful Assembly
Indigenous Youth Condemn VPD Brutality and Charges Laid for Peaceful Sit-In;
Call on Canada to End TransMountain Pipeline Expansion

*Braided Warriors are not asking for an internal investigation into the conduct of VPD officers on Friday, February 19th 2021. pic.twitter.com/gFbH7b5q9G

— Braided Warriors (@BraidedWarriors) February 22, 2021
Several people were arrested for protesting against pipeline projects or to demand government action to address the climate emergency. On 27th February 2021, about 50 people with Extinction Rebellion marched from the Vancouver Art Gallery to the law courts and spilled fake blood in the street, staging a "die-in" protest. Three people were arrested for minor charges related to blocking traffic. In early March, about 75 people temporarily shut down a major intersection in Vancouver as part of a protest against a jail sentence handed to an Indigenous defender, who was arrested for protesting against the Trans Mountain pipeline project. A member of Braided Warriors, the Indigenous youth-led group organising the blockade, told news media the Indigenous activist's sentence was a "blatant act of systemic racism." At the end of February 2021, police arrested four people at another protest by the same group. Video shared online shows an officer pulling people by the hair and throwing them to the ground. Officers involved are under review for alleged use of excessive force against peaceful protesters.
On 28th February 2021, about 800 people gathered near the mayor's house in Toronto to demand that the city drop its court injunction against a local carpenter who had built small housing units for the unhoused. The city issued the court order against Khaleel Seivwright for what it considered to be "illegal dumping of wooden shelters on city property," according to media sources. Members of the Encampment Support Network were among the organisers of the protest.
In February and March 2021, hundreds of Indian-Canadians and their supporters maintained daily protests outside the Indian High Commission in Ottawa in solidarity with farmers' mass protests against new agricultural laws in India. "Our protest will end when our farmers get success in repealing the bills," one person said. "Till then, we will protest in front of the High Commission every day. We will sit here every day." As previously reported on the Monitor, diaspora communities in Canada have been organising solidarity demonstrations over several months.
#DYK anti-Asian hate crimes in Vancouver increased by 717% in 2020? "What happened in Atlanta is not isolated," say community groups. "This violence stems from a long history of fetishizing, hypersexualizing and marginalizing Asian women." https://t.co/kkTeD4ESX5 #StopAsianHate

— BC's Office of the Human Rights Commissioner (@humanrights4BC) March 19, 2021
On 28th March 2021, thousands of people marched in Montreal to voice their opposition to systemic racism and hate crimes aimed at Asian people. The march started at Cabot Square and continued to Sun Yat-Sen Park, where a vigil was held to commemorate the victims of a mass shooting in the United States in which six Asian women were killed. In Winnipeg, hundreds of people participated in a "Stop Asian Hate" vehicle rally where cars drove by the Canadian Museum for Human Rights. "The goal of our rally is first to mourn the victims of the shooting," President of Women of Colour Community Leadership Initiative Manitoba, Jennifer Chen said. "That's why we're wearing white flowers and yellow ribbon, according to the East Asian tradition, and also sending a message to oppose discrimination against the Asian community." About 500 people participated in a similar protest in Vancouver.
On 2nd April 2021, hundreds of people marched in Montreal to condemn gender-based violence following several cases of women attacked and killed by current or former partners. Organised by local groups including the Quebec federation of women's shelters, the march was one of 20 planned throughout the province. "In Canada, a woman is killed every two days by their intimate partner or ex-partner," one activist said. "We're also facing a pandemic, but it's a shadow pandemic. We're not addressing it directly and openly."
COVID-related protests
Enoch First Nation has issued the following statement after today's protest at GraceLife church.

Chief Billy Morin's vehicle was vandalized and there was a tense confrontation.

They've now deployed checkpoints for two weeks. #ableg #cdnmedia #yeg pic.twitter.com/XzeAZb8E1L

— Canadian Anti-Hate Network (@antihateca) April 12, 2021
Protesters have continued to take to the streets in Canada against restrictive measures to contain the spread of COVID-19. On 11th April 2021 in Montreal, hundreds of people protested against an 8 pm curfew set by Quebec authorities following a spike in cases. The event was mostly peaceful until some in the crowd allegedly set fires and smashed storefront windows. At least seven people were arrested.
Also on 11th April 2021, hundreds of people demonstrated outside the GraceLife Church near Edmonton to demand that it be allowed to reopen. The province of Alberta had closed the church the previous week after it violated public health orders by allowing hundreds of people to attend in-person services. During the demonstration, about 150 protesters reportedly trespassed on Enoch Cree Nation land across the road from the church site, parking their cars and vandalising Enoch Chief Billy Morin's vehicle.A spokesperson for the First Nation said one trespasser attempted to assault an Enoch councillor. There was a large police presence outside the church and at least one person was arrested for obstruction.
An anti-lockdown event held in Kemptville on 8th April 2021 was attended by about 200 mostly mask-less people, in support of a local business that had violated the rules against indoor dining.
At a protest in Edmonton in February 2021, hundreds of people chanted "no more fake news" and "we are people" while others held tiki torches. Police said four officers were assaulted during the event and one organiser was arrested for causing a disturbance. The demonstration also raised concerns about racism, as the torches in particular were seen as a racist symbol following the 2017 white nationalist rally in Charlottesville in the USA. According to media reports, organisers of the event had used images of the Charlottesville event in their promotional materials. A similar "Walk for Freedom" in Calgary also included people holding tiki torches and others waving Trump flags.
In another development, the city of Toronto issued a fine of nearly 200,000 CAD to a restaurant owner who offered indoor dining for three days during a lockdown in November 2020 in an alleged protest against restrictive COVID-19 measures. The city said it was seeking to cover the cost of enforcing lockdown regulations. A lawyer with the Canadian Civil Liberties Association (CCLA) said the idea that individuals should have to pay for the opportunity to exercise their freedom of expression and freedom of peaceful assembly was concerning. The "pay-to-protest" issue has come up in the past, the CCLA representative said, particularly in cases of protests on university campuses. In this case, the restaurant owner also faces criminal charges for attempting to gain access to the premises after it was shut down by authorities.
Restrictive laws
Groups line up to fight Manitoba's proposed anti-protest law - via @winnipegnews https://t.co/zupW8sWX56 The PC bill is an attempt to silence Indigenous & marginalized voices. Its meant to silence labour & environmental activists. Another blatant attack on our democracy #mbpoli

— Mark Wasyliw (@MarkWasyliw) March 17, 2021
The Manitoba legislature is considering a bill that would increase fines and jail time for people protesting near "critical infrastructure" such as oil and gas pipelines, animal-processing facilities, highways and hospitals. The bill would allow private corporations to apply for a court order to create a temporary protection zone where people protesting would face harsher punishments. A similar anti-protest bill was passed in Alberta in June 2020 after Indigenous defenders campaigned against a pipeline project. Alberta's legislation is currently being challenged in court.
Meanwhile animal rights advocates in Ontario filed a constitutional challenge to overturn a recently passed law that increases penalties for trespassing on farms and makes it illegal to obstruct trucks carrying farm animals. Advocacy group Animal Justice, along with an activist and a journalist, claimed the "Security from Trespass and Protecting Food Safety Act" makes it illegal for animal activists and journalists to document animal cruelty and other violations. They said the law "targets peaceful protesters who stand on public property outside slaughterhouses to bear witness to the suffering of animals in transport and document the condition of animals in transport trucks. The law makes it an offence to 'interfere' or 'interact' with animals inside trucks."
Expression
Anti-lockdown rally happening on Lake St, featuring with disinformation about vaccines, masks, and the virus. Among the speakers is West Lincoln Mayor David Byslma. No masks. No social distancing. No enforcement by @NRPublicHealth or @NiagRegPolice follow @bill_standard for more. pic.twitter.com/9SaqLJasZZ

— Grant LaFleche (@GrantRants) April 10, 2021
On 15th April 2021, the mayor of West Lincoln, Ontario, received a court summons and was removed from the township's emergency operations committee after speaking at an anti-lockdown protest. "I can confirm that for my civil disobedience I have indeed received a court summons — no fine," Dave Bylsma told news media. Bylsma said he wanted to speak on behalf of local business owners affected by the restrictions.